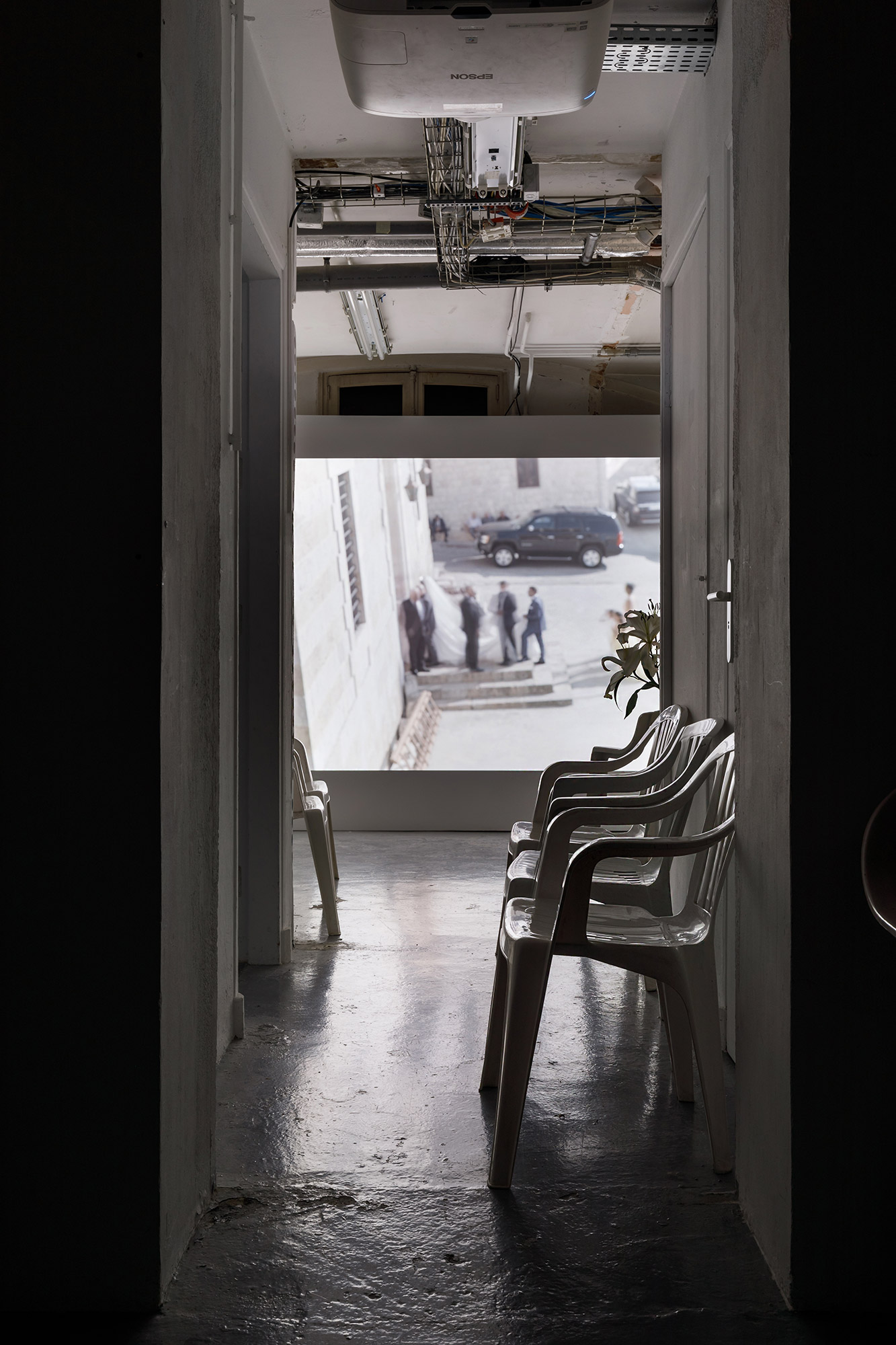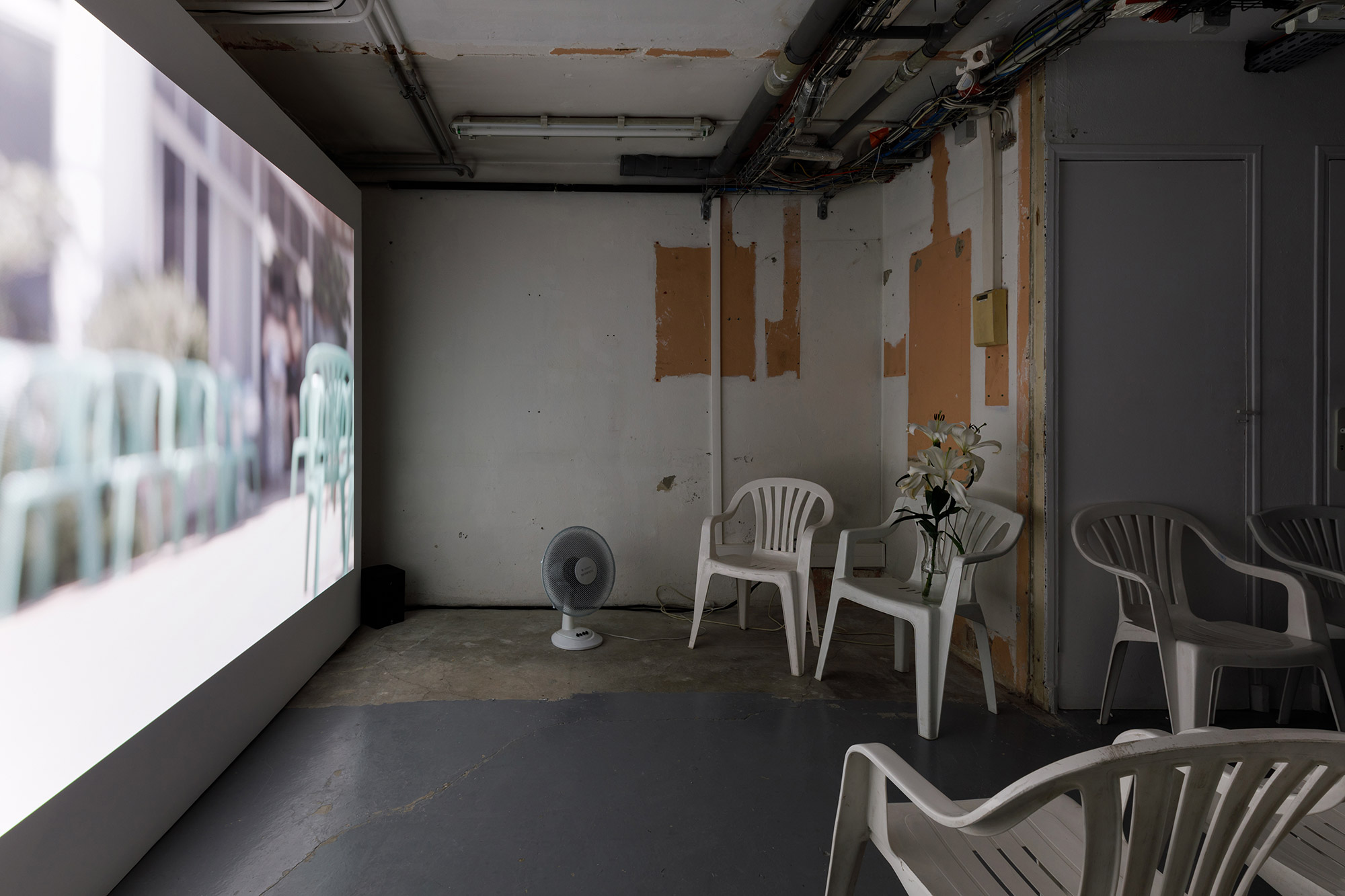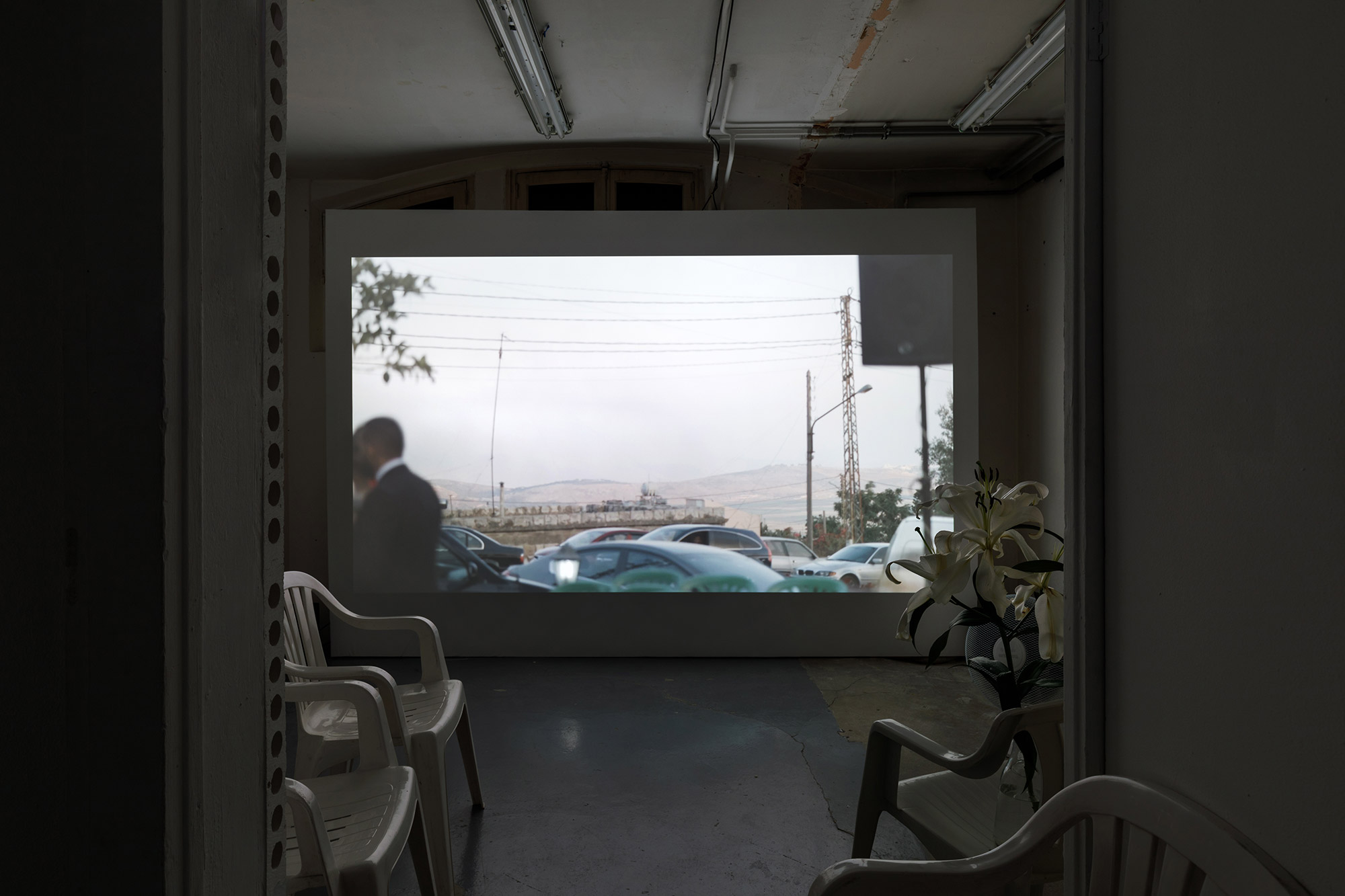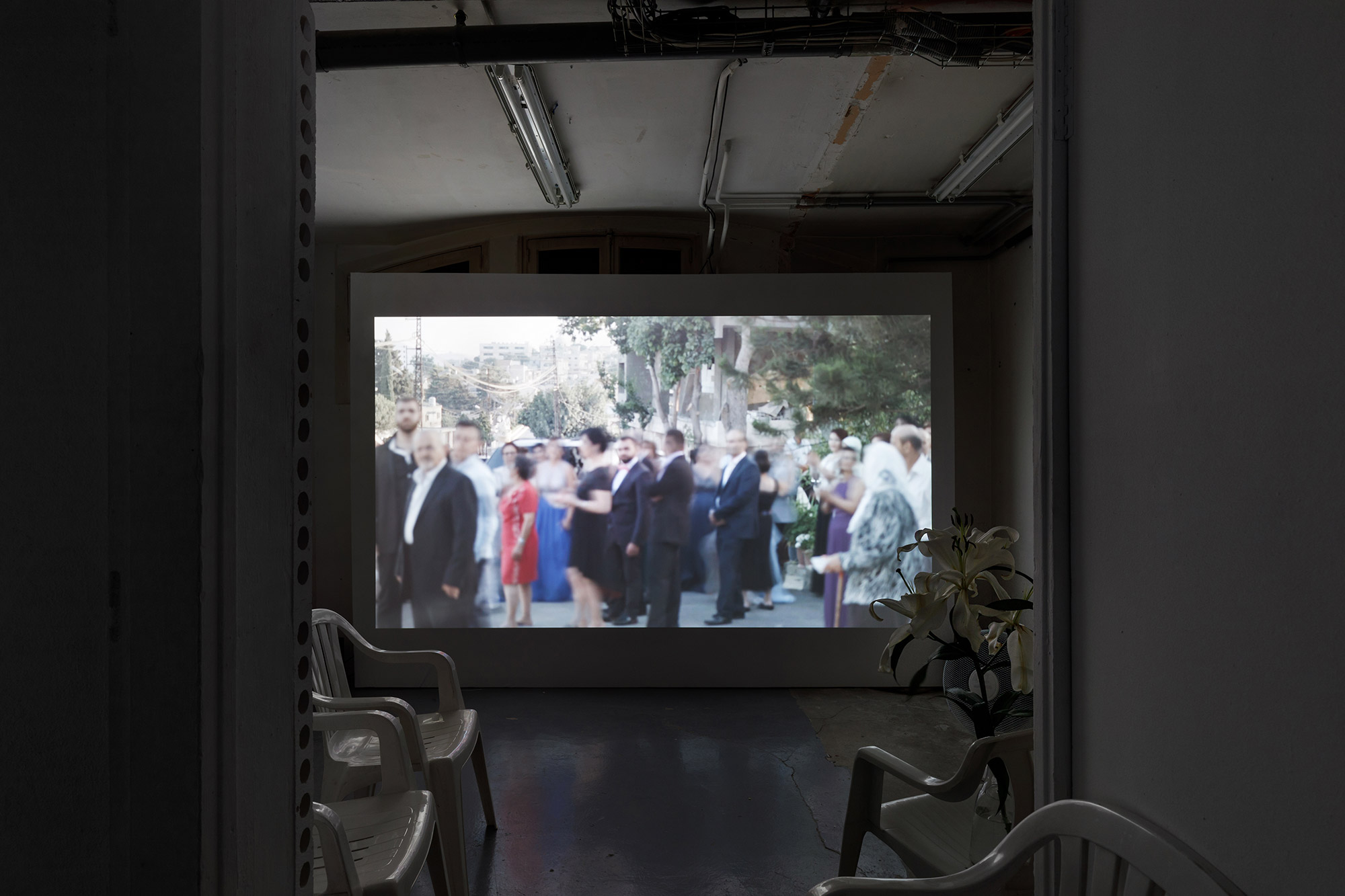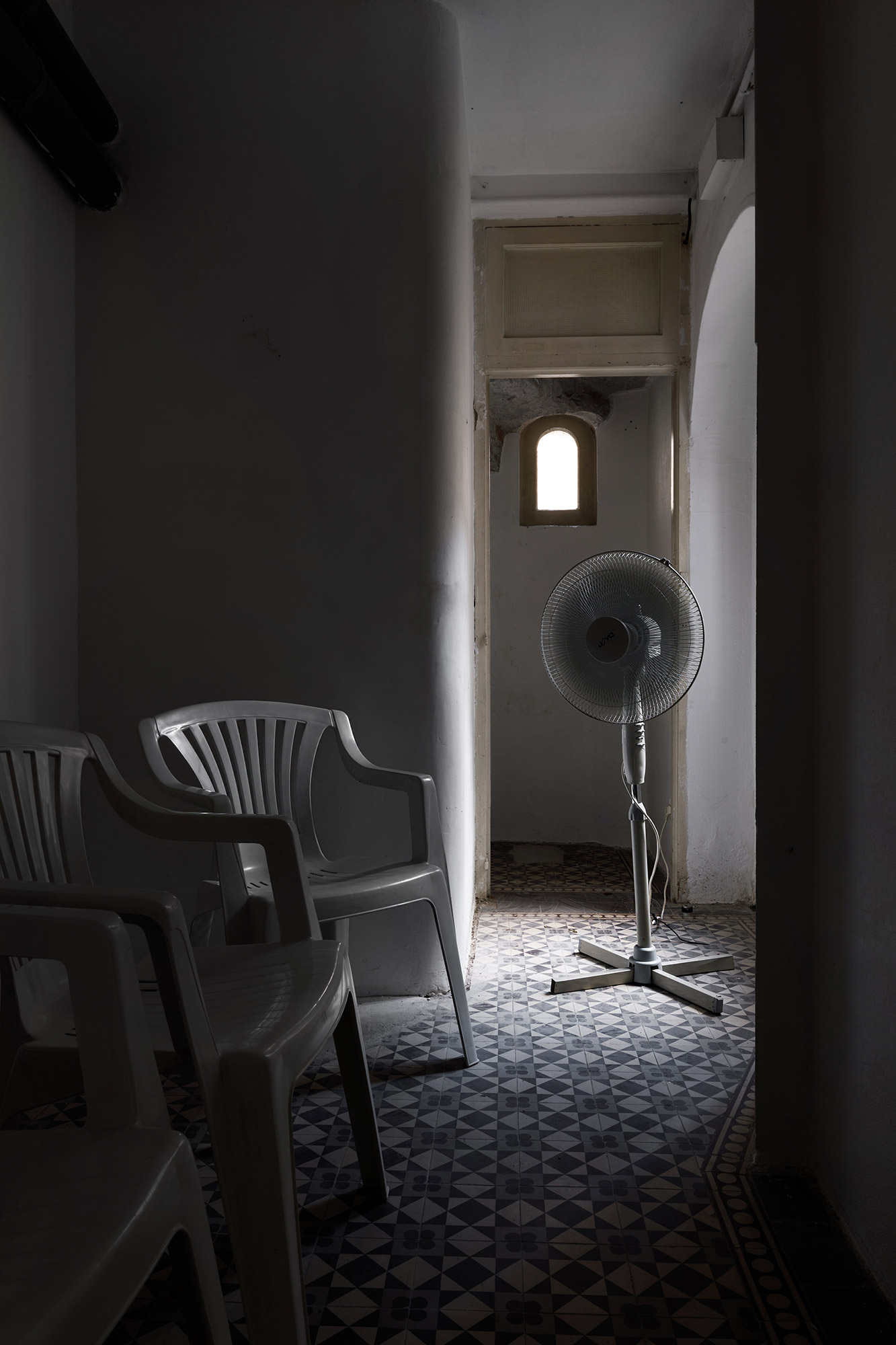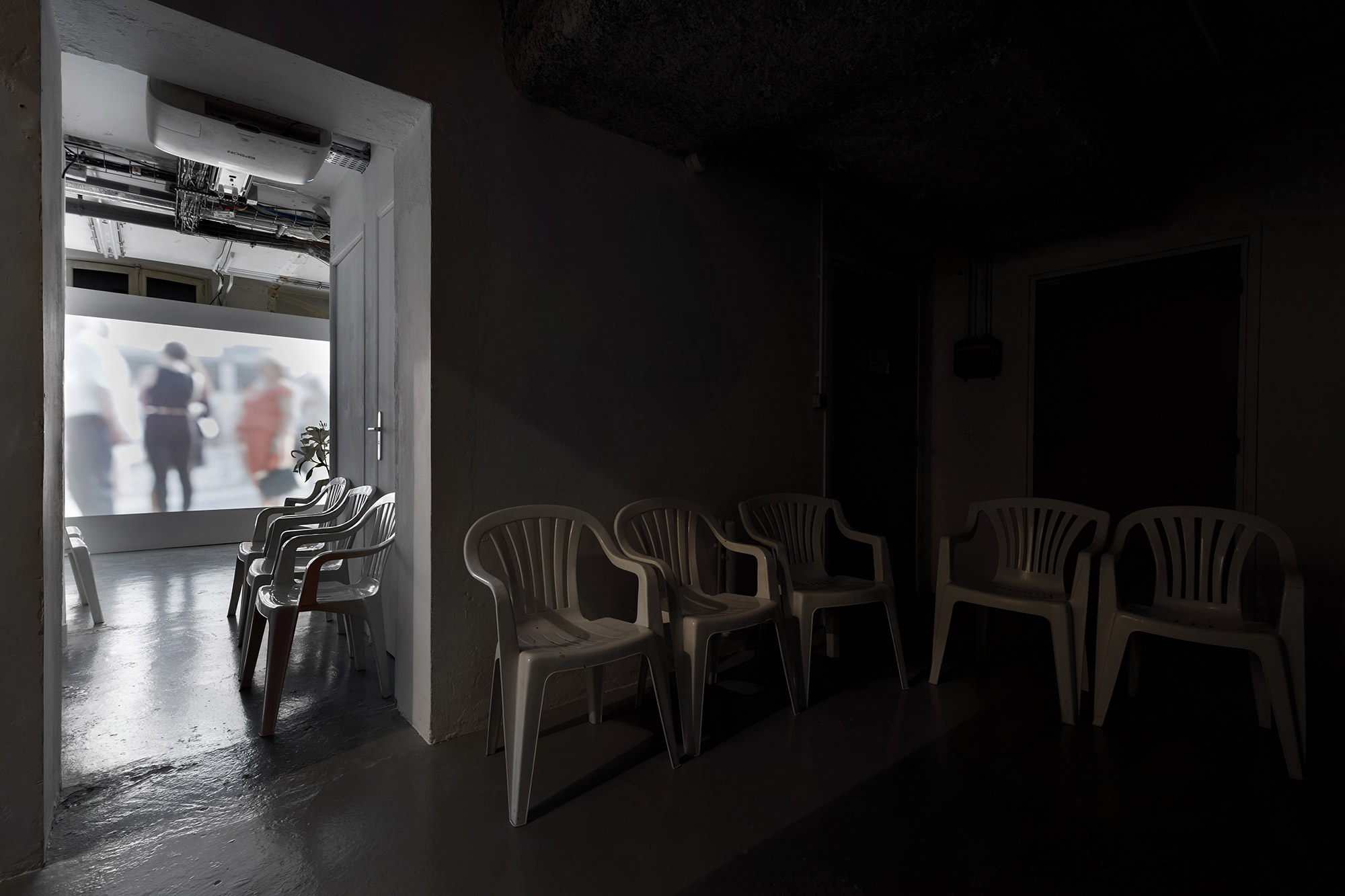 Exhibition views of "Détourne de moi tes yeux", 2022
Photos © Salim Santa Lucia
Courtesy of the artist
Marwan Moujaes
Détourne de moi tes yeux
19 Nov. 2022 — 21 Jan. 2023
As part of Festival du film franco-arabe de Noisy-le-Sec
Programme: Cinéma Le Trianon website
Combining painting, sculpture, video, installation and performance, the work of Marwan Moujaes (born in Beirut in 1989, lives and works in France since 2014) evolves from a sensitive, poetic language, to get as close as possible to the complex relations that a place maintains with its memory. For Marwan Moujaes, infiltration, transgression and remembrance are the artistic motifs that enable him to transform the individual experience of mourning into an emancipatory collective project. 
The exhibition "Détourne de moi tes yeux" invites us to look at a cross-border landscape in the South Lebanon where taking images remains prohibited by an authoritarian policy. In the basement of La Galerie, Marwan Moujaes's video installation is conceived as an extension of Do not stare at me because I am darkened by the sun [Détourne de moi tes yeux, car je suis obscurcie par le soleil], the film that he made during a wedding in 2017. The artist used the film of this celebration as a pretext to take forbidden images. Fragmented across the space of La Galerie, this visual experience invites the visitors to think in new aways about landscape, blurring and concealment.  
Marwan Moujaes's work has been shown at the Sciences Po Prize for Contemporary Art in Paris, at Bonnefanten Museum in Maastricht, at Villa Empain in Brussels, at the Sursock Museum in Beirut, and the Fondazione Baruchello in Rome. He is also a lecturer in the Faculty of Arts of the University of Strasbourg.
AROUND THE EXHIBITION
Saturday 19 November 2022, 2pm – 7pm
2pm: opening
4pm: conversation between Marwan Moujaes, Marc Bembekoff, curator and Nayla Tamraz, Lebanese writer, art curator and critic
OTHER VENUES: Le SHED, CENTRE D'ART CONTEMPORAIN DE NORMANDIE
Solo show of Marwan Moujaes
From 27 November 2022 to 15 January 2023
Opening Saturday 26 November 2022, 6pm
Curator: Julie Faitot
        Le SHED – Site de l'Académie
        96 rue des Martyrs de la Résistance
        F-76150 Maromme
        +33 (0)9 84 24 32 17