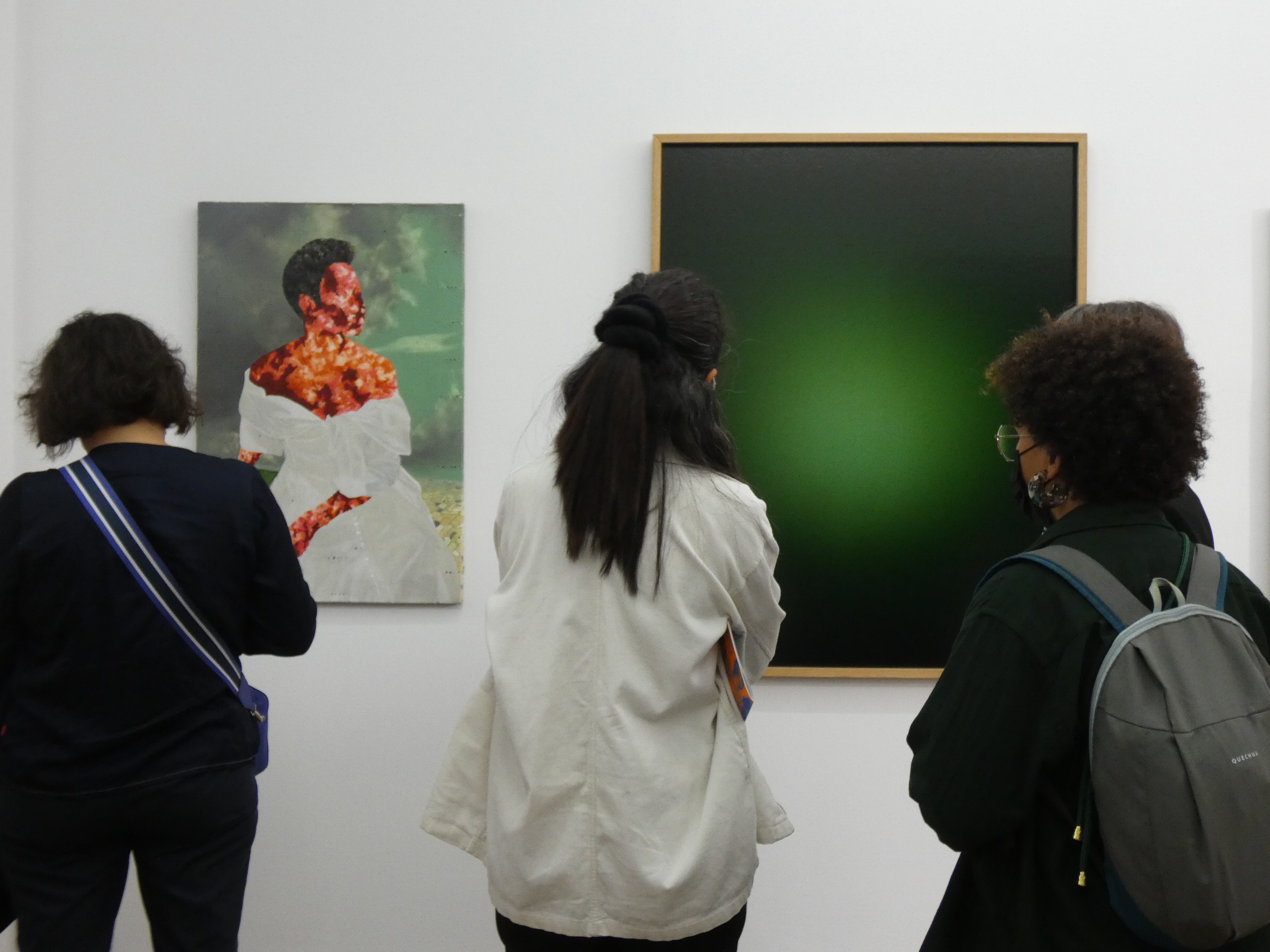 Visit for everyone
Reflection on the mediation of contemporary art for all audiences is at the centre of La Galerie's activities. Working from the exhibitions and artistic programme, the Visitors Service develops dedicated tools and approaches to raise awareness. Everyone has the opportunity to see the creation of today and take part in its ecosystem, while always respecting cultural rights. 
Using interactive teaching methods, La Galerie develops activities for children, teenagers and adults (alone or in groups), giving everyone the chance to become familiar with the creative process of artists and experience artworks in a more significant way. 
La Galerie's exhibition spaces are accessible to people with reduced mobility.  
Solo, with friends or family
A mediator greets each visitor, and they are happy to accompany them during their visit. Exhibition booklet (bilingual French/English) is also available. 
Events are presented in parallel with every exhibition: conferences, meetings, and practical and digital workshops).
Children are given a newspaper created especially for them, to work on with family, mediators or at home. Designed by the mediator in collaboration with the graphic designers from Atelier Pierre Pierre, this illustrated newspaper offers children a fun approach to the exhibitions. And they can make it their own, even transforming it into a poster to hang up at home.  
As part of the project by the Île-de-France Region, La Galerie offers a free publication to all the holders of a Navigo pass (on presentation of proof).
For 6-12 years: Creative Saturdays
2:30pm – 4pm, except for school holidays
Free workshops, registration required
Each Saturday, children are invited to explore a work and theme from the exhibition, with a visit and workshop tailored to their age. While having fun, they experiment with works of art, developing their imagination and their creative and expressive skills.
On the first Saturday of each exhibition, La Galerie offers a guided tour followed by a writing workshop at the Médiathèque Roger-Gouhier, to practice critical thinking. Chlidren use various digital tools to write an article that is then published on "L'art en blog": http://www.mediatheque-noisylesec.org/lagalerie.
On the last Saturday of each exhibition, parents are invited to take part in a family workshop.
For teenagers: workshops
During school holidays, workshops are offered to teenagers. They are able to discover contemporary creation through artistic practice and develop their critical thinking through the discussion of current social issues. 
For the over 60s: Ikaria visits
Every Thursday, 4pm – 6pm
Free admission, no registration required
In partnership with the Seine-Saint-Denis Department, La Galerie offers Seine-Saint-Denis seniors belonging to the Ikaria network a dedicated time to explore the works in the exhibitions.
Custom made – targeted audiences
Groups from cultural and social institutions are especially welcome. Visits and workshops are designed and led by a mediator or a staff artist, providing an individual approach to the exhibitions based on shared experiences.
Booking: lagalerie.publics@noisylesec.fr