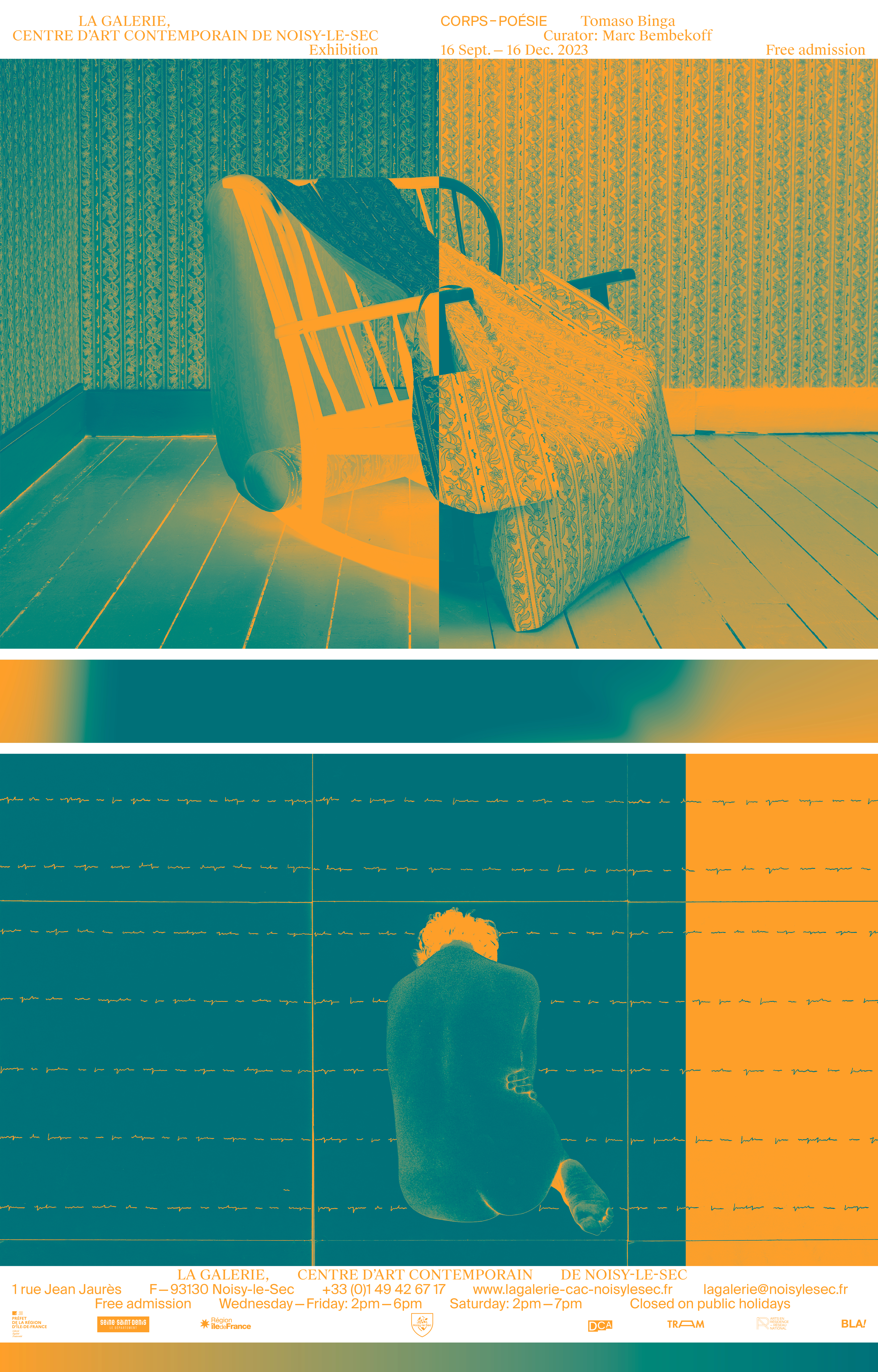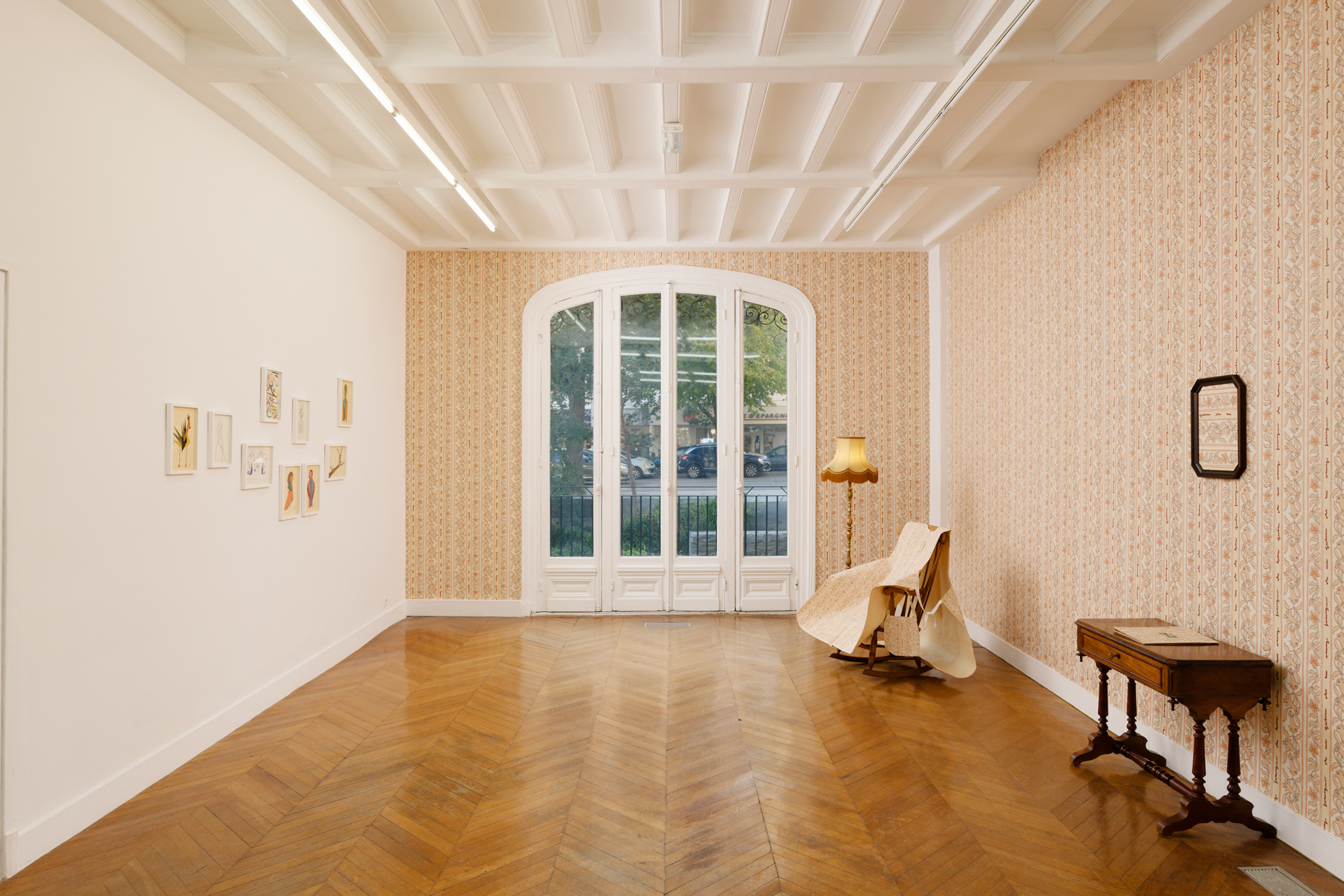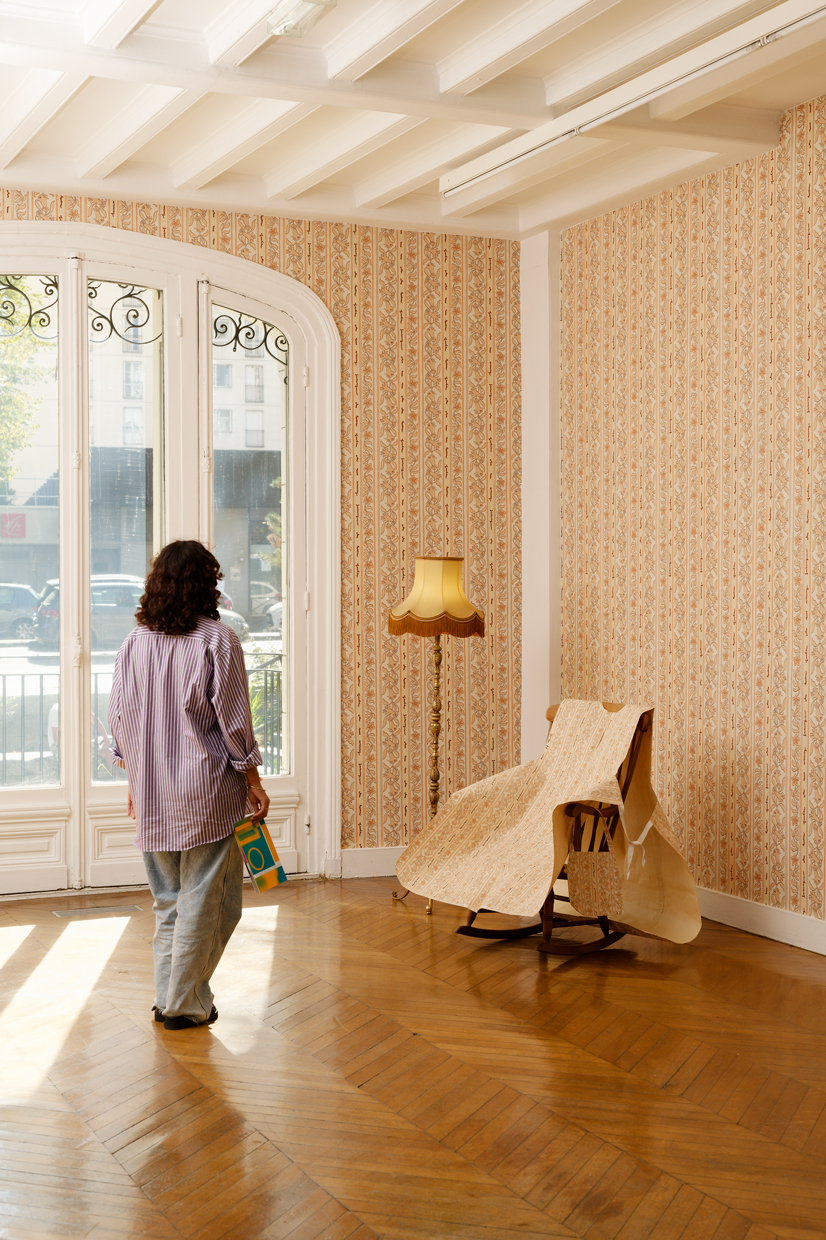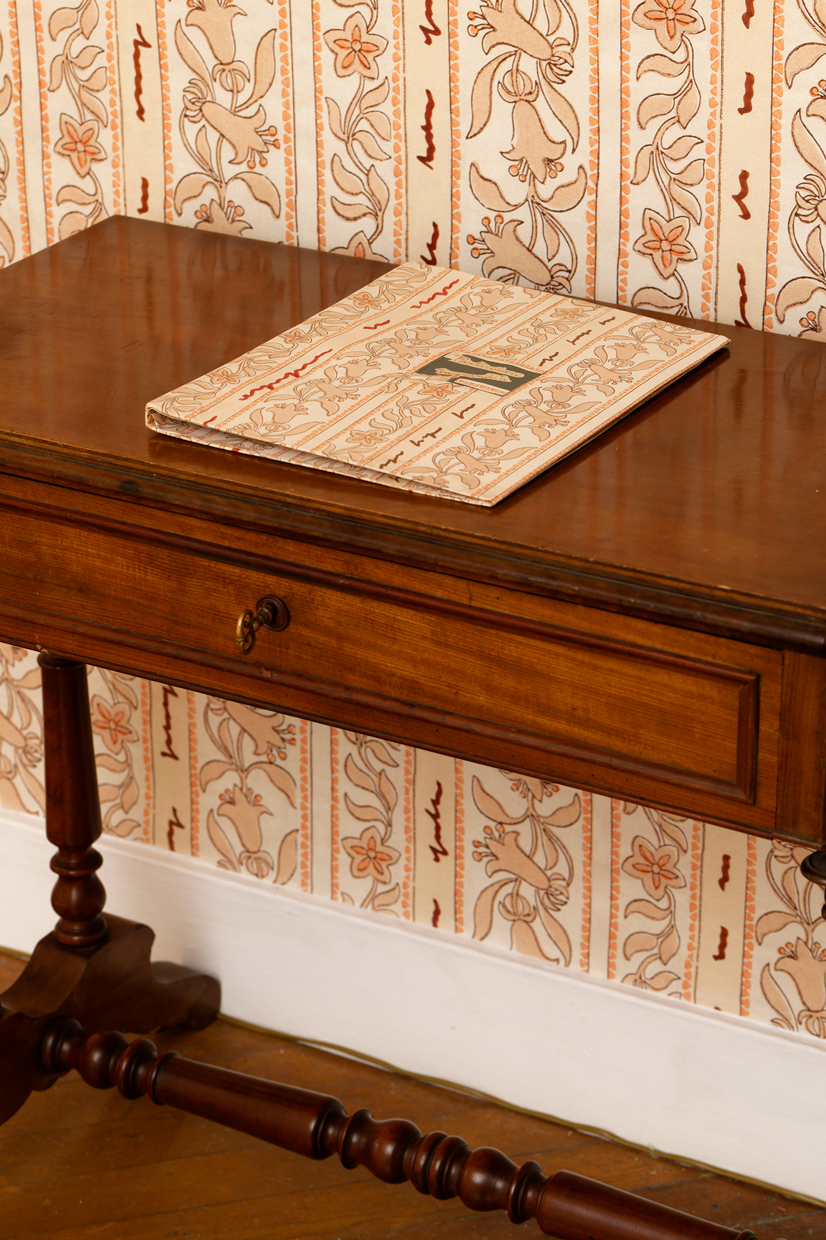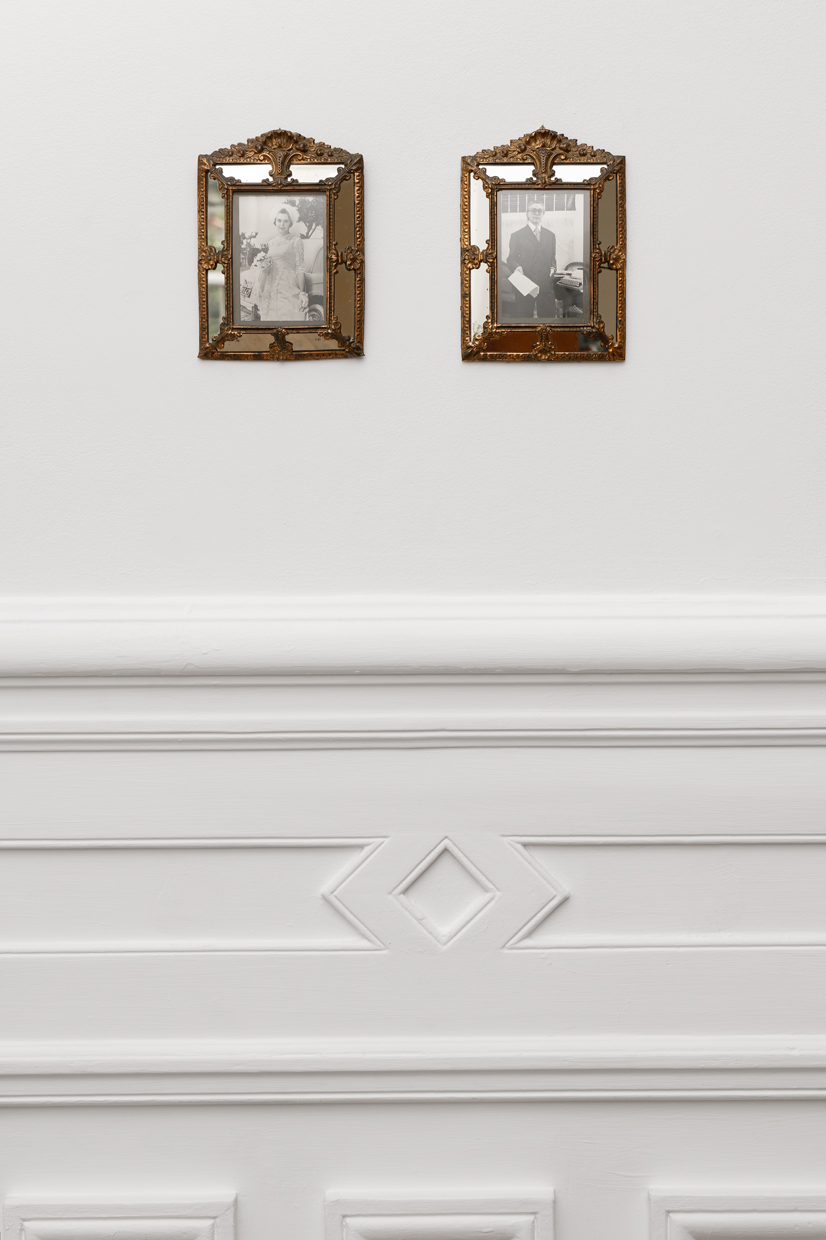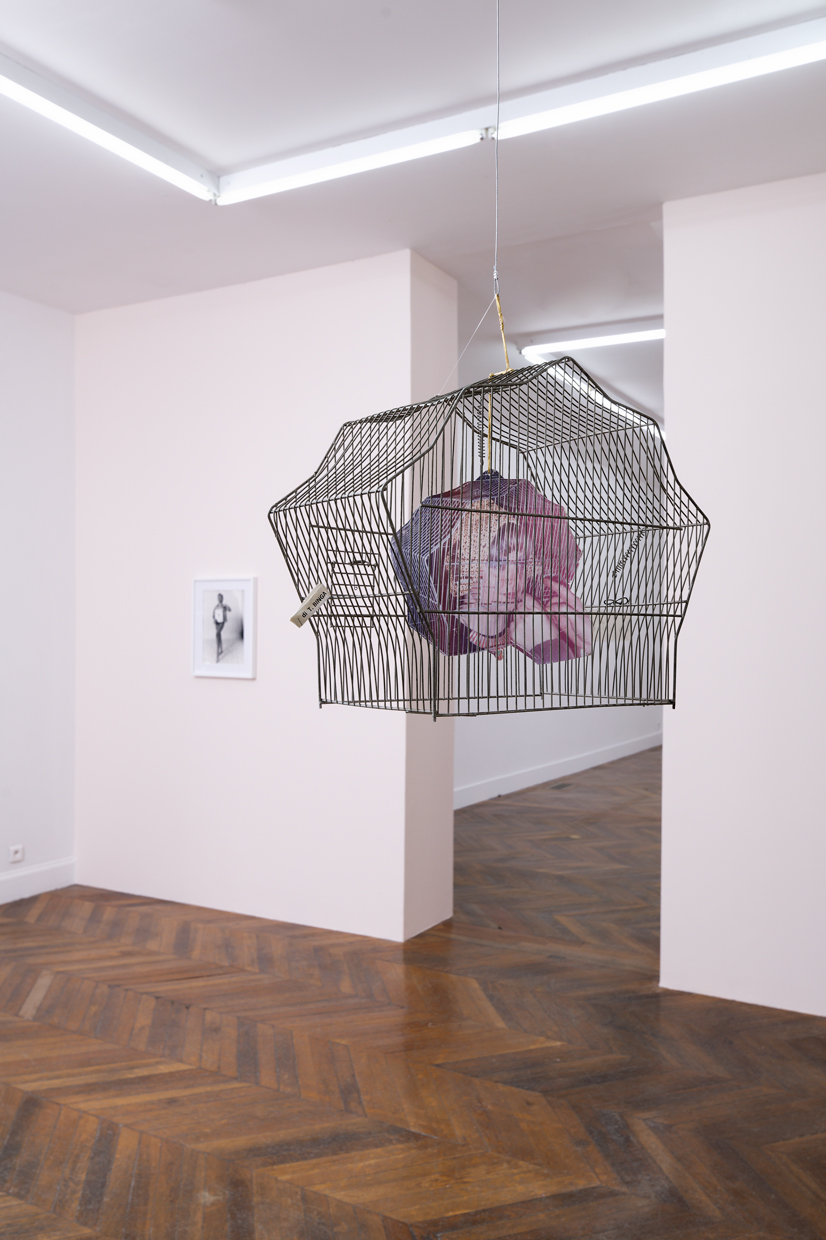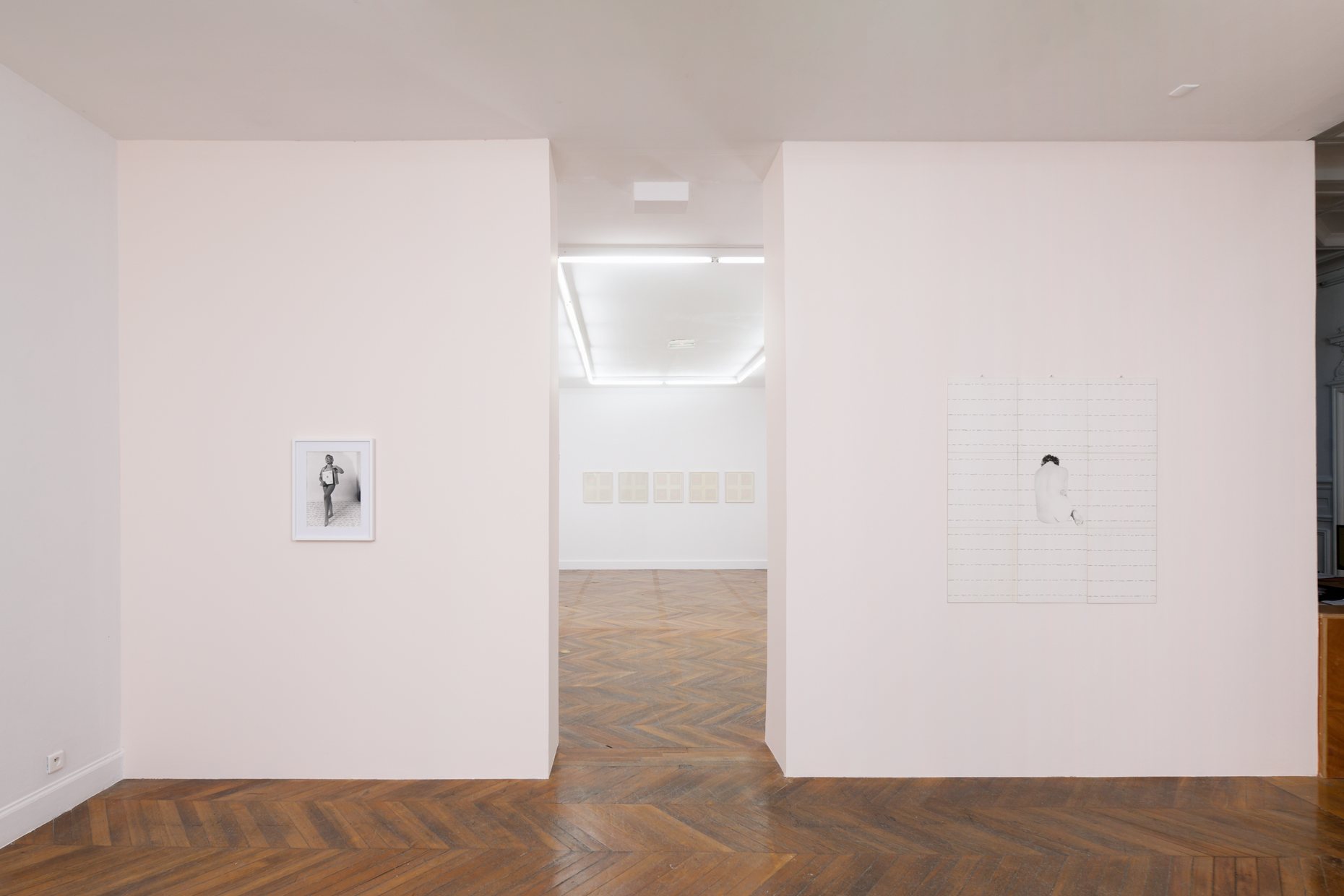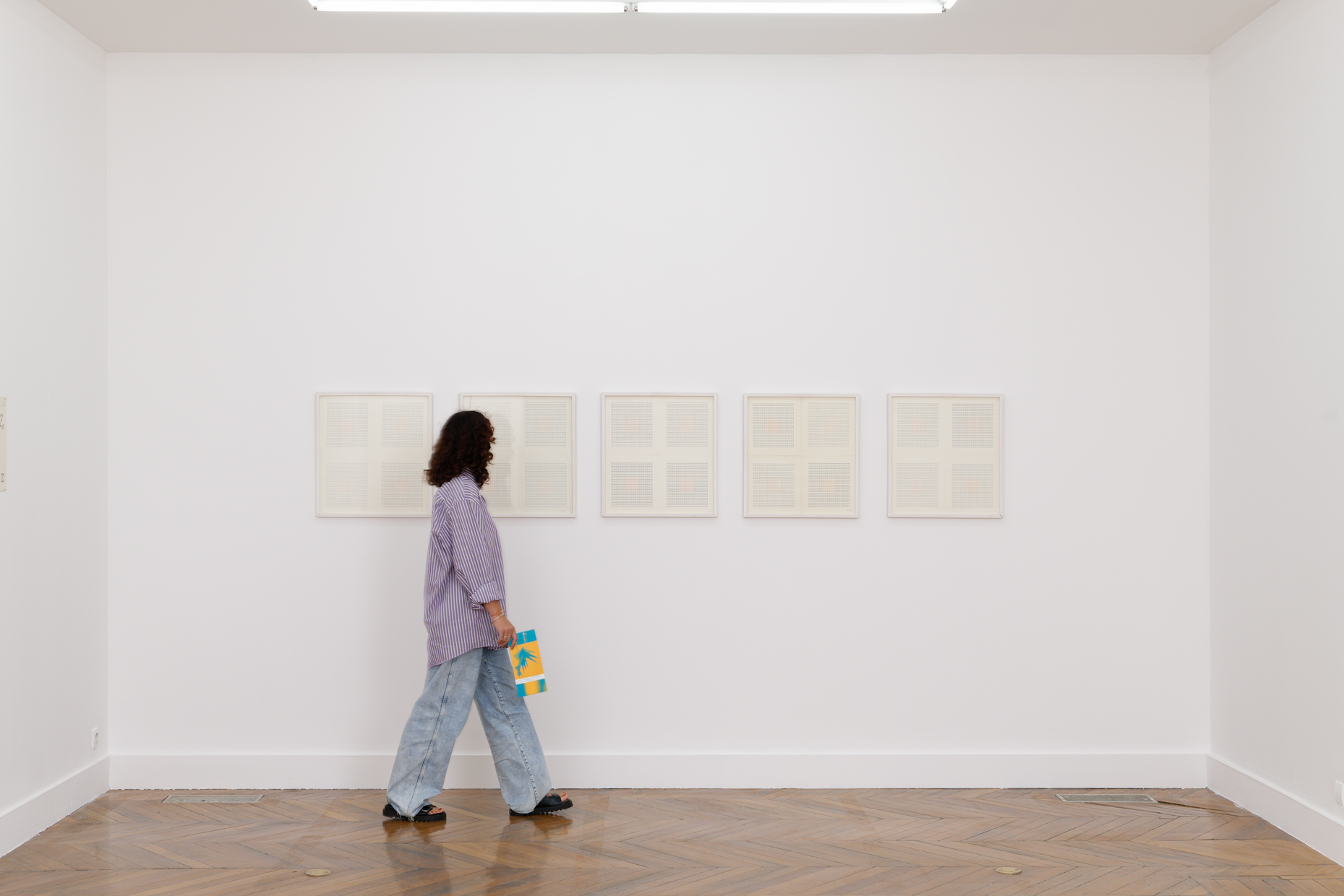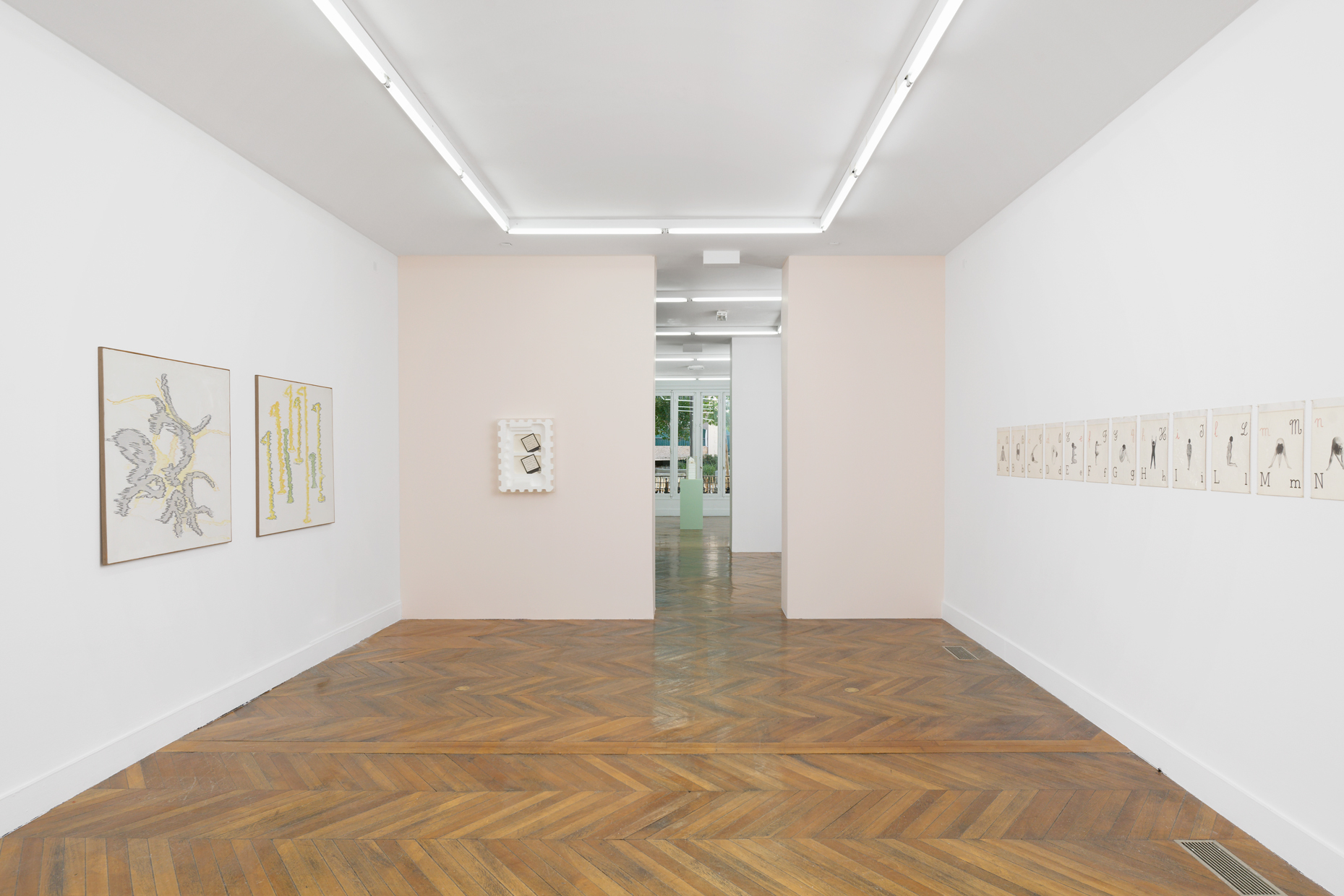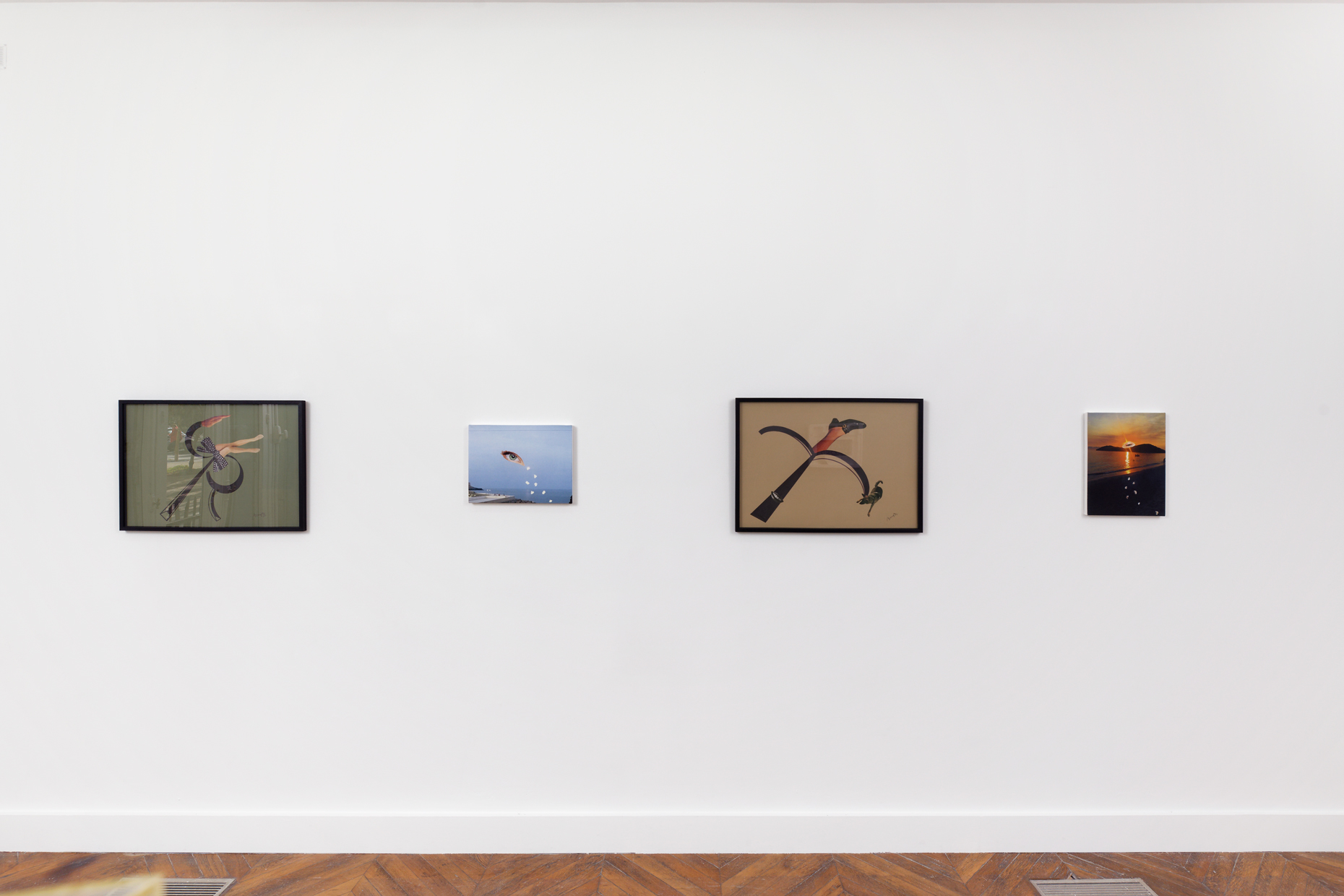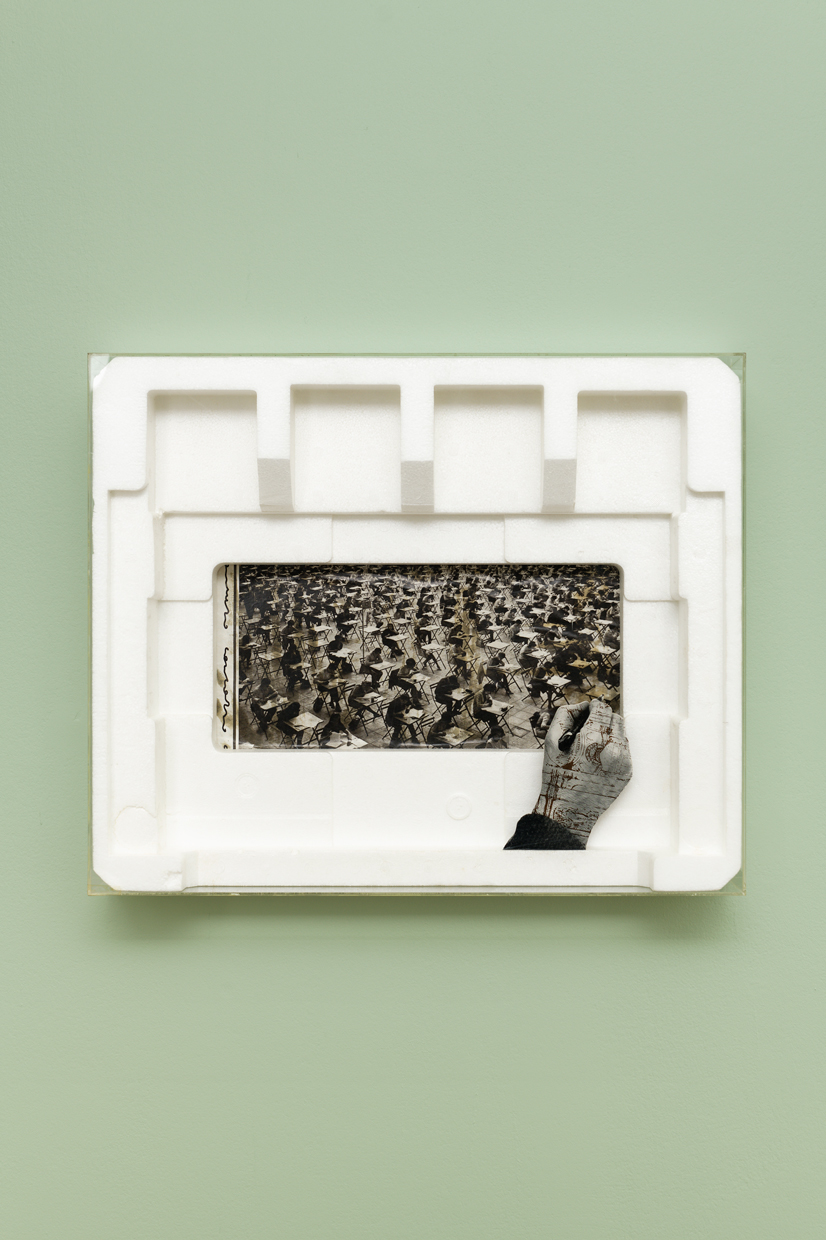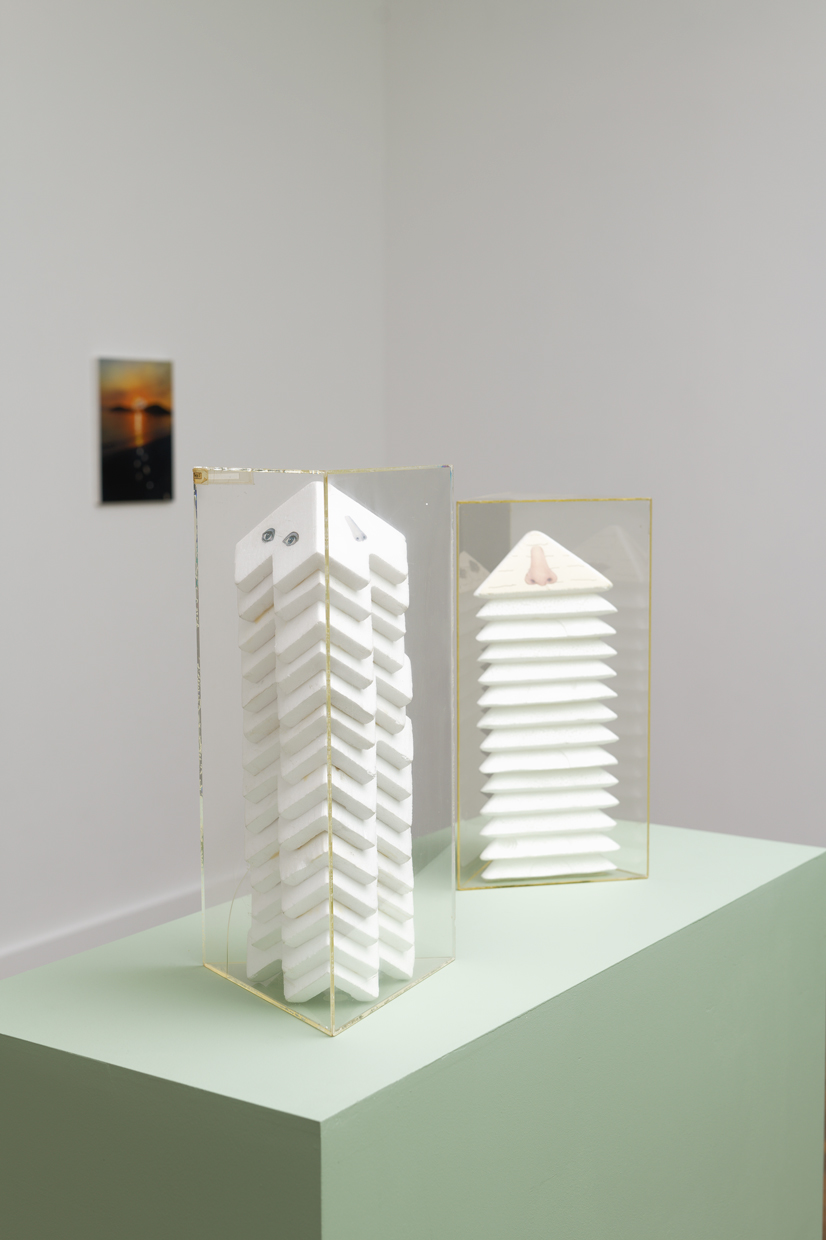 Exhibition views of "Corps – poésie", 2023
Courtesy of Archives Menna-Binga, galerie Tiziana Di Caro, Naples et galerie Frittelli arte contemporanea, Florence
Photos © Aurélien Mole
Corps – poésie
Tomaso Binga's exhibition
16 Sept. — 16 Dec. 2023
Curating

:

Marc Bembekoff
Opening

:

16 Sept. 2023
"Corps – poésie" is the first solo exhibition in France by Tomaso Binga (b. 1931 in Salerno, lives and works in Rome), a major figure on the Italian art scene since the late 1960s. This exhibition spans several decades and themes—identity and gender, social critique, the reappropriation of language, the manifest body—while also including previously unseen works.
Tomaso Binga is the pseudonym that Bianca Pucciarelli Menna has used, with irony and an eye on the future, since 1971, to challenge the privileges of the masculine world of society in general and the art world in particular. Her practice involves collage, assemblage, poetry, painting and performance. Through her writings, which shift elegantly between text and image, she is one of the leading figures of Italian performance poetry.
"Corps – poésie", in dialogue with the residential nature of the art centre's architecture, is witness to the importance and vitality of a unique practice in today's artistic, social and political context.
With the collaboration of the galleries Tiziana Di Caro, Naples and Frittelli arte contemporanea, Florence.
AROUND THE EXHIBITION
Sunday 8 October 2023, 2pm – 6pm
Special opening of the exhibition
2pm: guided tour with the curator Marc Bembekoff
Part of the Rencontres artistiques de Noisy-le-Sec
Saturday 14 October 2023, 2pm – 7pm
2:30pm: guided tour of the exhibition
4pm: conference "Pratiques artistiques et féminismes : autour de Tomaso Binga"
In connection with the publication in preparation on Tomaso Binga by the MADRE · museum of contemporary art Donnaregina, Naples. Project supported by the Direzione Generale Creatività Contemporanea of the Italian Ministry of Culture under the Italian Council program (12th edition, 2023), which aims to promote Italian contemporary art worldwide
Thursday 7 December 2023, 7pm
"Une certaine histoire des femmes dans les arts"
Talk by Marc Bembekoff
Saturday 16 December 2023, 4 :30pm – 7pm
Closing of the exhibition
CREATIVE SATURDAYS (6-12 YEARS)
Each Saturday, 2:30pm – 4pm (except for school holidays) 
Free workshops, registration required
The intervening artist Sarah Nefissa Belhadjali proposes to explore several plastic techniques related to the exhibition.
Saturday 23 September: « L'art en blog », writing workshop
Saturdays in October and November: "L'hai scritto forte ! / Tu l'as écrit fort !", workshop on several typographic drawing sessions and t-shirt creation
Saturday 16 December: with your parents around a snack