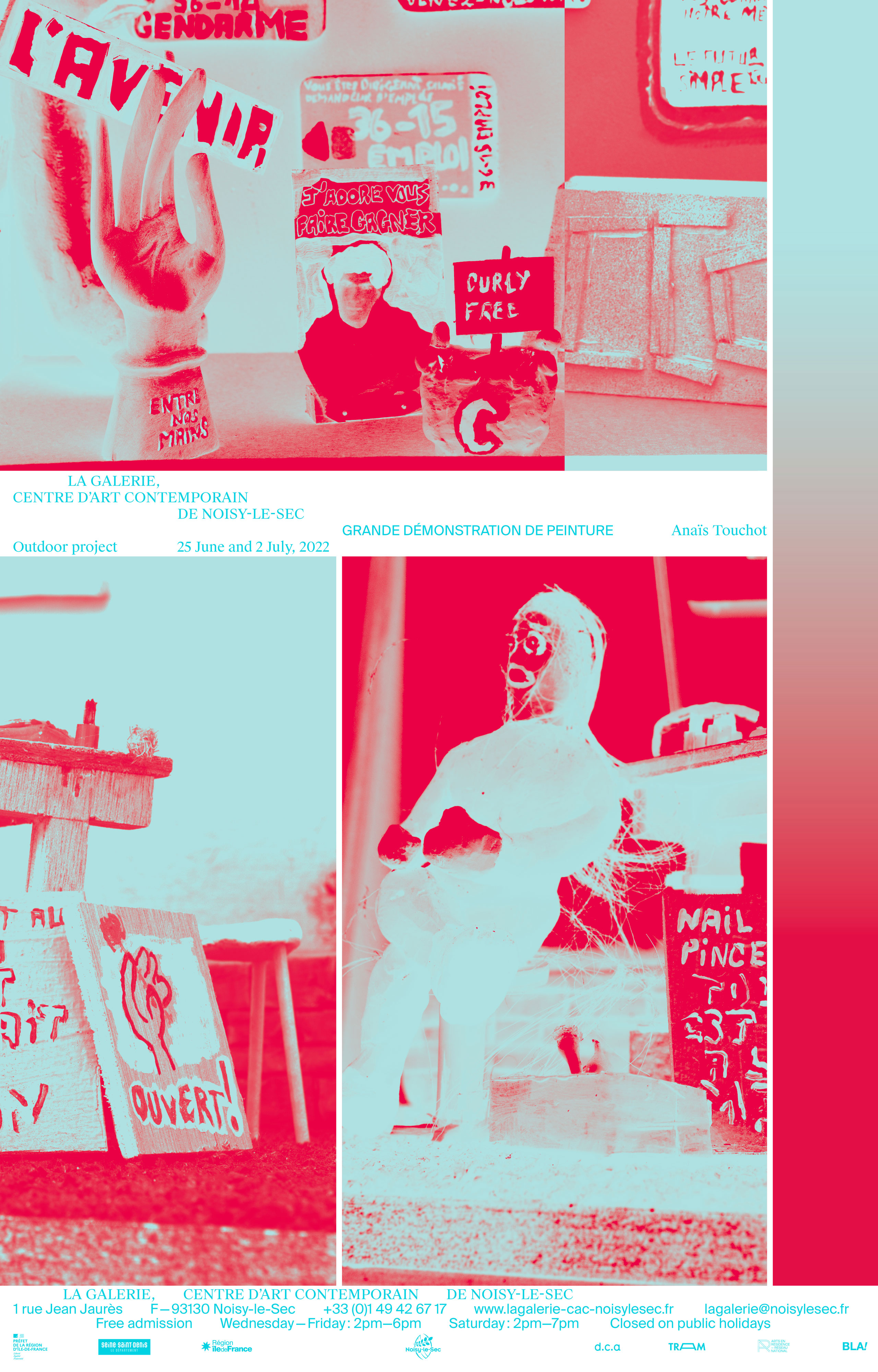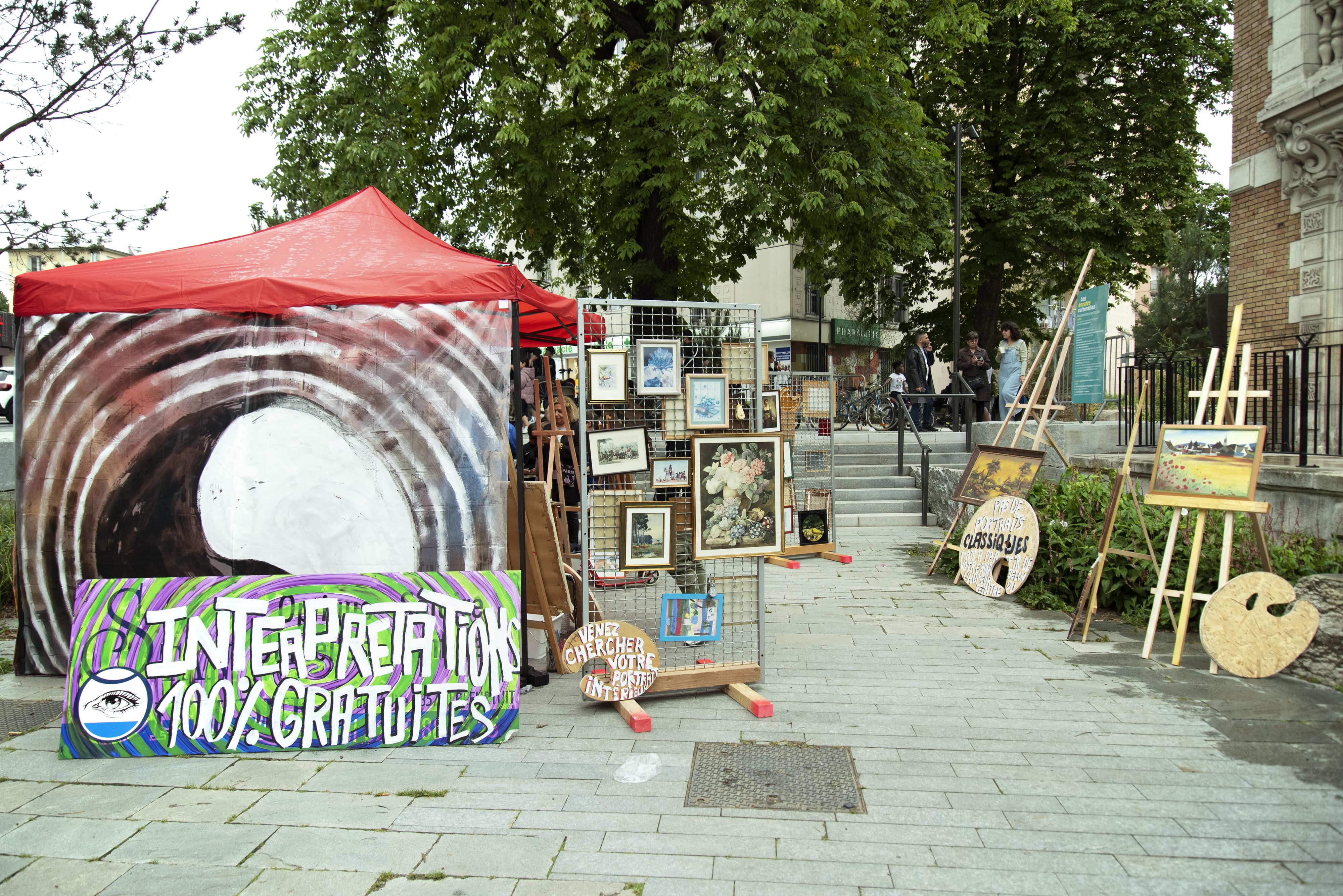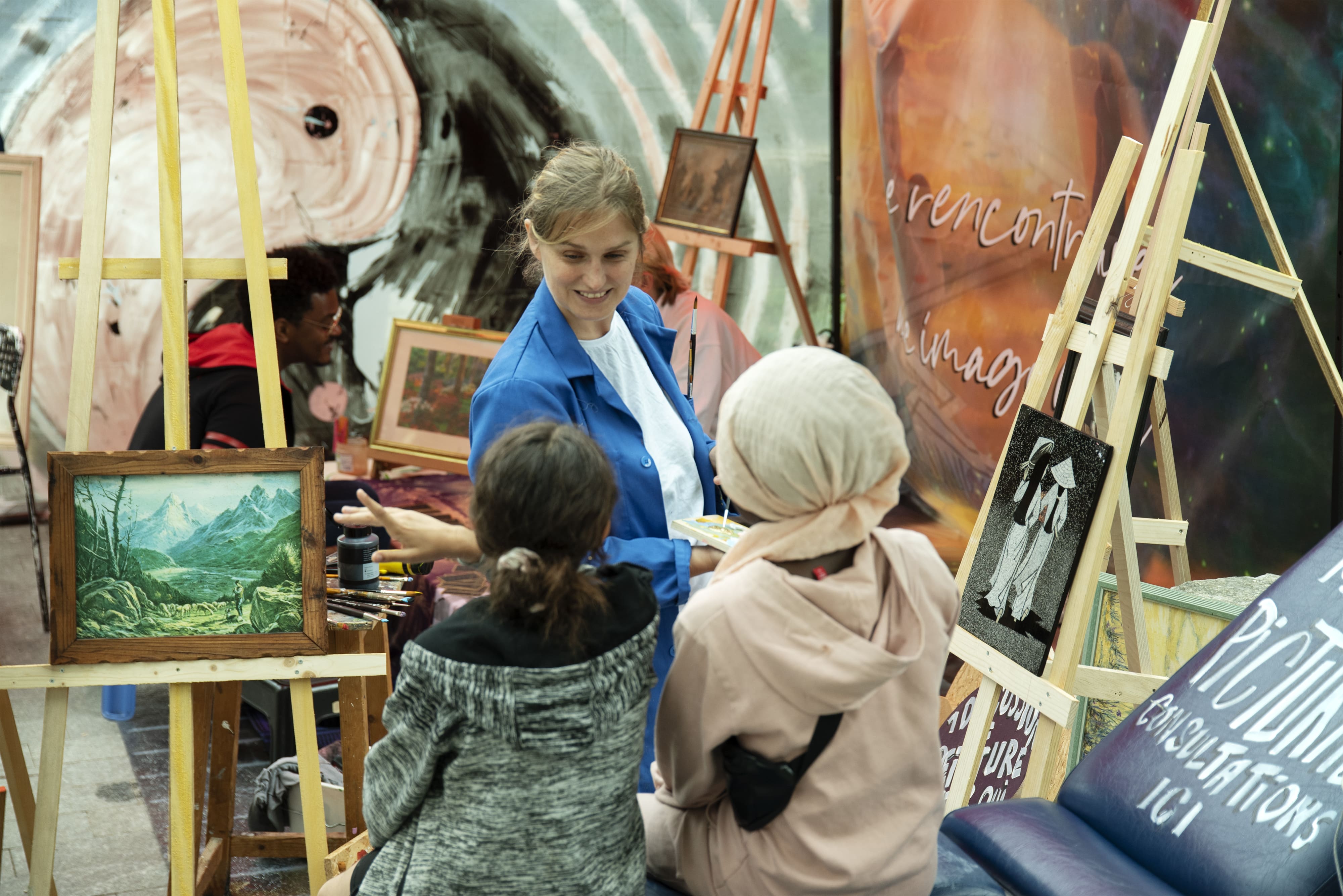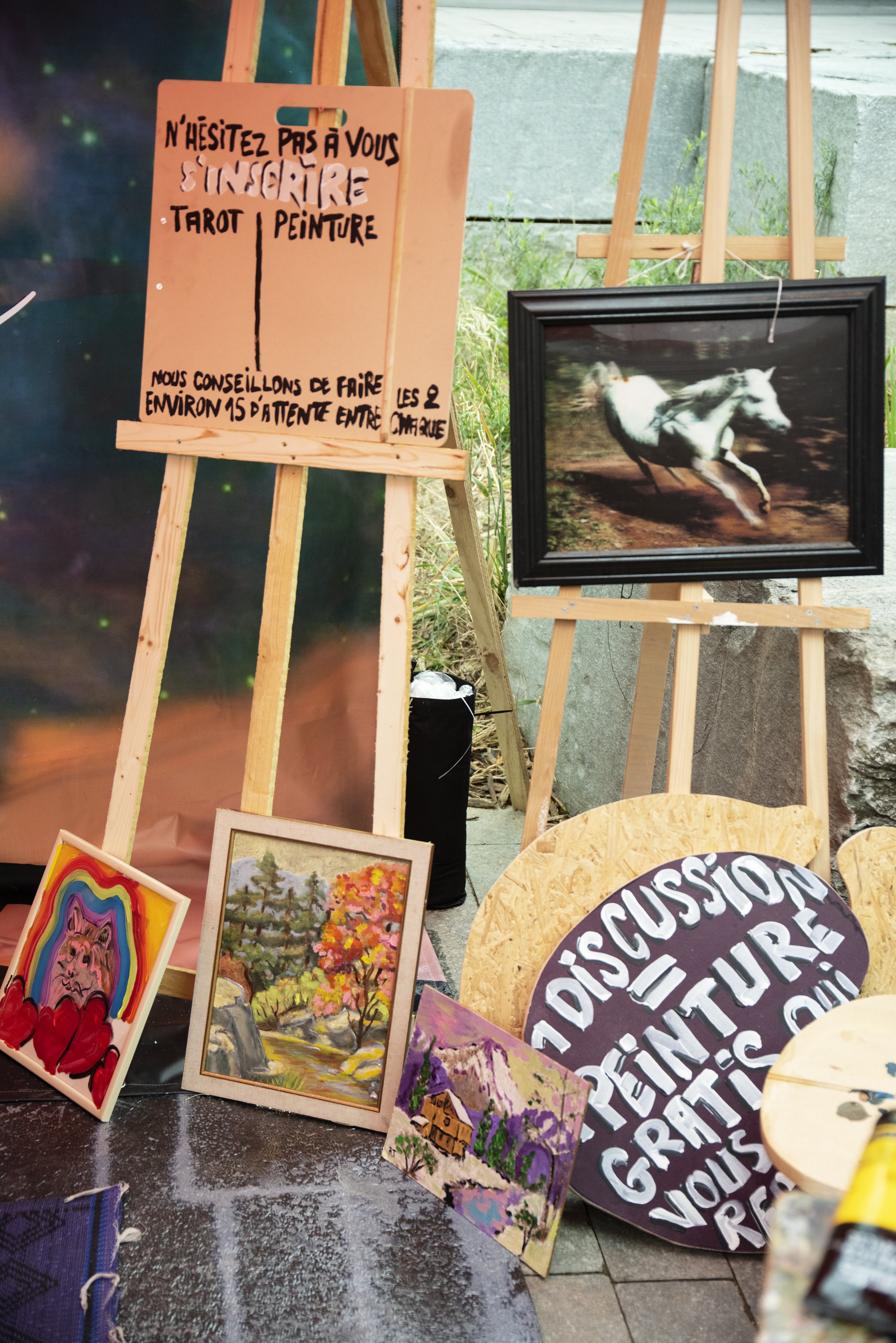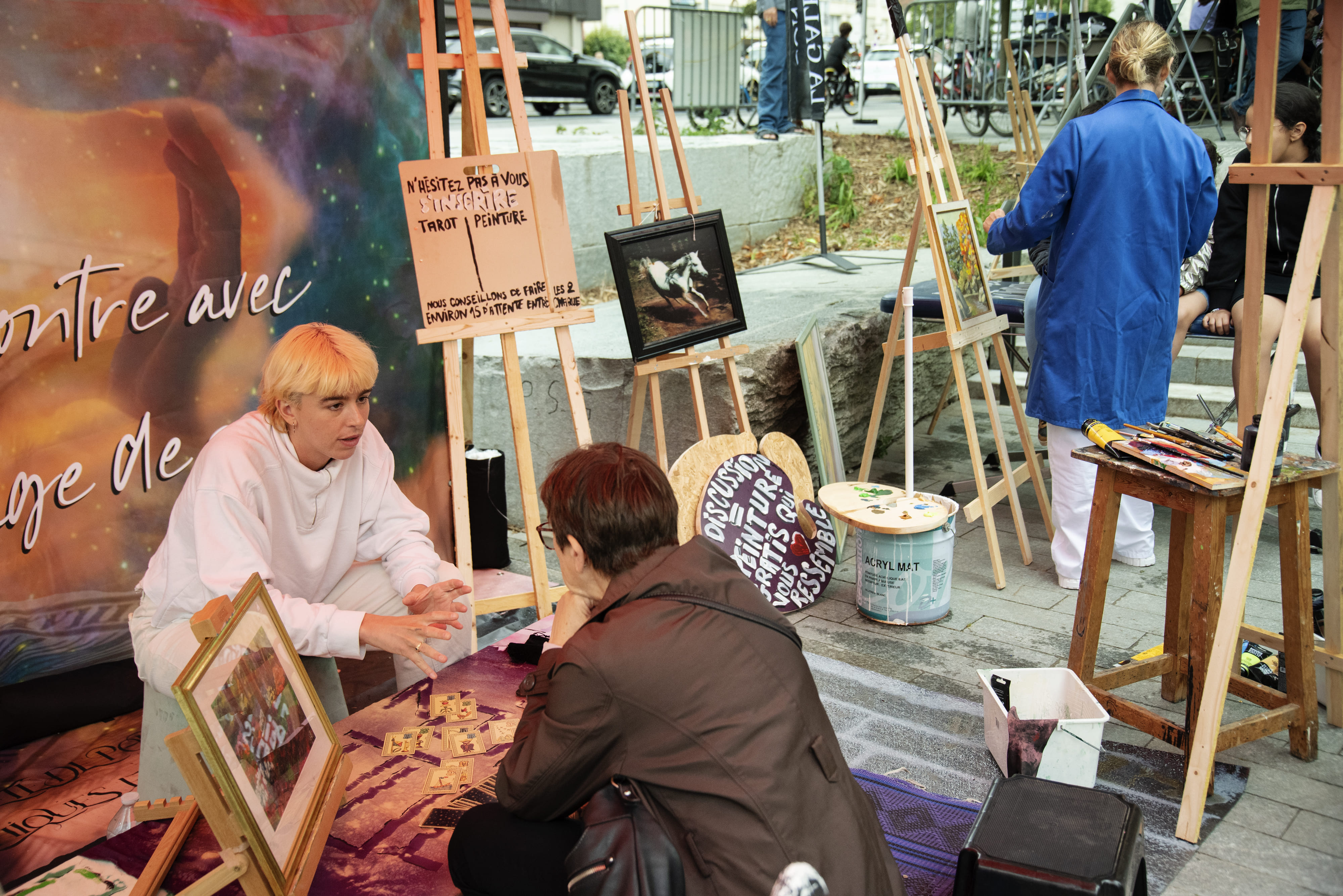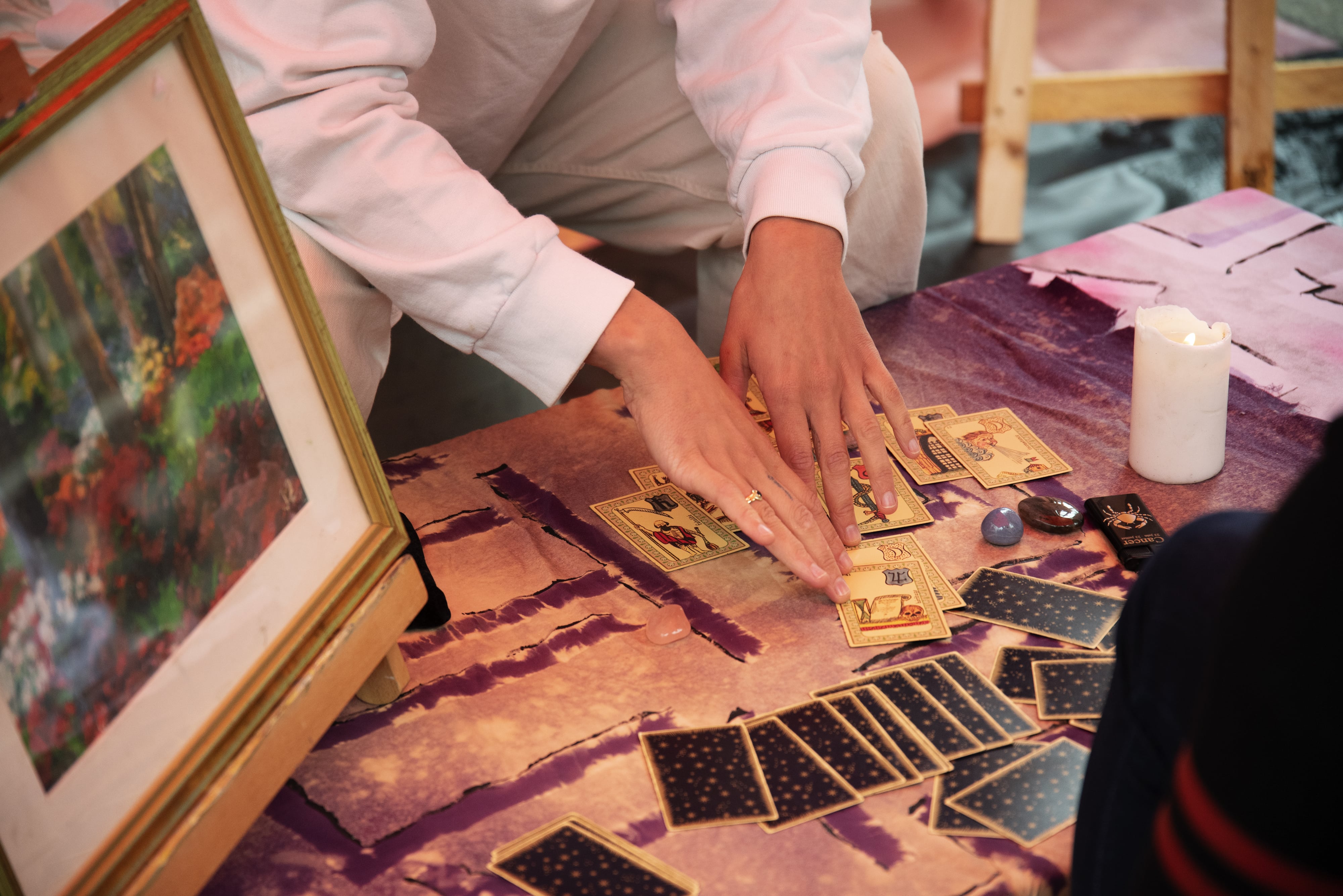 Anaïs Touchot
Grande démonstration de peinture, 2022
Photos © Margot Becka
Grande démonstration de peinture
Anaïs Touchot's outdoor project
25 Jun. — 2 Jul. 2022
Les Escales culturelles
Saturday 25 June 2022, esplanade Simone-Veil

Saturday 2 July 2022, place des Provinces
3pm – 8pm
The artistic programme of La Galerie, centre d'art contemporain de Noisy-le-Sec happens not only within its walls but also throughout the city: projects designed with artists to reach out to inhabitants. Each summer, during the Escales culturelles de Noisy-le-Sec, the art centre invites an artist to conceive a work that offers everyone, young and old, a unique and accessible experience that fosters encounters and sharing.
This year, artist Anaïs Touchot (born in 1987, lives and works in Brest) is proposing an unusual, interactive project, based on her methods of recycling materials and objects found in the street or online. By subverting the codes of advertising slogans that paradoxically champion well-being and the pursuit of efficiency, Anaïs Touchot creates situations that immerse visitors into environments that border on the absurd, where different services are offered, such as massages, food, bartering, and so on.
Grande démonstration de peinture re-enacts the cliché of the painters of Montmartre, as well as the figure of the fortune teller. Through the idea of a physical (painting) and psychic (fortune telling) portrait, Anaïs Touchot questions the status of these painters, their skill, and/or their presumed charlatanism, echoing that of the fortune teller. Over the course of the day, she invites those wandering around to a kind of "speed painting", establishing a one-to-one relationship with each individual that inspires confidence. Lying between good and bad taste, professional and amateur practice, Grande démonstration de peinture takes the form of an itinerant museum of paintings, offering the inhabitants of Noisy-le-Sec the chance to ironically reappropriate this practice. In a spirit of sharing, the completed portraits are shown at the stand and at the end of the day and become the object of an exchange.
Anaïs Touchot
Anaïs Touchot (born in 1987), lives and works in Brest.
Anaïs Touchot is a graduate of the École Européenne Supérieure d'Art de Bretagne in Brest in art (2011) and design (2010). She produces installations using modest materials to create spaces that for the most part are useful. Following a do-it-yourself aesthetic employing simple actions, she deconstructs and reconstructs objects, spaces and situations, inspired by local customs and makeshift bricolage.