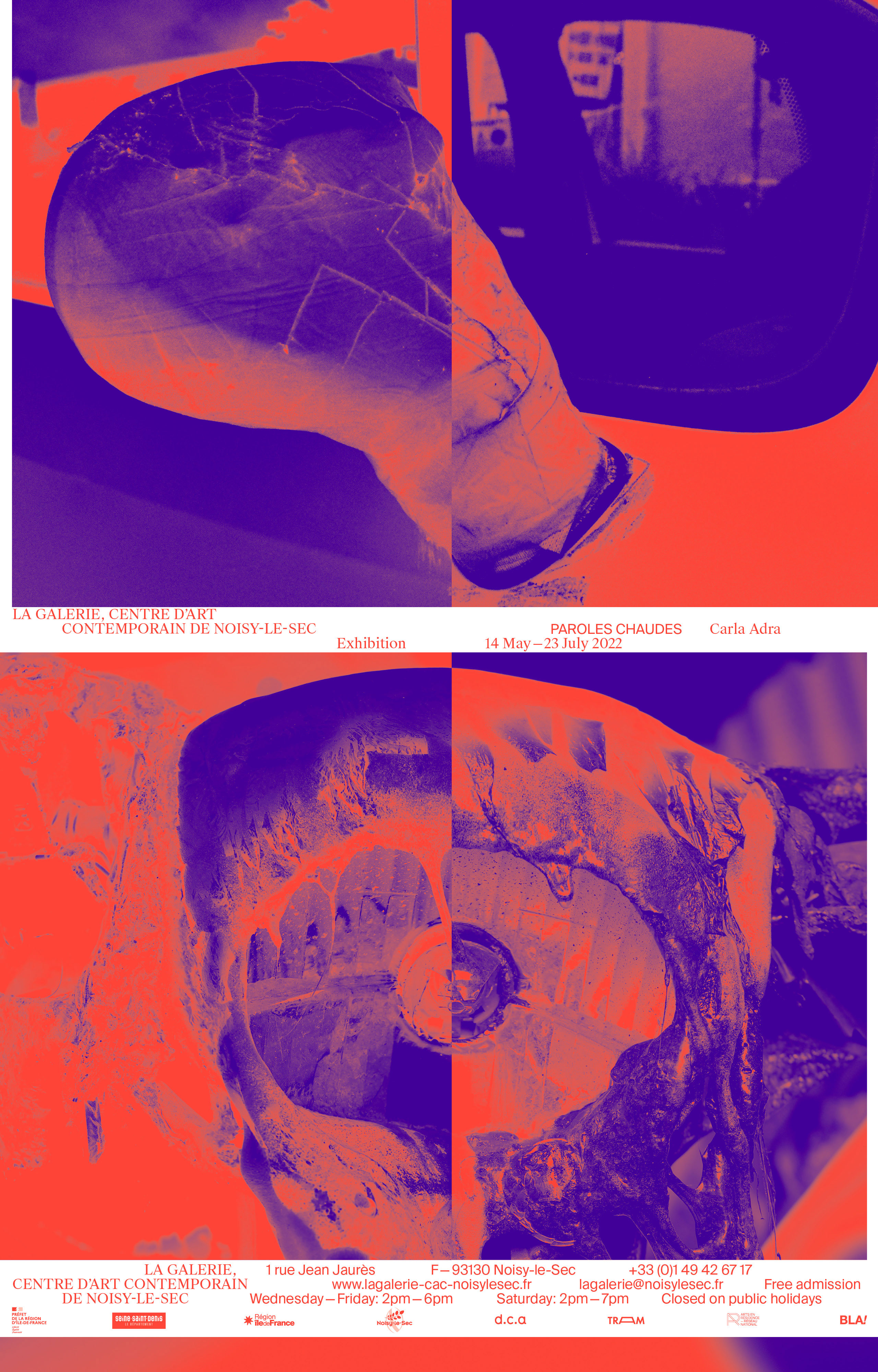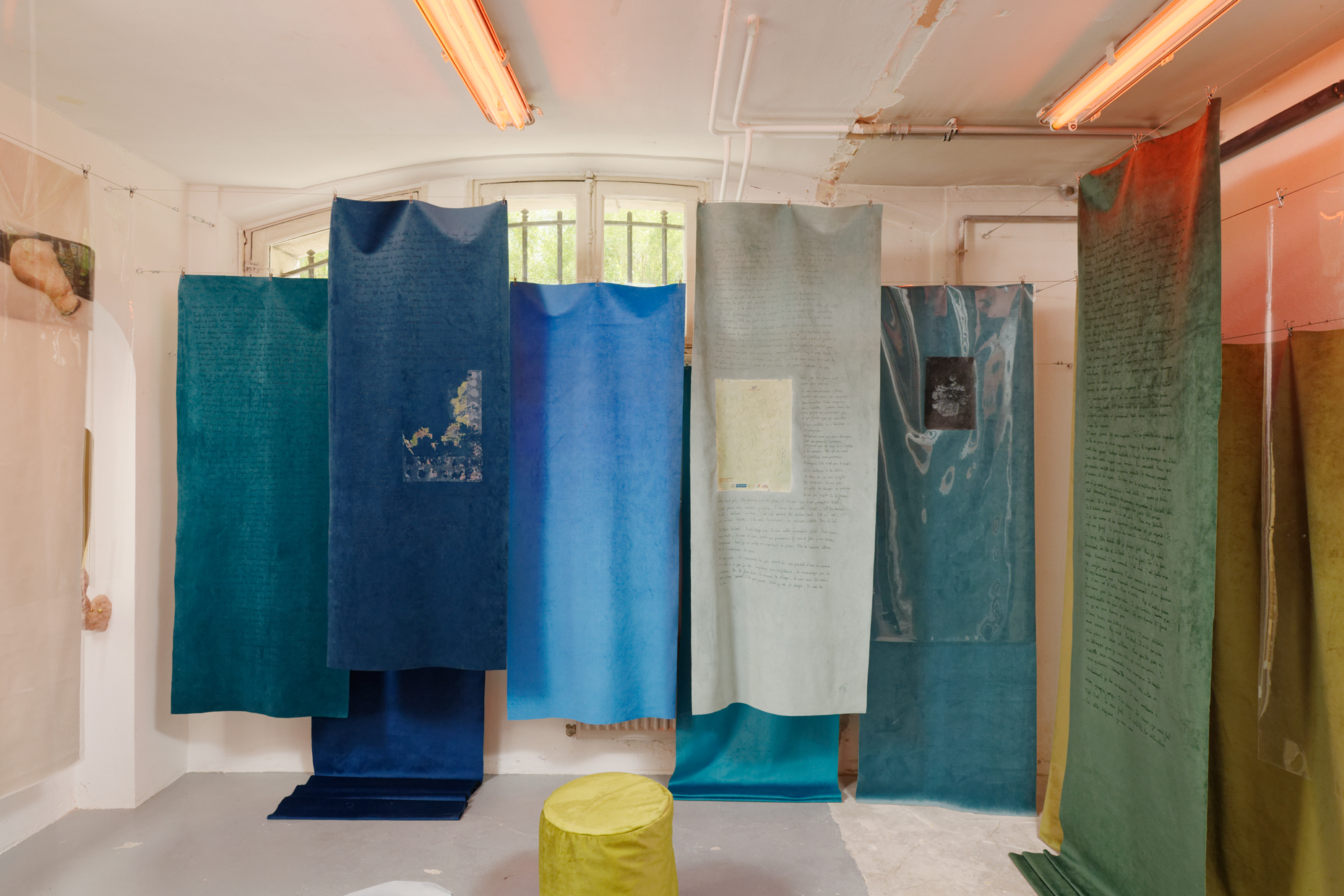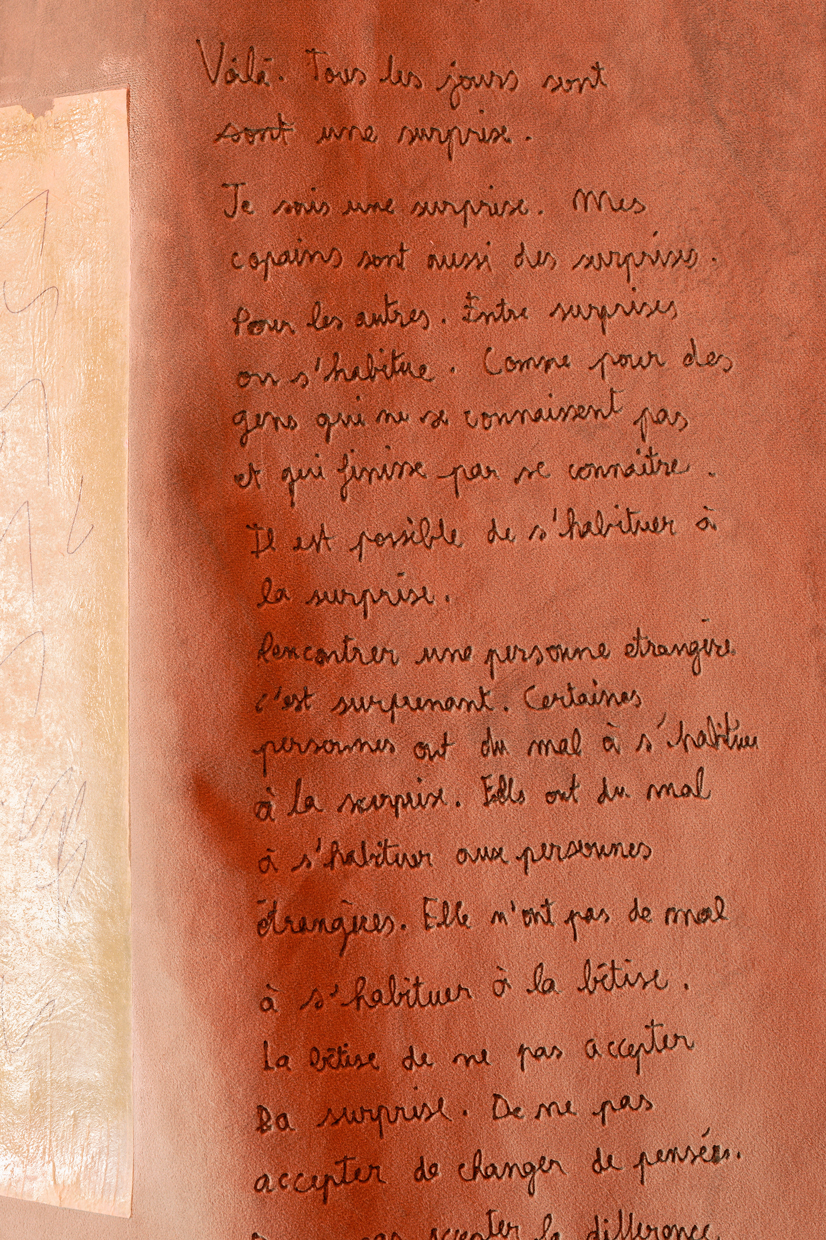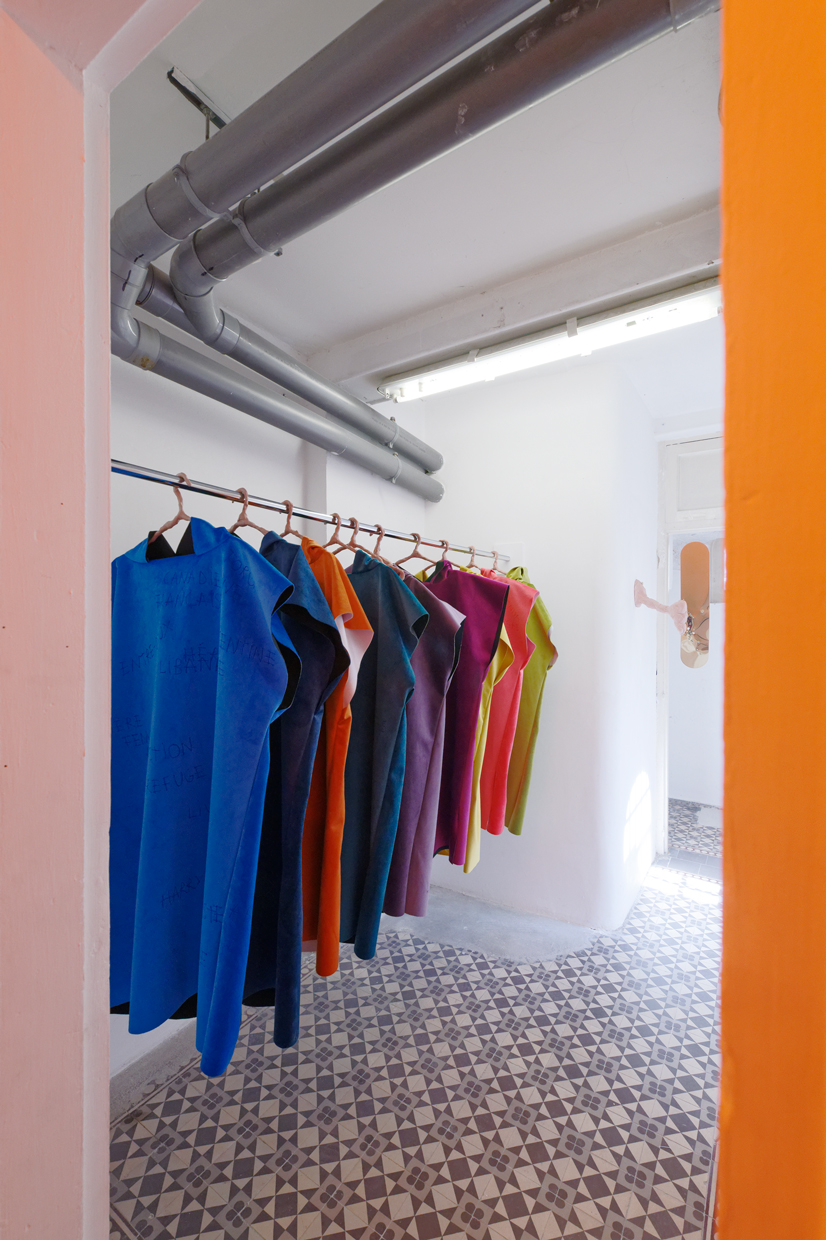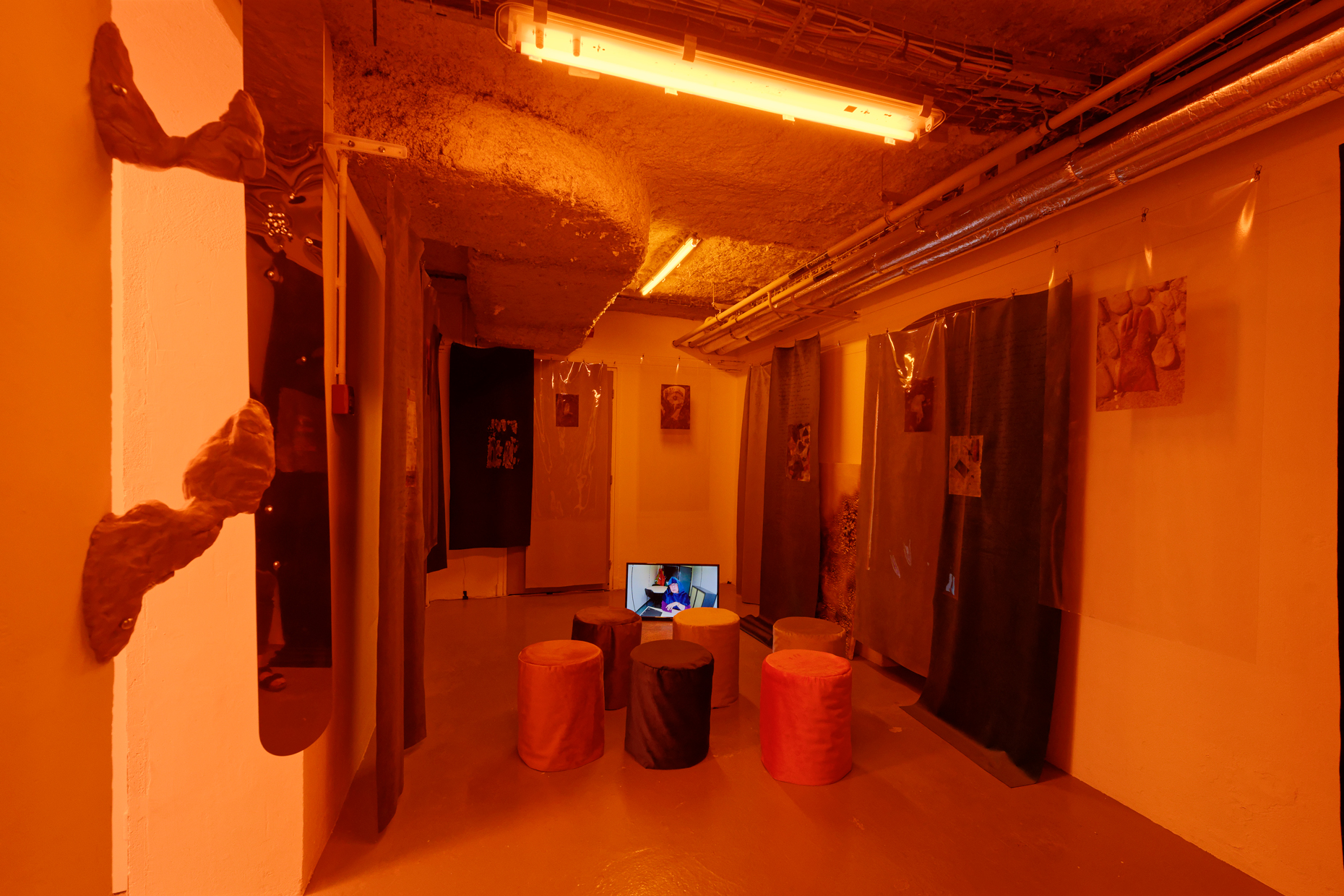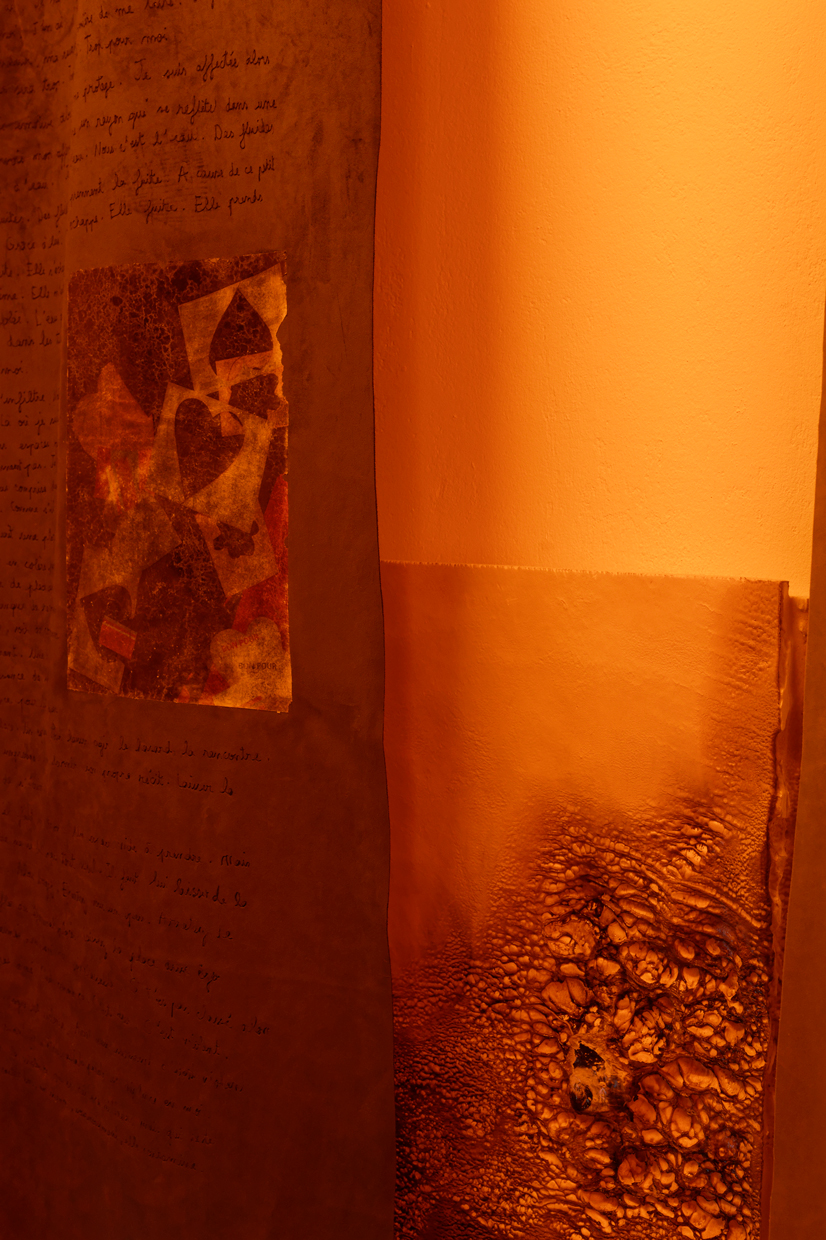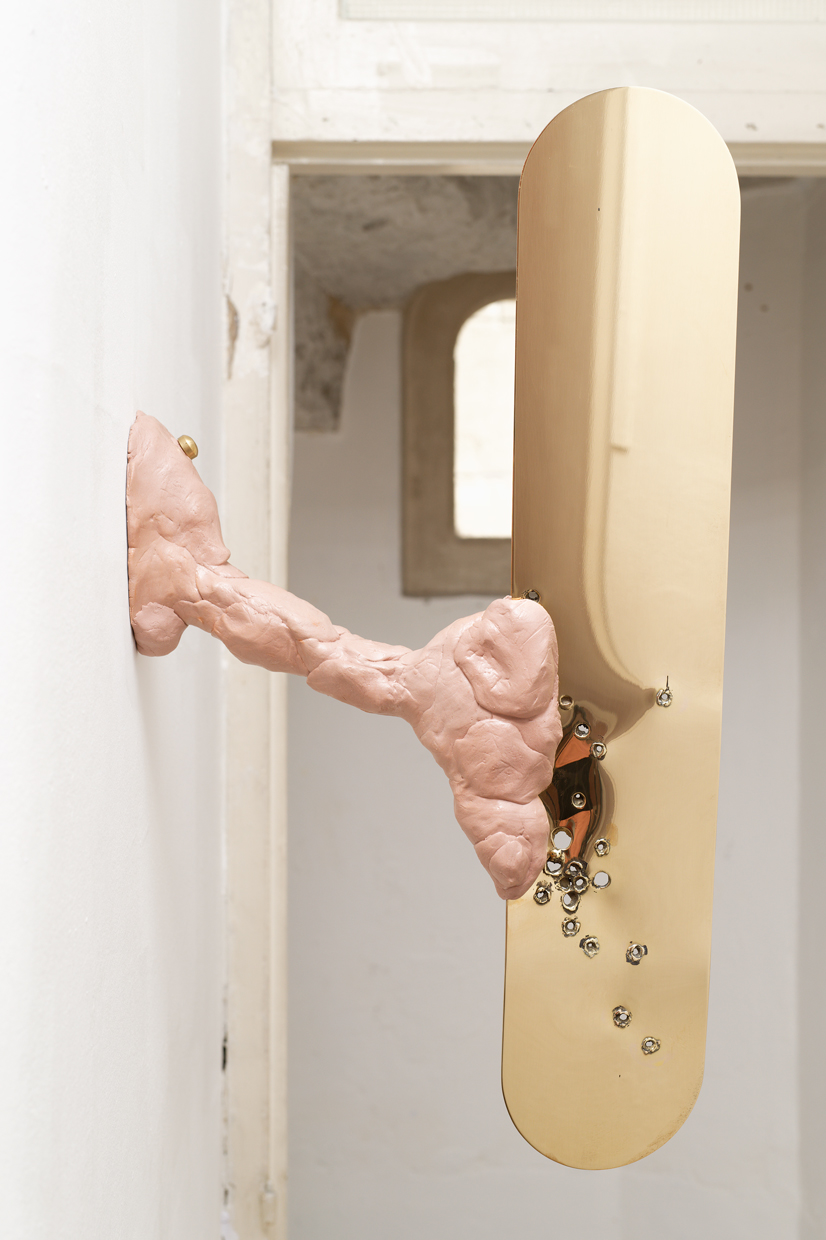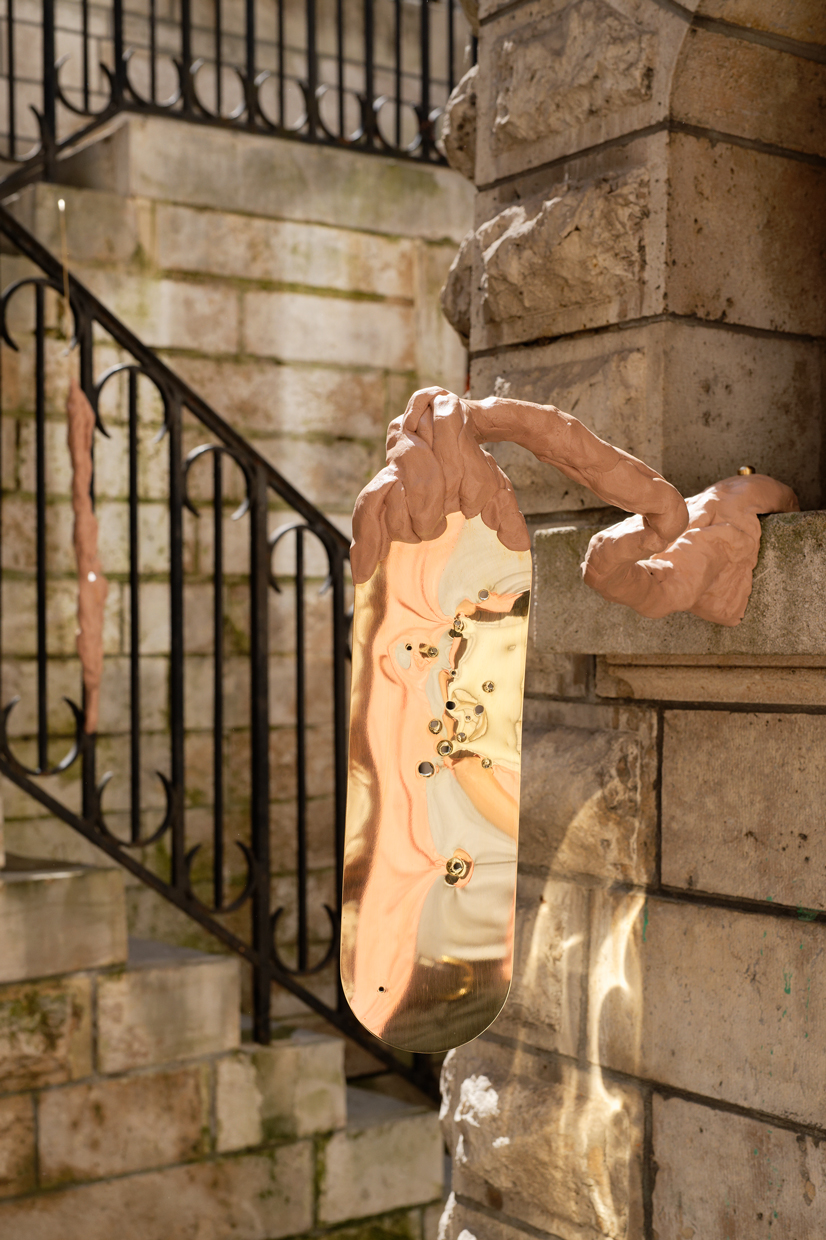 Exhibition views of Paroles chaudes, 2022
Photos © Aurélien Mole
Paroles chaudes
Carla Adra's exhibition
14 May — 23 Jul. 2022
Curating

:

Marc Bembekoff
Opening

:

13 May 2022
Through collective performative experiments, Carla Adra (born in 1993, lives and works in Paris) seeks to reveal a character's various interiorities. Interested in psychoanalysis and alternative forms of learning, she organises meetings in which she makes space for the other and strives to make heard voices that are often left out domestic, urban and institutional spheres.
Titled "Paroles chaudes", this exhibition reflects the research Carla Adra carried out during her residency at La Galerie, fuelled by a close collaboration with a group of young adults and their supervisors from the Institut Médico-Éducatif Henri Wallon, and members of the art centre's team. Based on personal exchanges and writing self-narratives, she created "mental capes" from velvet, in the image of each of them. Putting on these protective capes, as if they were a second skin, gives them confidence: Carla Adra and the group worked on a way of recounting their experiences and what they might be feeling. During one week, they took over an office in the Administrative Centre of the City of Noisy-le-Sec, interreacting with the staff, developing a humanistic and collective experience in a place of power and administrative decisions.  
Like a diary, relating the experience of the project and the connections made, in La Galerie's basement, Carla Adra presents a group of fabric strips on which she has used pokerwork to write her words and transferred images. The pages of the open book form the wall, of a refuge, a protective envelope, engraved with memories. In addition, intimate sculptures take the form of perforated mirrors – between internal monologue, subterranean forms and self-reflections – embracing the building's architecture and inviting us to enter the skin of the other. 
This exhibition follows Carla Adra's residency from October 2021 to April 2022.
Around the exhibition
Saturdays 11, 18 June and 2nd July, 2022, 4:30pm
Performed reading by Carla Adra