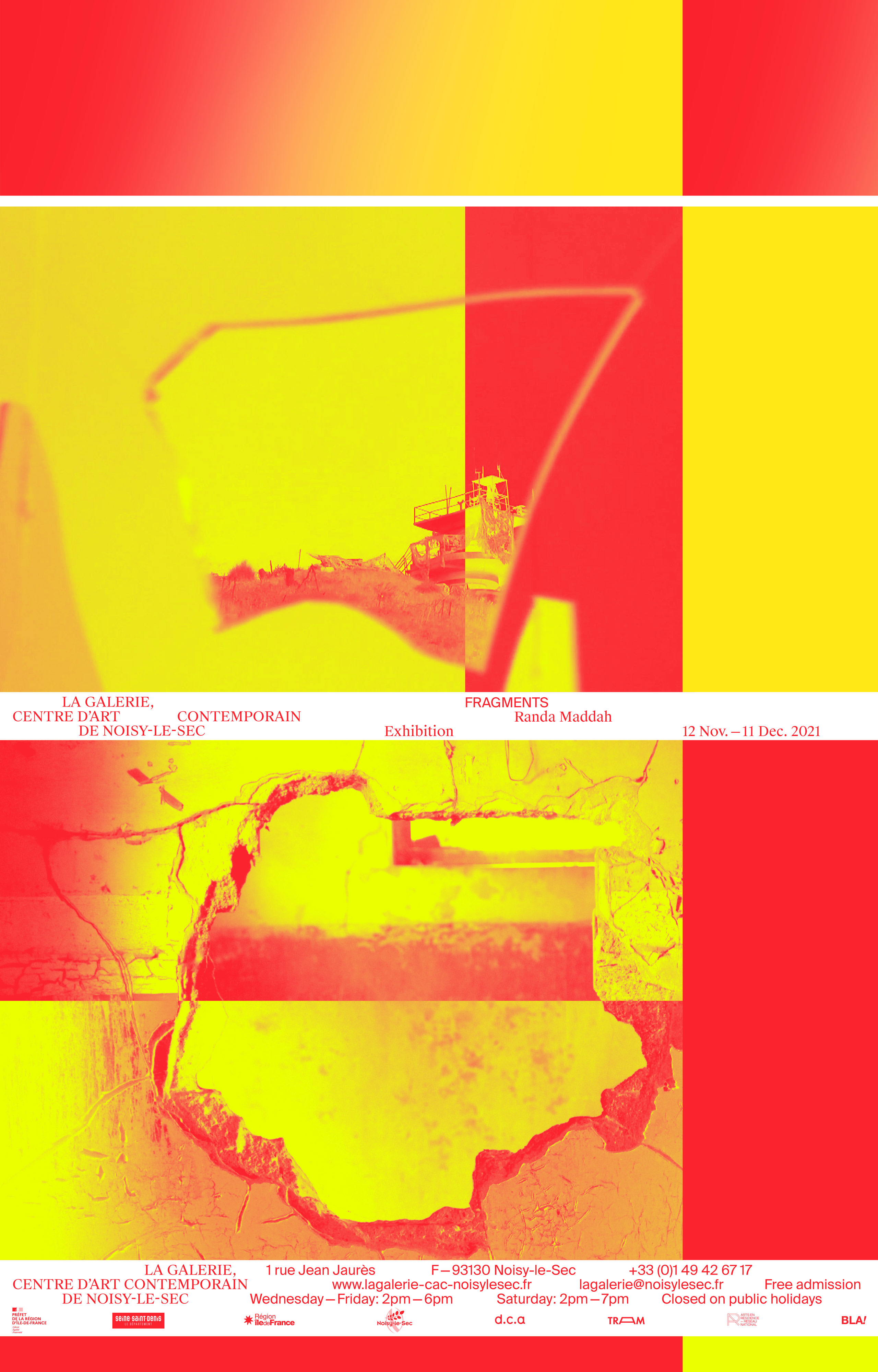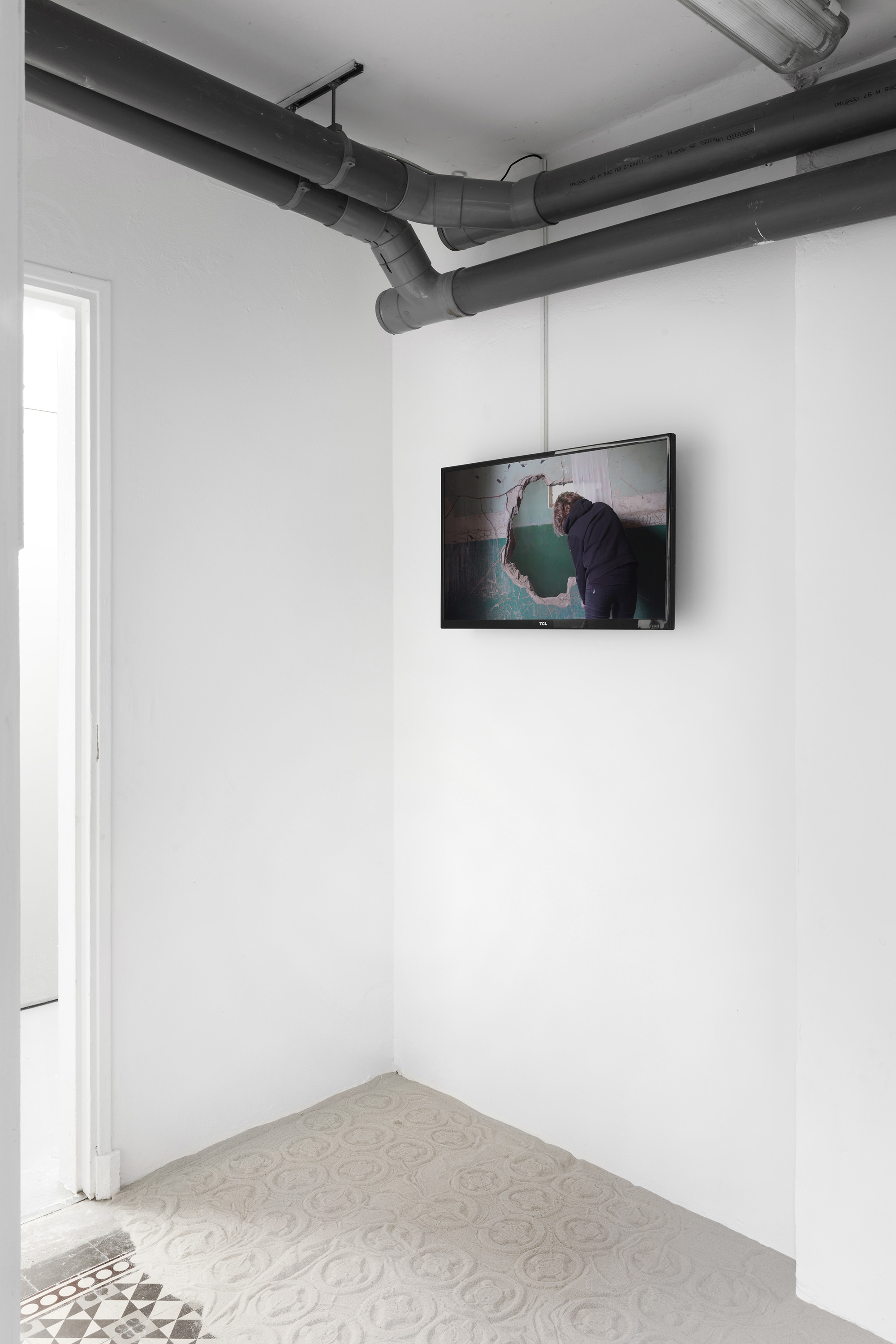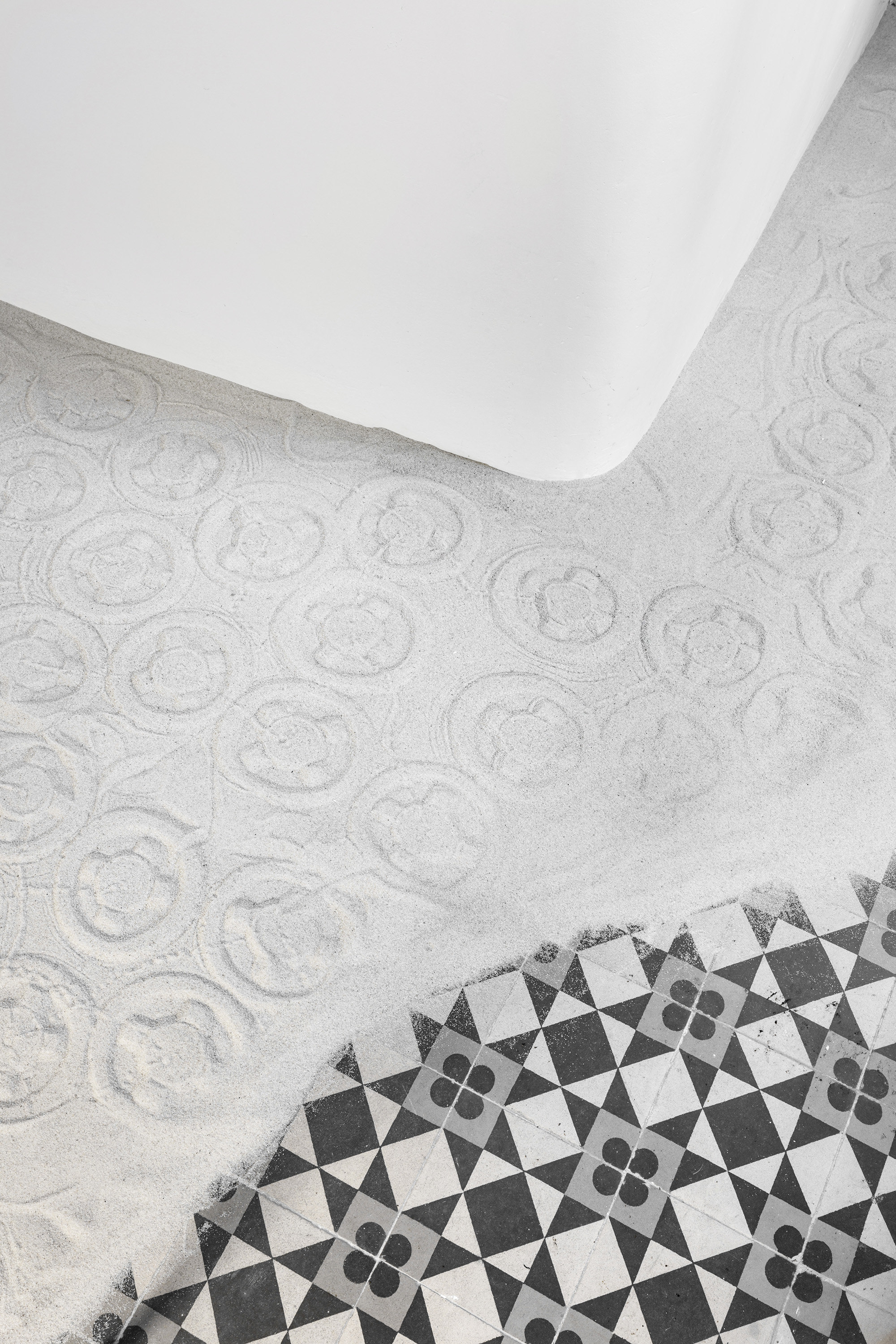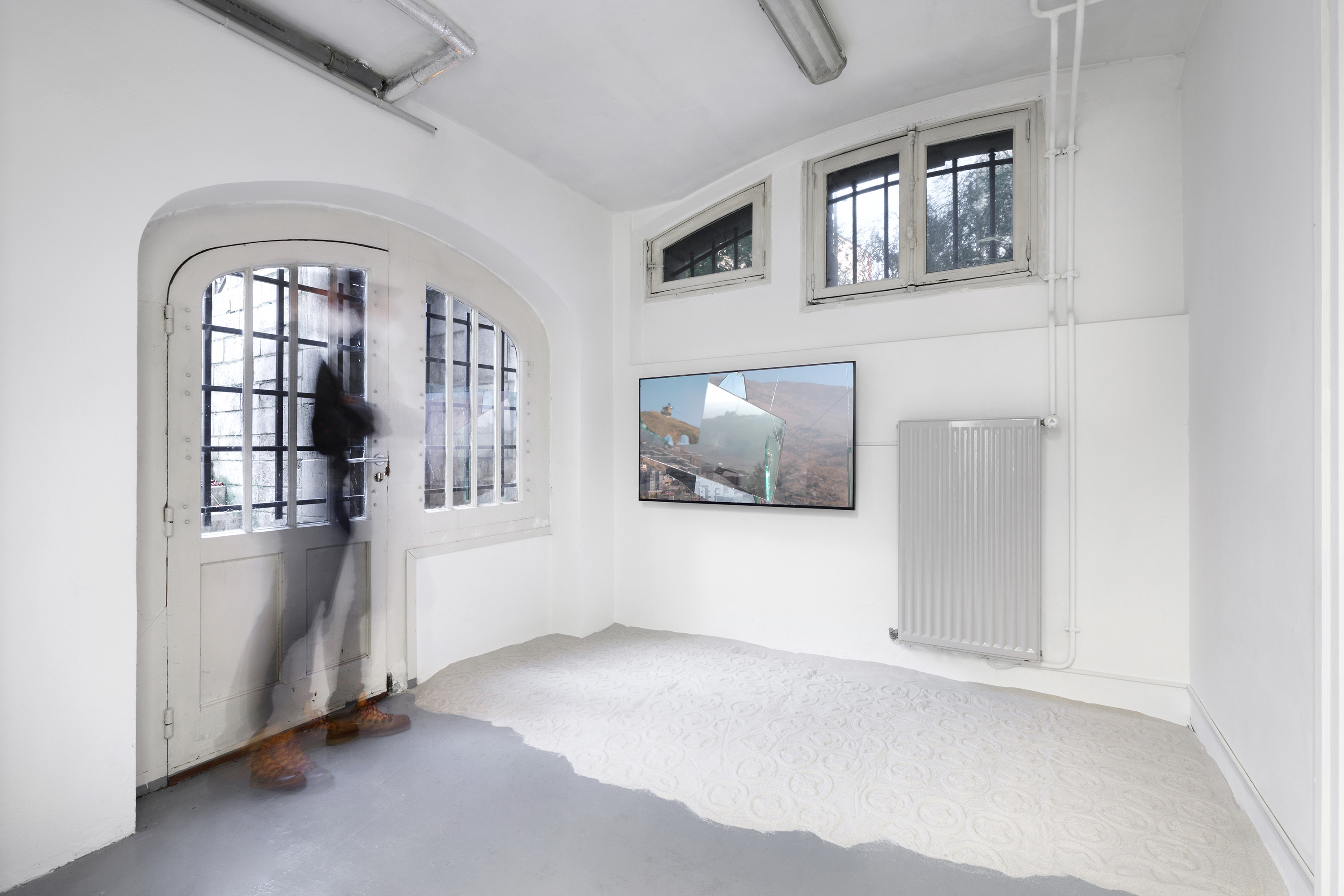 Exhibition views of Fragments, 2021
Photos © Salim Santa Lucia
Fragments
Randa Maddah's exhibition
12 Nov. — 11 Dec. 2021
As part of Festival du film franco-arabe de Noisy-le-Sec
Programme on fffa.noisylesec.fr
Randa Maddah (born in 1983 in Majdal Shams, lives and works between France and Syria) explores the painful history of her community under Israeli occupation. Presented in the former kitchens of La Galerie's historic building, a selection of her videos looks into the notions of ruins, borders and reparations.
Filmed from the roof of the artist's house in Majdal Shams – a town under Israeli command since the Six Day War in 1967 – the video In view (2017) uses a subtle play of broken mirrors suspended from wires to link the two sides of the Syrian border, where it crosses the Golan Heights. The configuration of the mirrors is such that the Israeli and Syrian military infrastructures on this ceasefire line appear fragmented and metaphorically on the same level – a reminder of the constant sense of oppression, loss of identity and disintegration experienced by the inhabitants in this stunning setting.
                The video Restoration (2018) documents an action by Randa Maddah, with the artist attempting to repair the irreparable by erasing the scars of war: a hole in a wall caused by fighting in a house now abandoned. Using makeshift materials, she repairs the wall as if restoring a memory we know to be fragile and vulnerable.