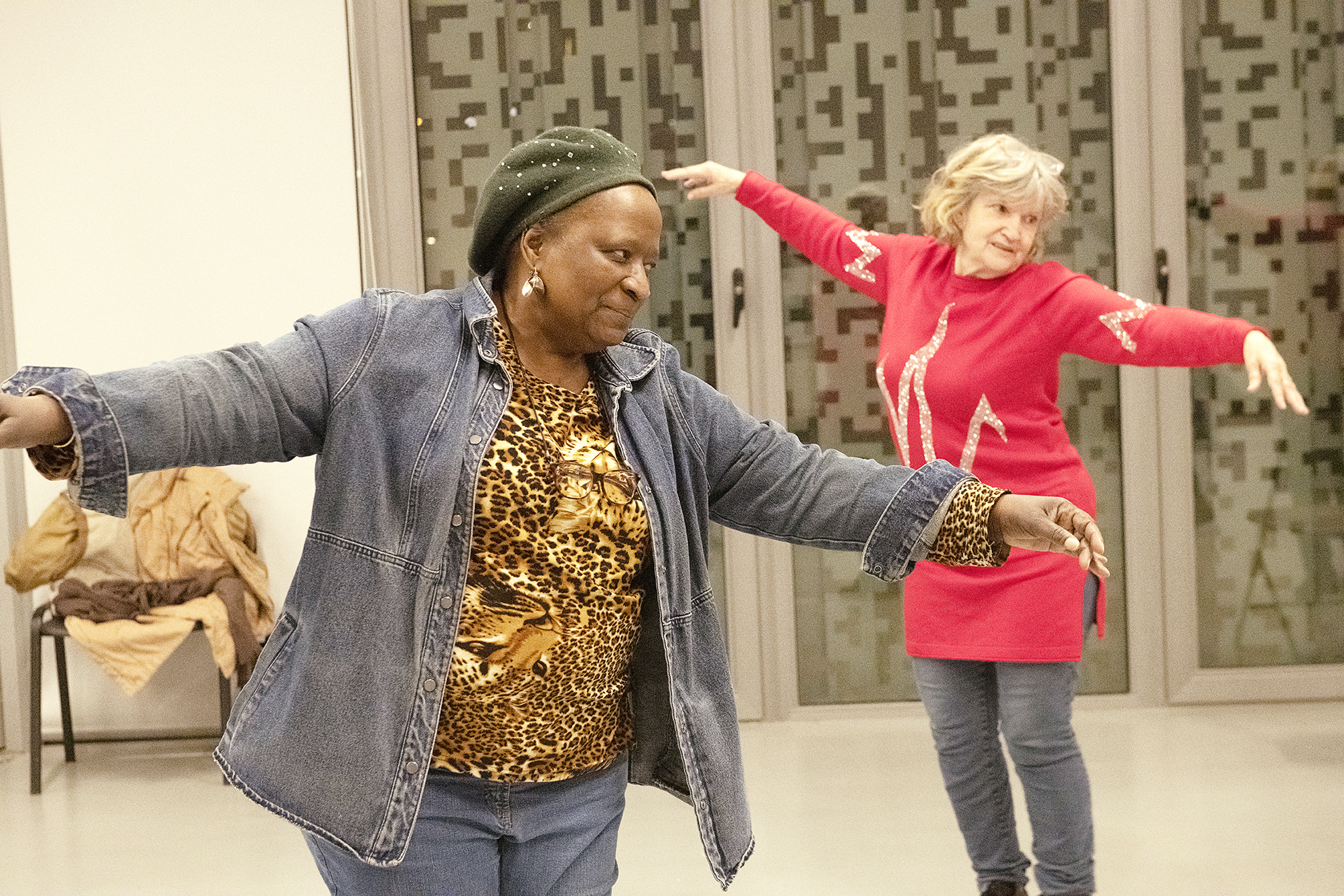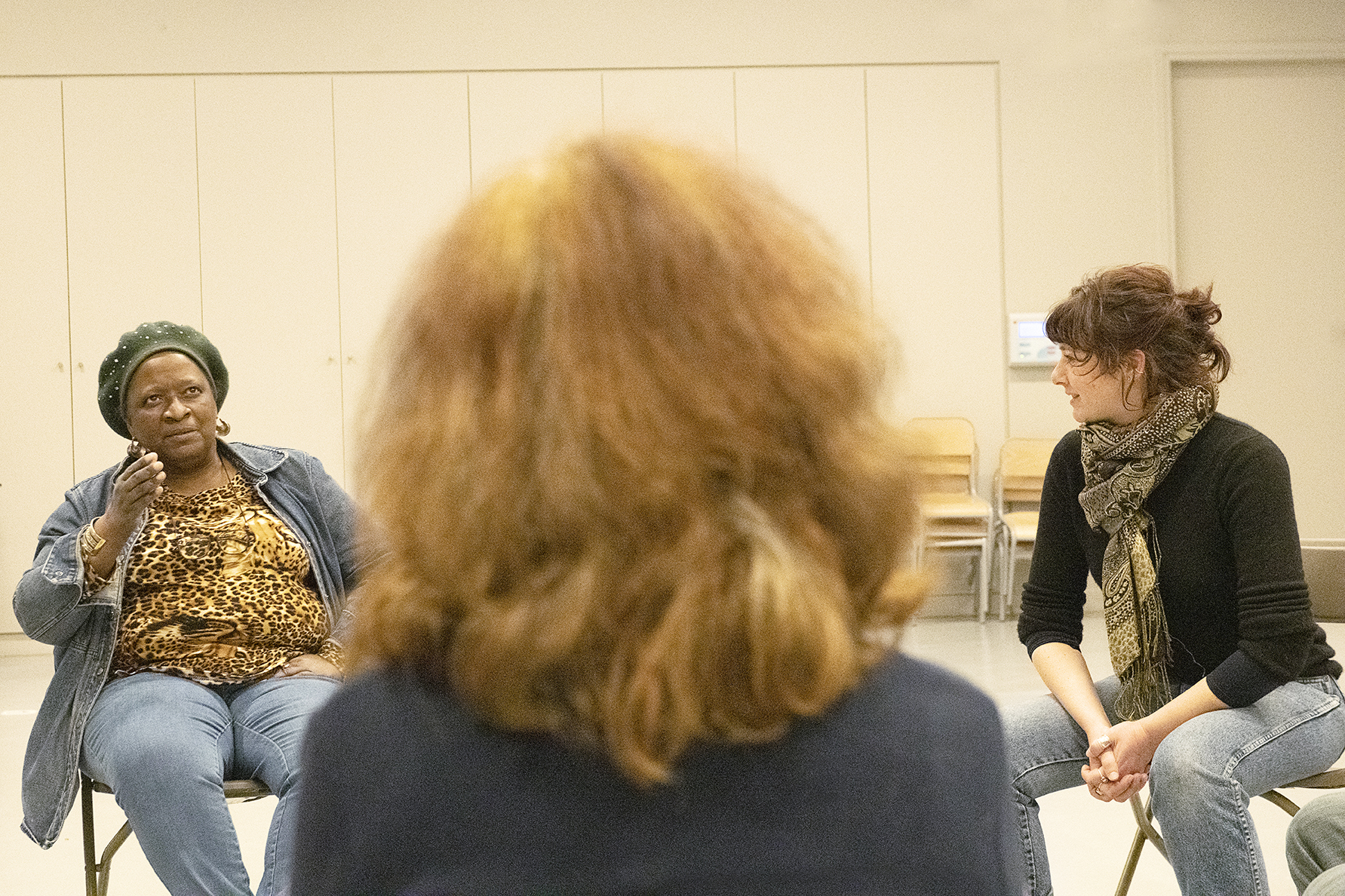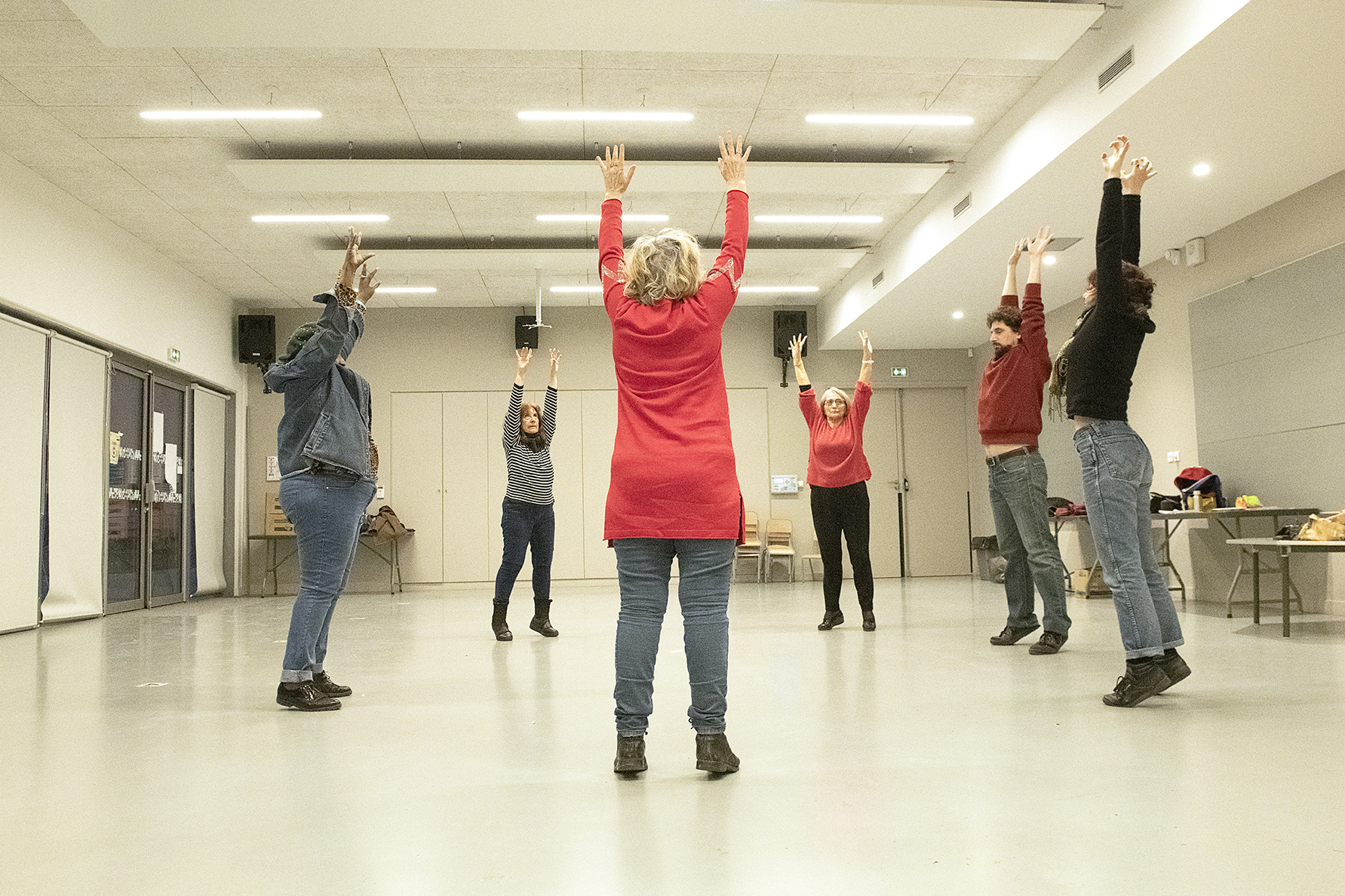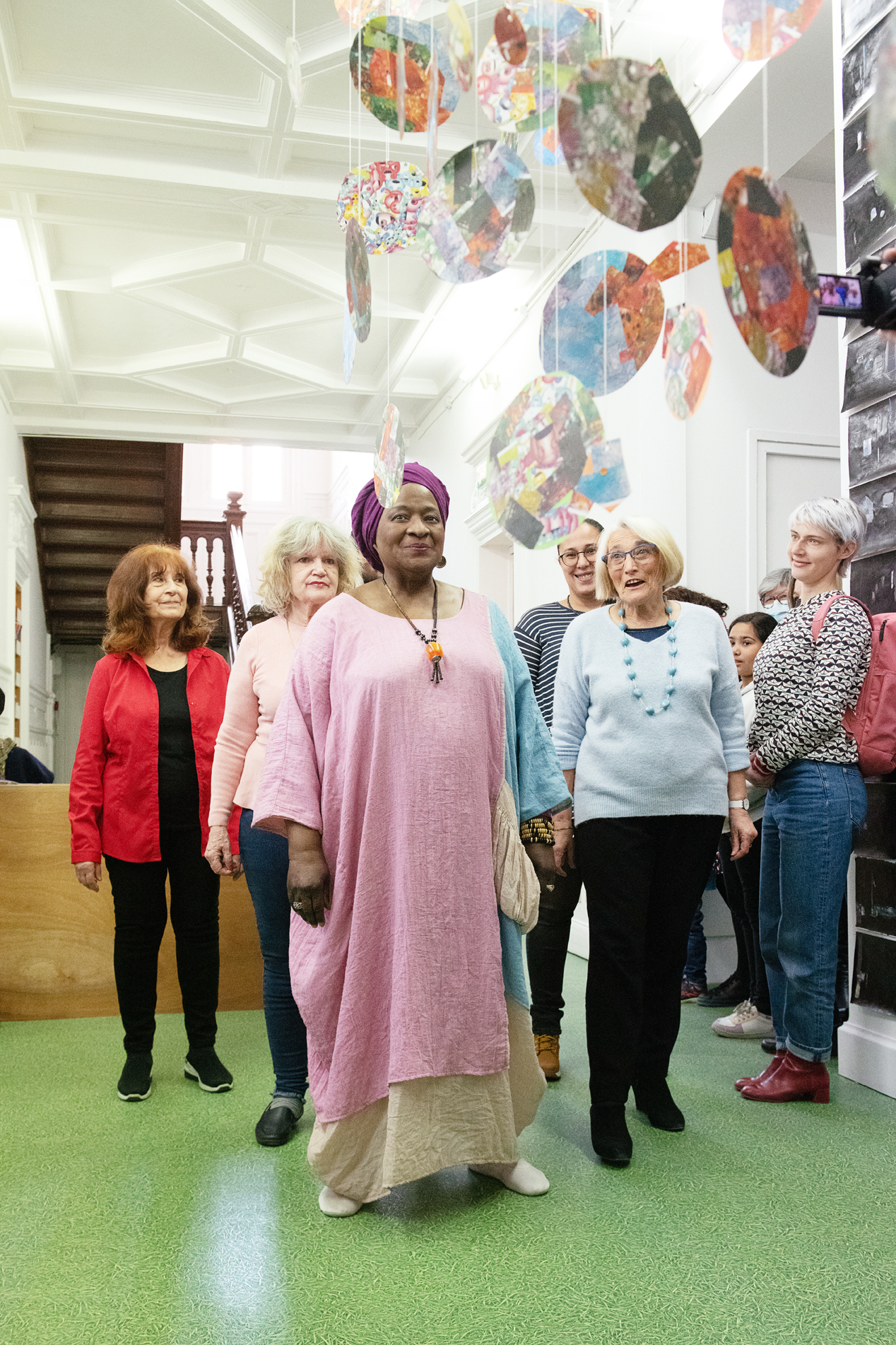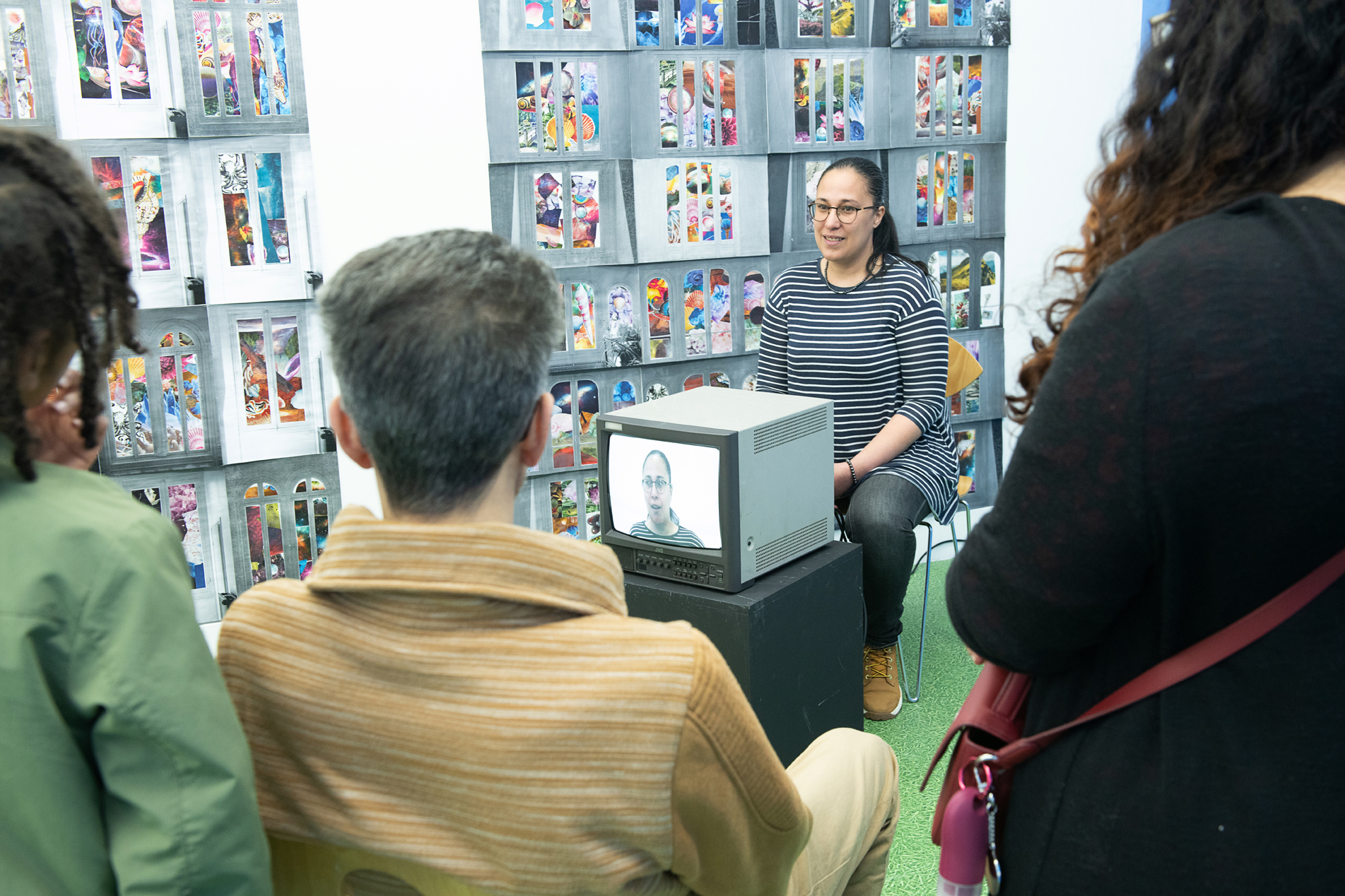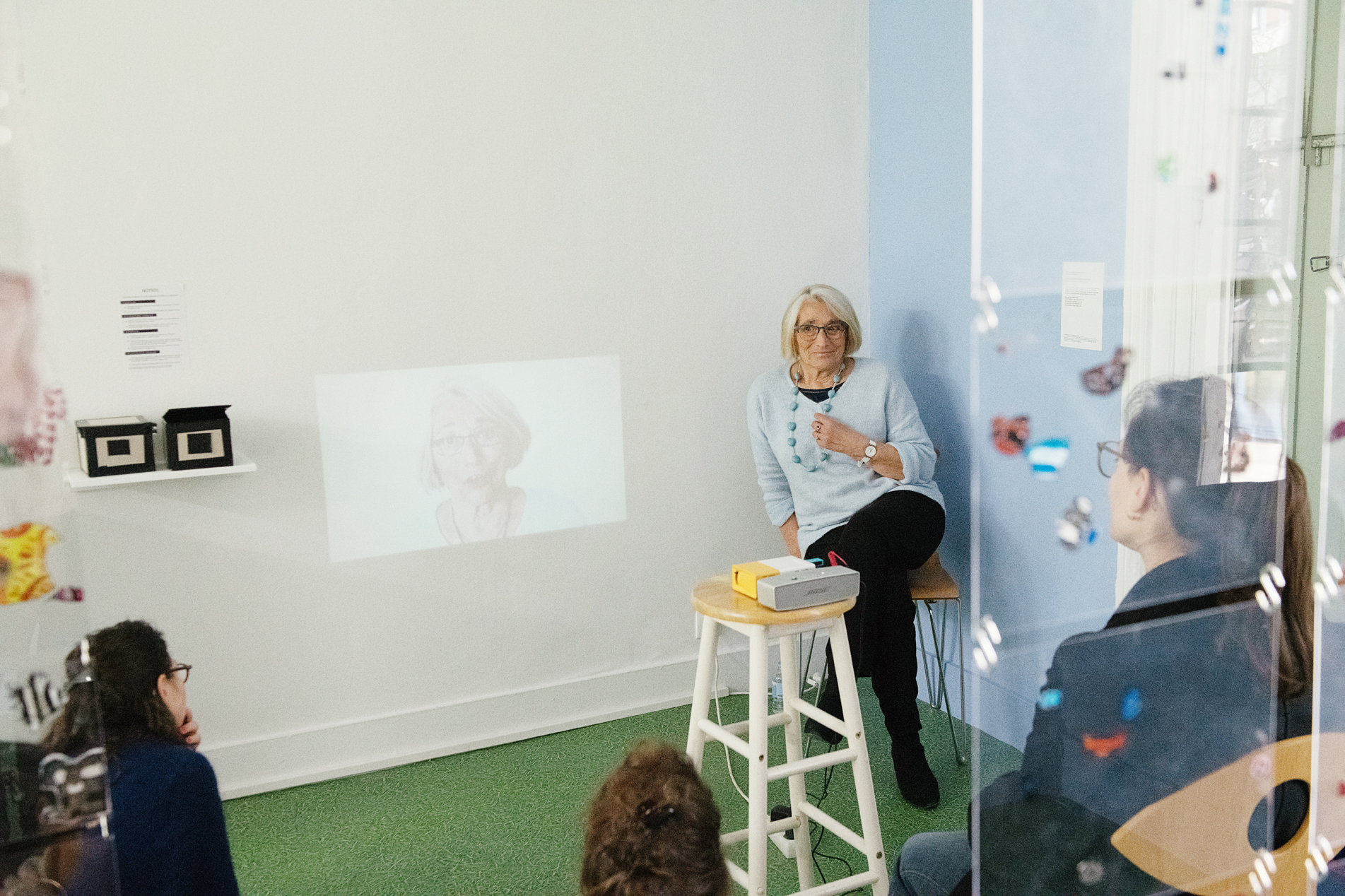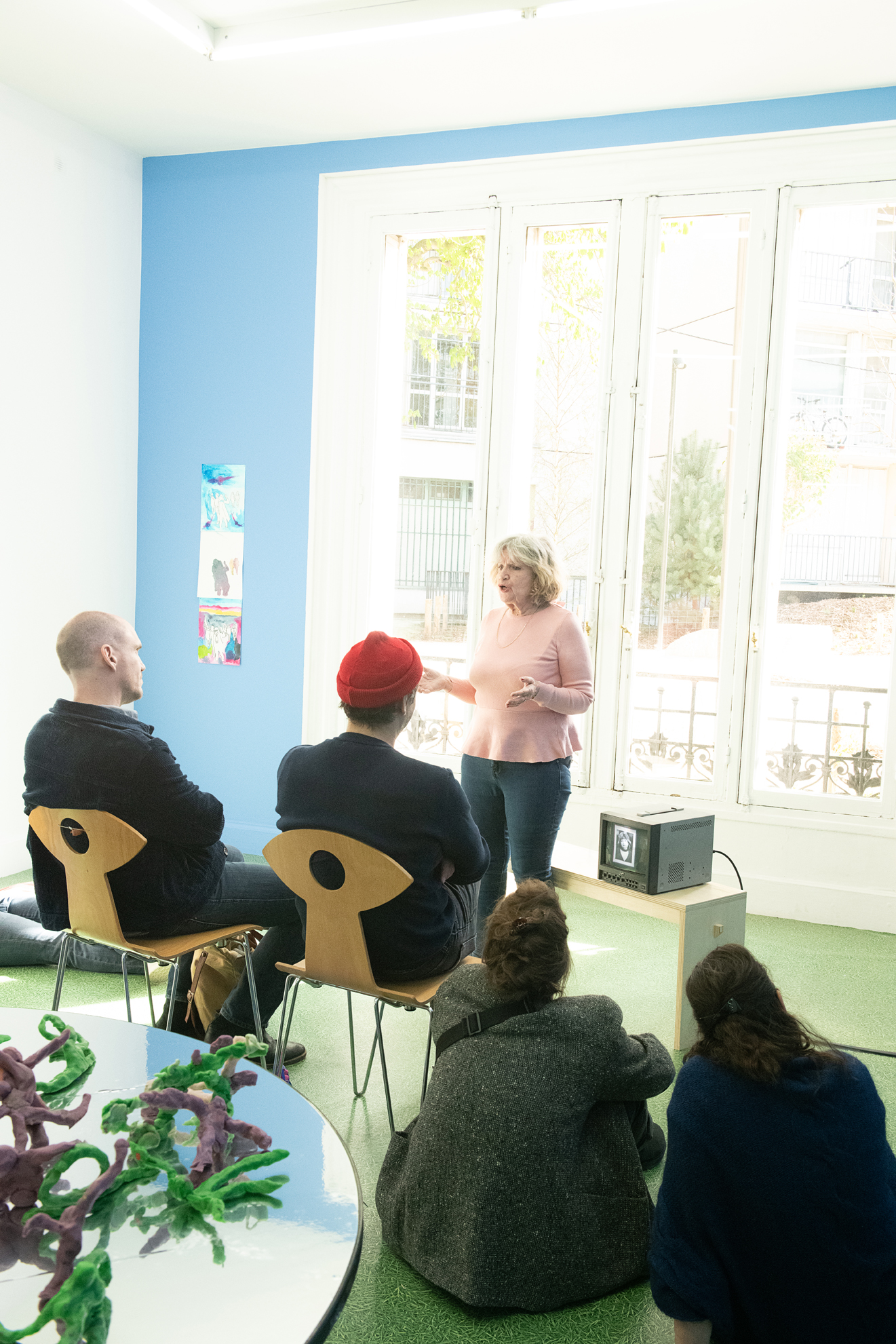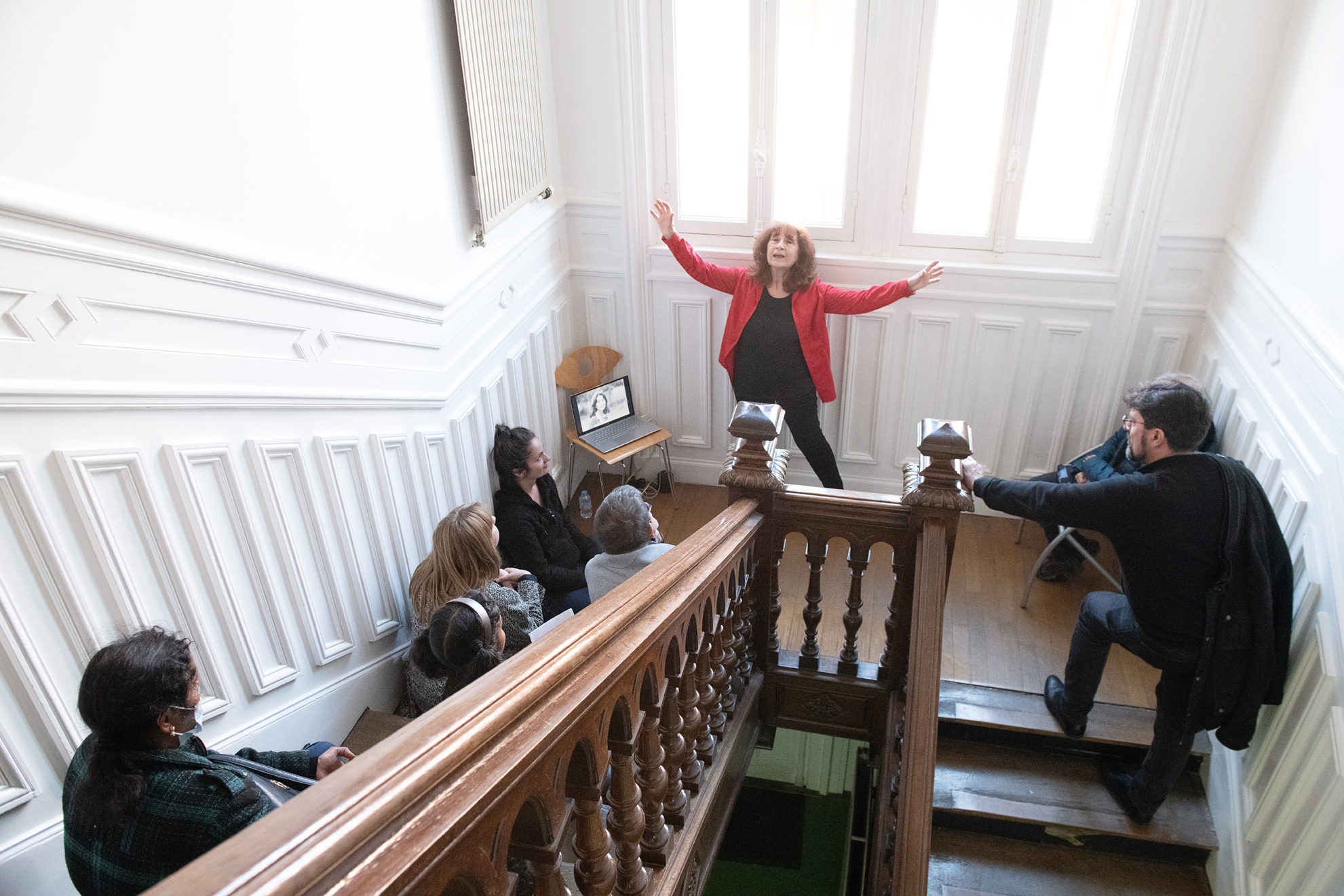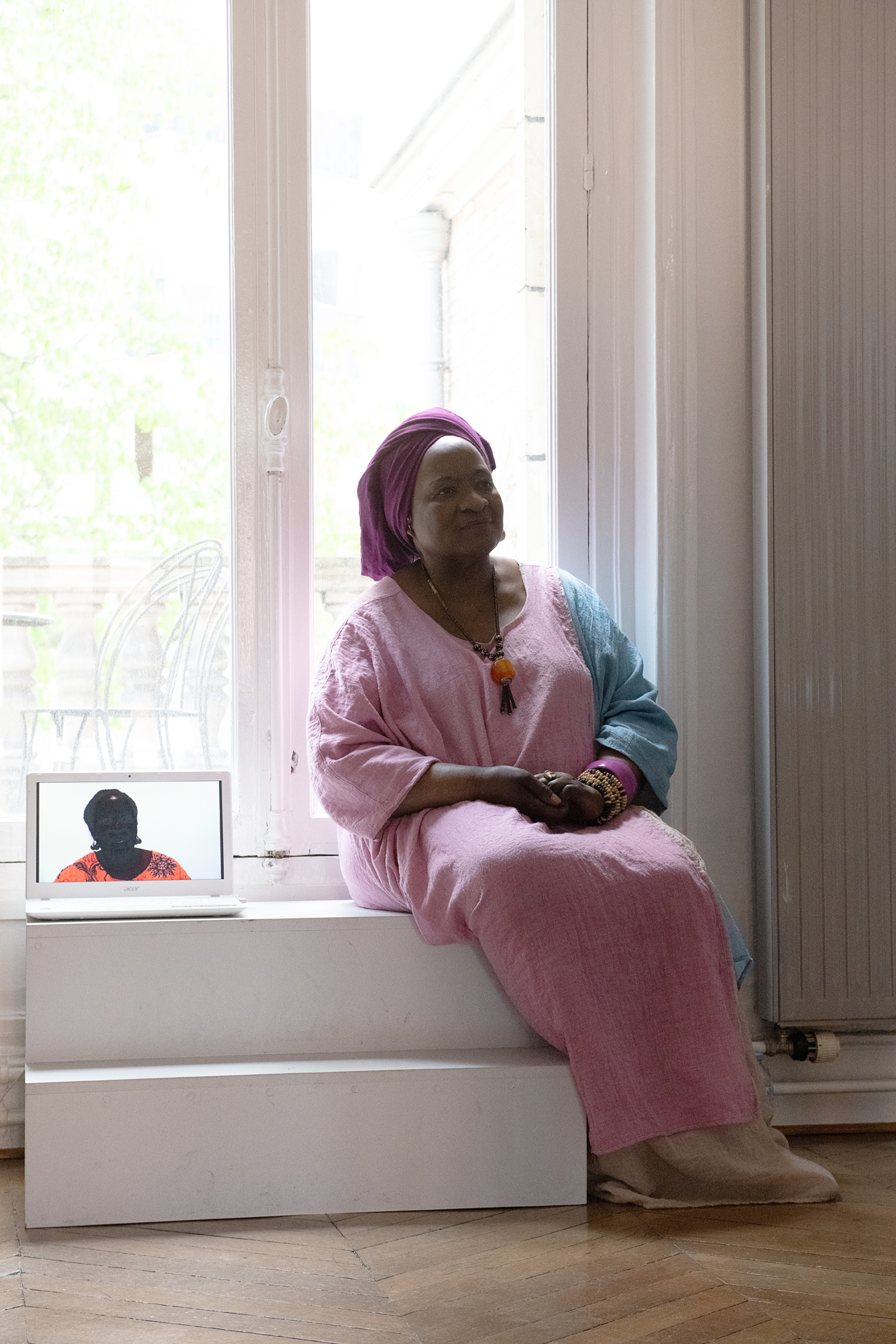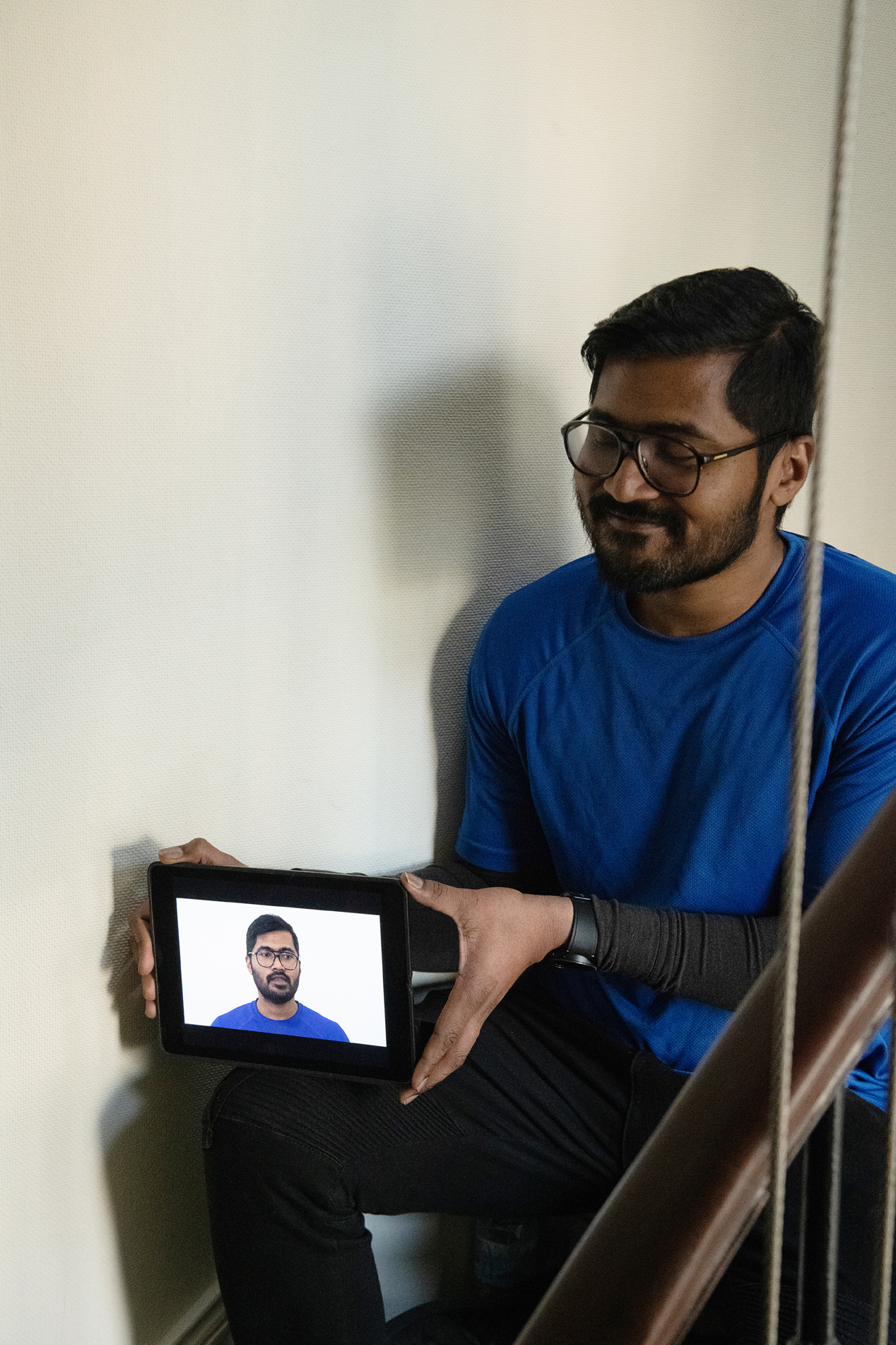 Photos © Gaëlle Astier-Perret
Gracias a la vida
Outdoor project with Compagnie Fictions collectives
15 Jan. — 10 Apr. 2022
In partnership with La Galerie, centre d'art contemporain de Noisy-le-Sec, the company Fictions collectives is inviting the inhabitants of the Petit Noisy/La Sablière district to create a collective performance that showcases a song that has affected their life. 
Twenty years ago, director and author Marie Mortier sang Vileta Parra's song Gracias a la vida while wearing a television. On the screen, she was seen explaining what the song meant to her, mixing two voices: thought and song. In 2022, at the age of forty, she decided to repeat the performance with the same images, now digitised, this time accompanied by people from Noisy-le-Sec.   
Workshops: from February to March, 2022
Through vocal and theatrical exercises, participants search for their song and how to sing it. At the same time, a video is shot, in which each person explain how the song makes them feel. The workshops are led by Julien Meunier (director and documentary filmmaker) and Sarah Rees (actor and director). 
Performance creation: 8 and 9 April, 2022
Presentation: 10 April, 2022, 2:30pm and 5pm
After rehearsing for two days, the participants will create a collective performance mixing video narratives and performing songs. The performance will be hosted at La Galerie, centre d'art contemporain de Noisy-le-Sec on 10 April 2022, as a preamble to the exhibition of outdoor projects and workshops "Épatez La Galerie !".

Conception: Marie Mortier
Artistic direction and staging: Sarah Rees
Direction: Julien Meunier
Production: Elise Dammarez
Project supported by ICF Habitat, the Commissariat général à l'égalité des territoires, DRAC Île-de-France — Ministère de la Culture, the Seine-Saint-Denis Departement and la Communauté d'agglomération Est Ensemble, as part of the Seine-Saint Denis's solidarity and ecological revitalisation plan. 
The company Fictions collectives
The company Fictions collectives, created in 2015, produces shows and laboratories, hybrid projects that are half social, half artistic, connected to a region. It is directed by Marie Mortier, performer, author and director. 
Call to participation
Would you like to take part in co-creating a work in Petit Noisy/La Sablière district? No experience is necessary, just your curiosity and motivation is enough.
Information and booking by mail: mediation@fictionscollectives.com
By phone: 06 19 92 98 47
Presentation of the project Saturday 15 January, 2022, 3pm
Salle Jean Renoir, school Jean Renoir
Workshops
– Thursday 10 February, 2022, from 6:30 to 9pm
– Thursday 17 February, 2022, from 6:30 to 9pm
– Saturday 19 February, 2022, from 2 to 6pm
– Thursday 10 March, 2022, from 6:30 to 9pm
– Thursday 17 March, 2022, from 6:30 to 9pm
– Saturday 19 March, 2022, from 2 to 6pm
– Thursday 24 March, 2022, from 6:30 to 9pm
– Saturday 26 March, 2022, from 2 to 6pm
Workshops take place at salle Jean Renoir, school Jean Renoir