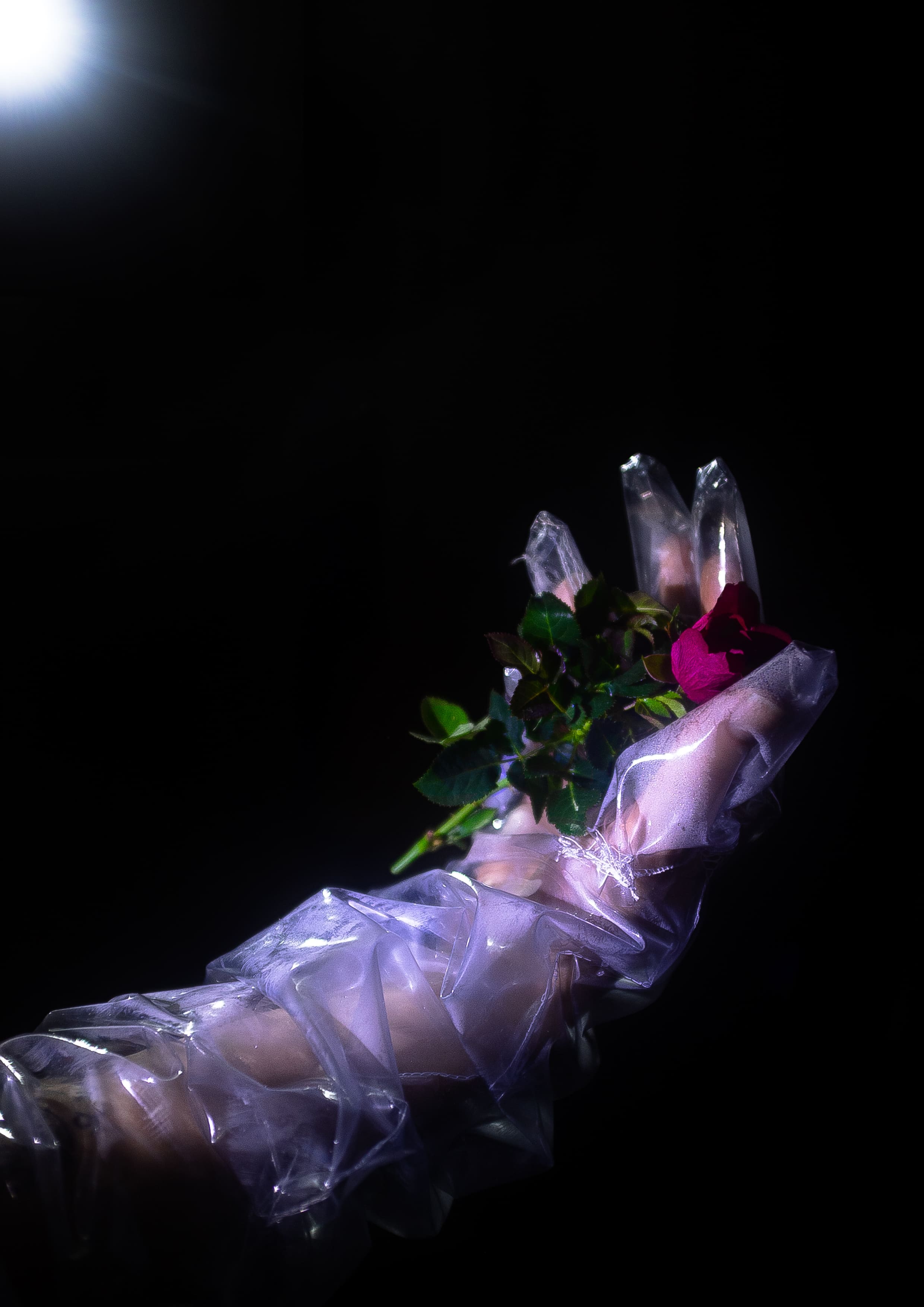 Chloé Riviera
PLASTIK PEOPLE / FRESH KIT, 2020
Vidéo HD, color, sound, 2'23''
Production as part of the project supporting the creation "Après", La Galerie, centre d'art contemporain de Noisy-le-Sec, TRAM Réseau art contemporain Paris / Île-de-France, 2020
Published in no. 532 of The Art Newspaper Daily, Friday 17 July, 2020
Courtesy of the artist
Project supporting the creation "Après"
Chloé Riviera's production
17 Jul. 2020
In a "totally packaged" world, where industries have taken advantage of the global health crisis to bring back plastic in force, Chloé Riviera imagines an "after" (après) where people, driven by fear of contact, would themselves be protected. The increasing pollution will impact nature: flowers could become valuable, rare, or fake and quantitative.  
Like a post-apocalyptic vision, Chloé Riviera evokes a dreamlike future inspired by the iconography of 1960s and '70s science-fiction cinema. In hindsight, these retro-futuristic films were predicting our present and certainly, our future. The artist thus questions awareness of the problem of the "after", which we can already answer through fiction.
Chloé Riviera
Chloé Riviera (born in 1990), lives and works in Paris.
Recent graduate of the Villa Arson (2019).
The "Après" project
"Après" is a project to support contemporary creation, initiated by the TRAM Réseau art contemporain Paris / Île-de-France: each of the 30 participating network members invite an artist or author to propose a piece around the idea of "after".  
The images and texts produced are published throughout July 2020 on the sites of each of the venues, on social networks and in the press.