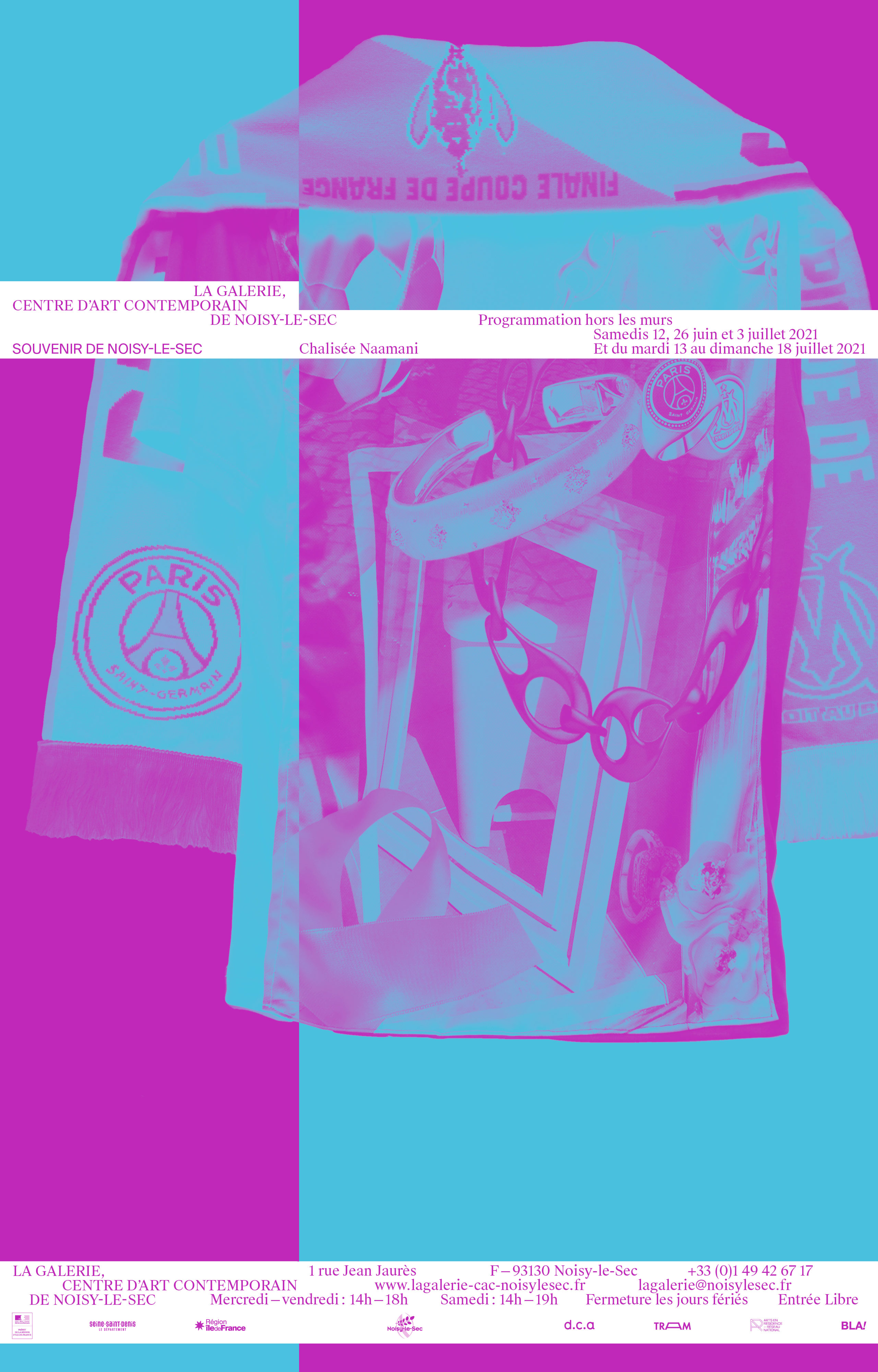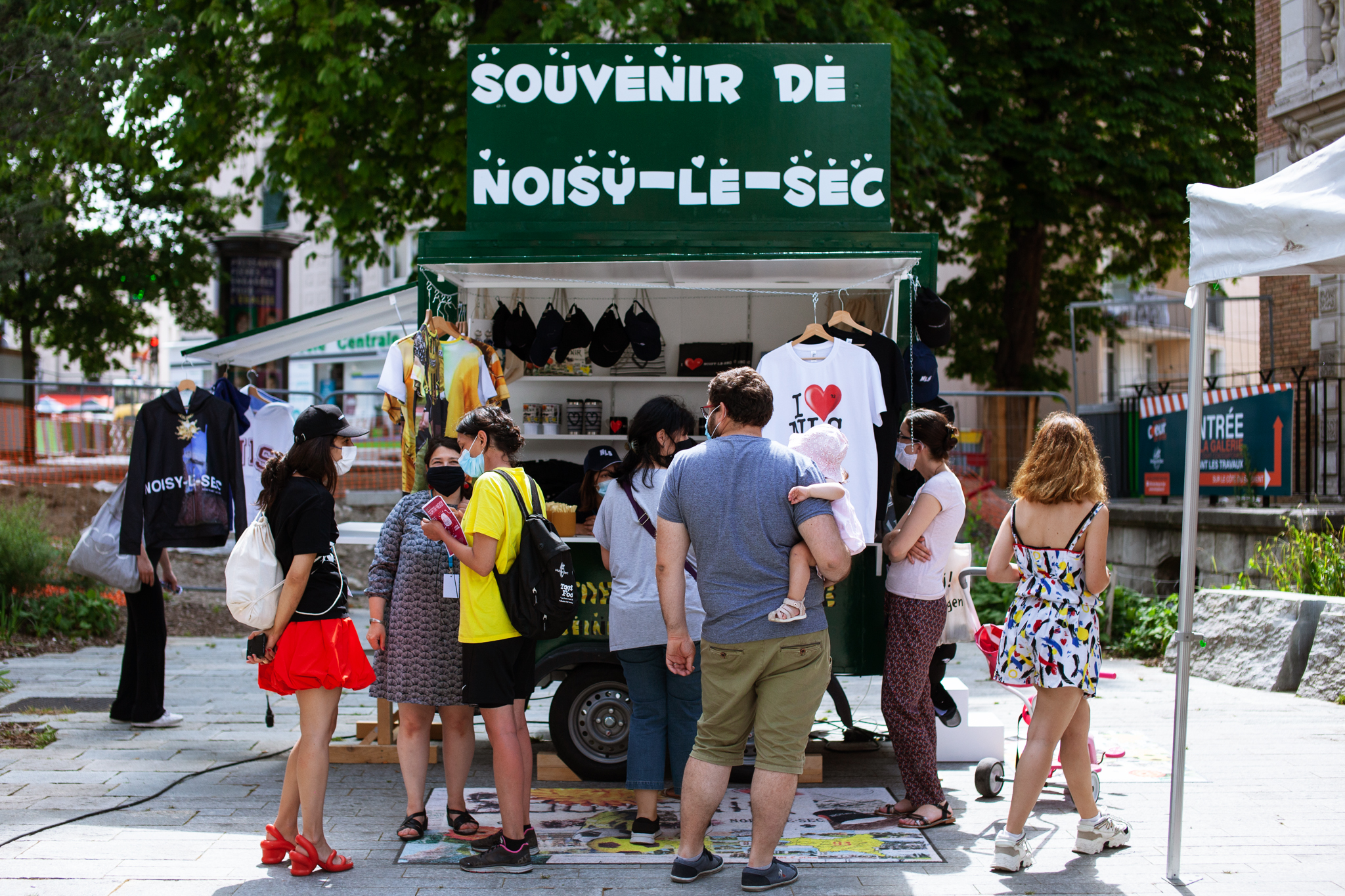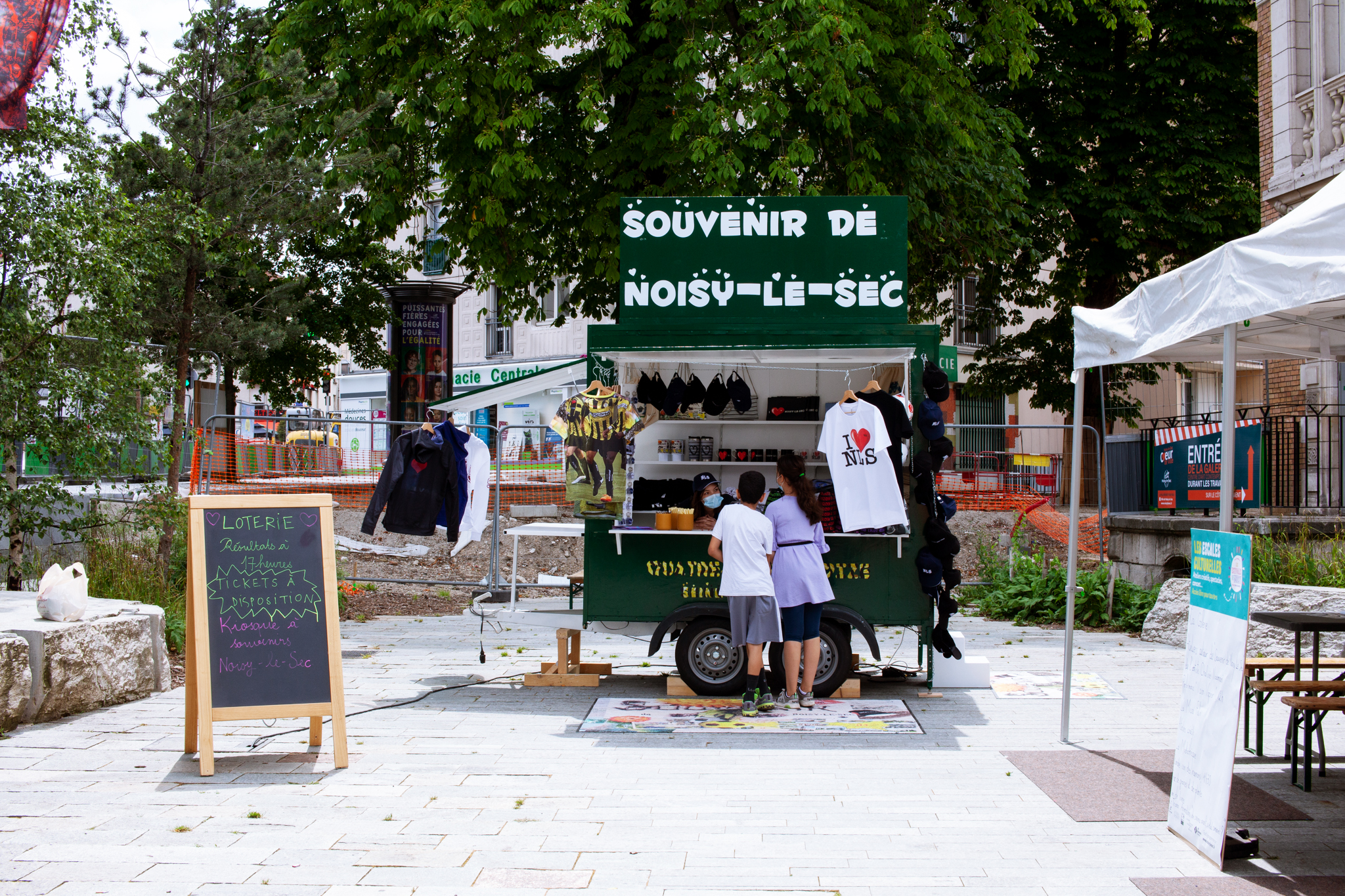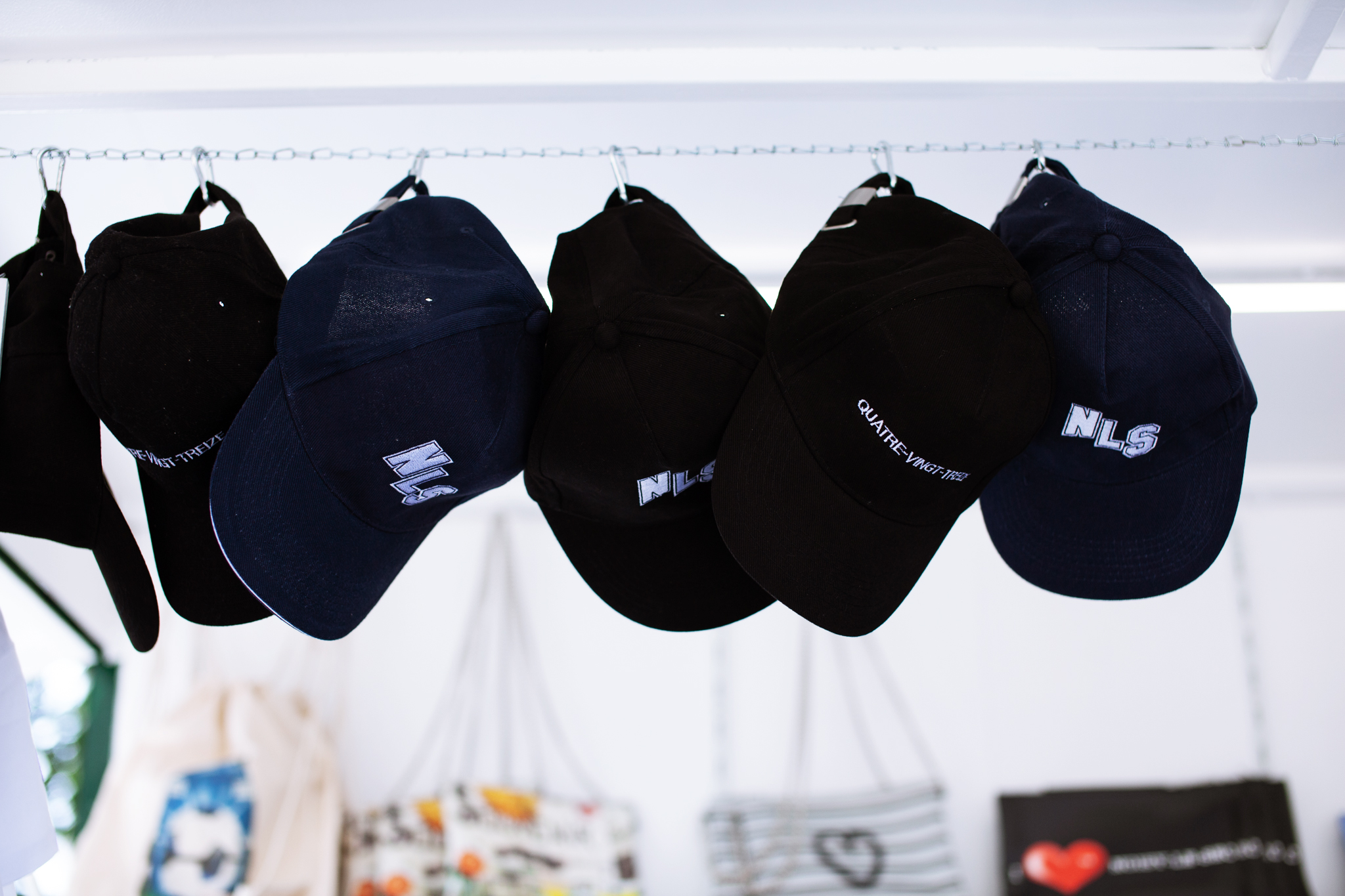 Chalisée Naamani
Souvenir de Noisy-le-Sec, 2021
Photos © Mathilde Delahaye
Souvenir de Noisy-le-Sec
Chalisée Naamani's outdoor project
12 Jun. — 18 Jul. 2021
Les Escales culturelles
Saturday 12 June 2021, esplanade Simone-Veil
Saturday 26 June 2021, place des Provinces
Saturday 3rd July 2021, esplanade du Londeau
11am – 6pm
Été du Canal, Noisy-le-Sec/Bondy
From Tuesday 13 to Sunday 18 July 2021
3pm – 7pm
La Galerie, centre d'art contemporain de Noisy-le-Sec has invited artist Chalisée Naamani to invest the streets of Noisy-le-Sec with a gift kiosk, as in tourist attractions. As part of city's "Escales culturelles" in June and Été du Canal in July, she opens her travelling store in Noisy-le-Sec disctricts and offers a set of products derived from Noisy-le-Sec.
Free workshops for all are organized everyday near the kiosk.
This project is supported by the Île-de-France Region Cultural Affairs Office (DRAC) – Ministry of Culture, as part of Été culturel 2021.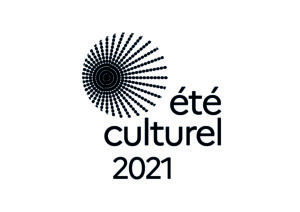 Workshops (6-12 years)
Saturdays 12, 26 June and 3 July 2021, 2:30pm – 4pm
Free workshops
With artist Céline Drouin Laroche, participants explore a number of visual techniques connected to Chalisée Naamani's project.
Lotteries
Saturdays 12, 26 June and 3 July 2021, 5pm
Sunday 18 July 2021, 5pm
Lotto results, Sunday 18 July 2021:
Winners who were absent will be contacted to collect their prize.
Prize 1: n° 59
Prize 2: n° 128
Prize 3:  n° 108
Prize 4: n° 40
Prize 5: n° 135
Prize 6: n° 130
Prize 7: n° 96
Prize 8: n° 12
Prize 9: n° 136
Prize 10: n° 100
Prize 11: n° 35
Prize 12: n° 36
Prize 13: n° 38
Prize 14: n° 44
Prize 15: n° 75
Prize 16: n° 7
Prize 17: n° 70
Prize 18: n° 19
Prize 19: n° 21
Prize 20: n° 58
Prize 21: n° 157
Prize 22: n° 33
Prize 23: n° 138
Prize 24: n° 9
Prize 25: n° 66
Prize 26: n° 126
Prize 27: n° 164
Prize 28: n° 15
Prize 29: n° 45
Prize 30: n° 47
Prize 31: n° 62
Prize 32: n° 83
Prize 33: n° 159
Prize 34: n° 24
Prize 35: n° 137
Prize 36: n° 115
Prize 37: n° 132
Prize 38: n° 11
Prize 39: n° 25
Prize 40: n° 71
Prize 41: n° 95
Prize 42: n° 23
Prize 43: n° 131
Prize 44: n° 29
Prize 45: n° 20
Prize 46: n° 161
Prize 47: n° 140
Prize 48: n° 5
Prize 49: n° 99
Prize 50: n° 109