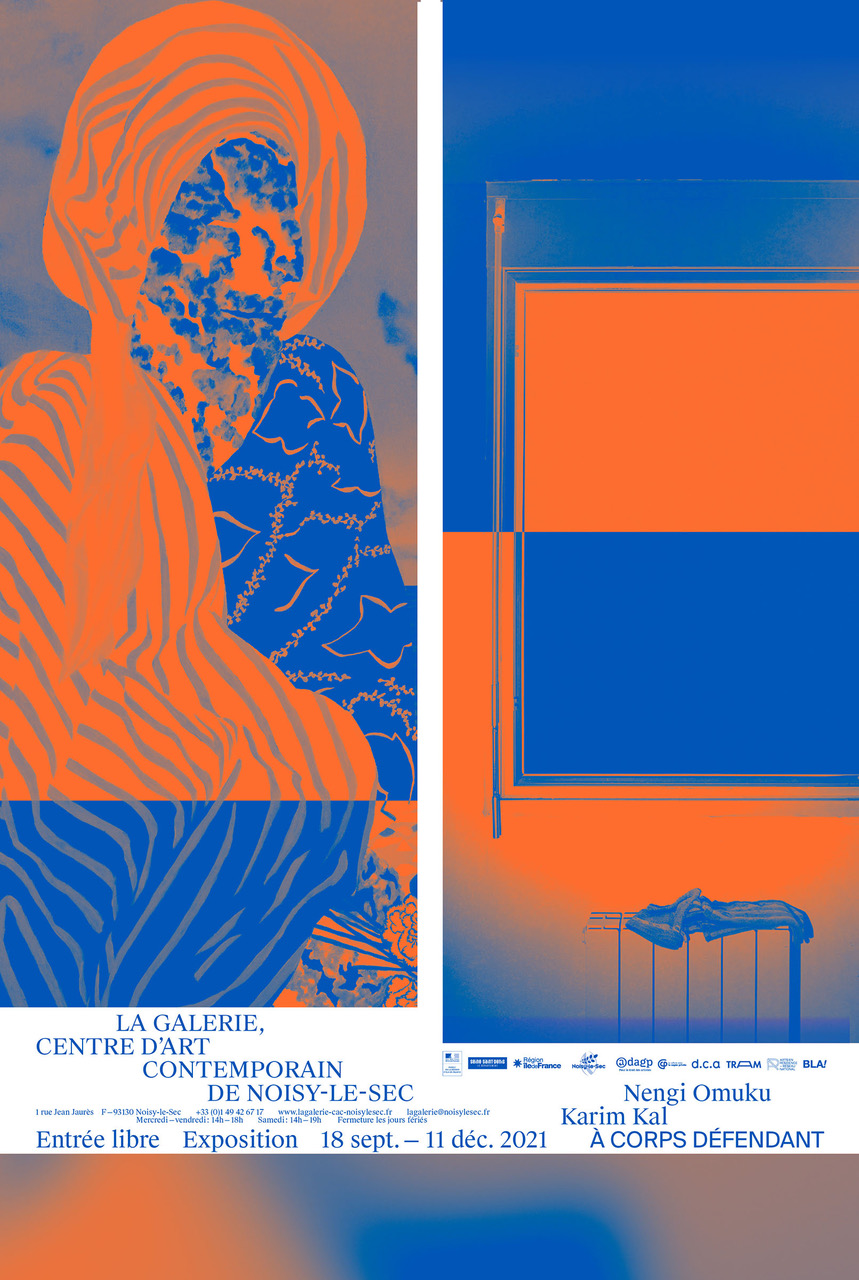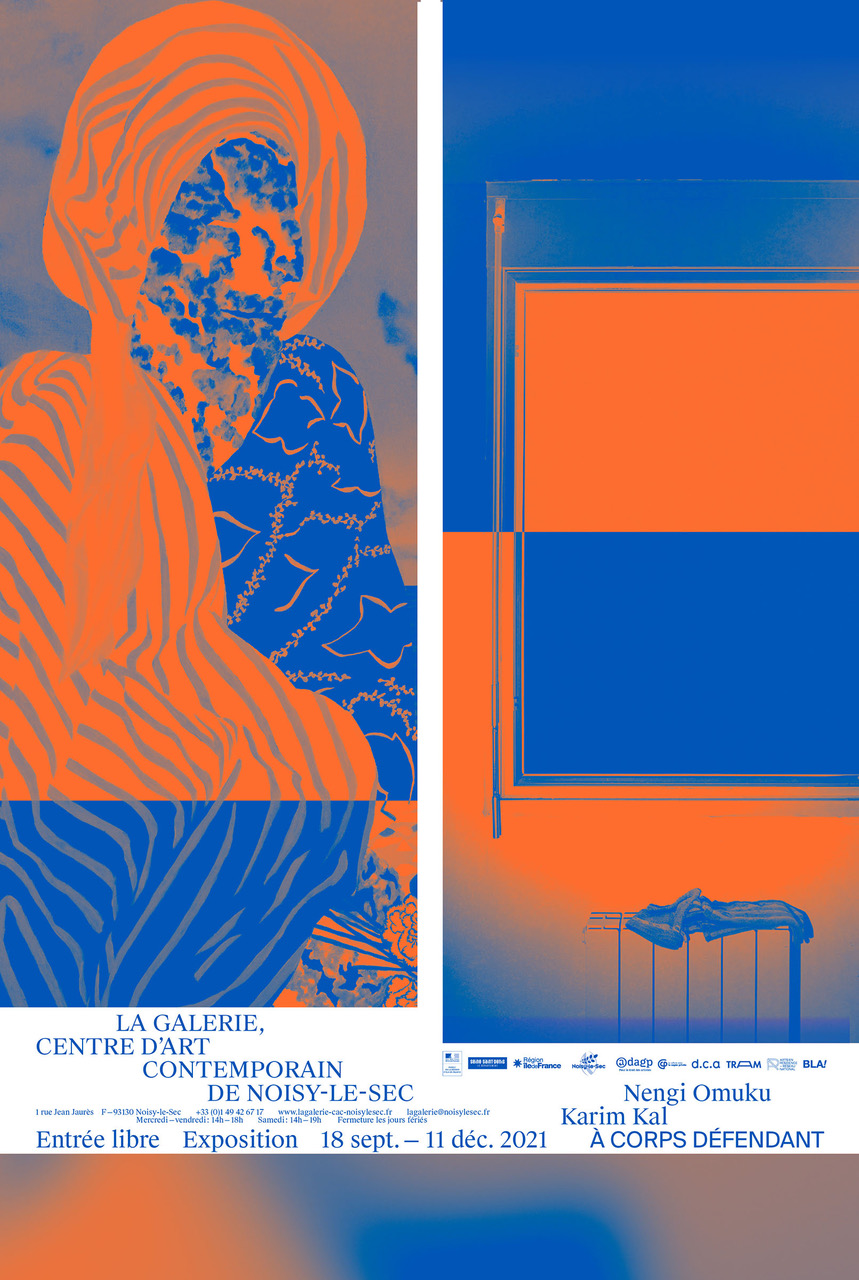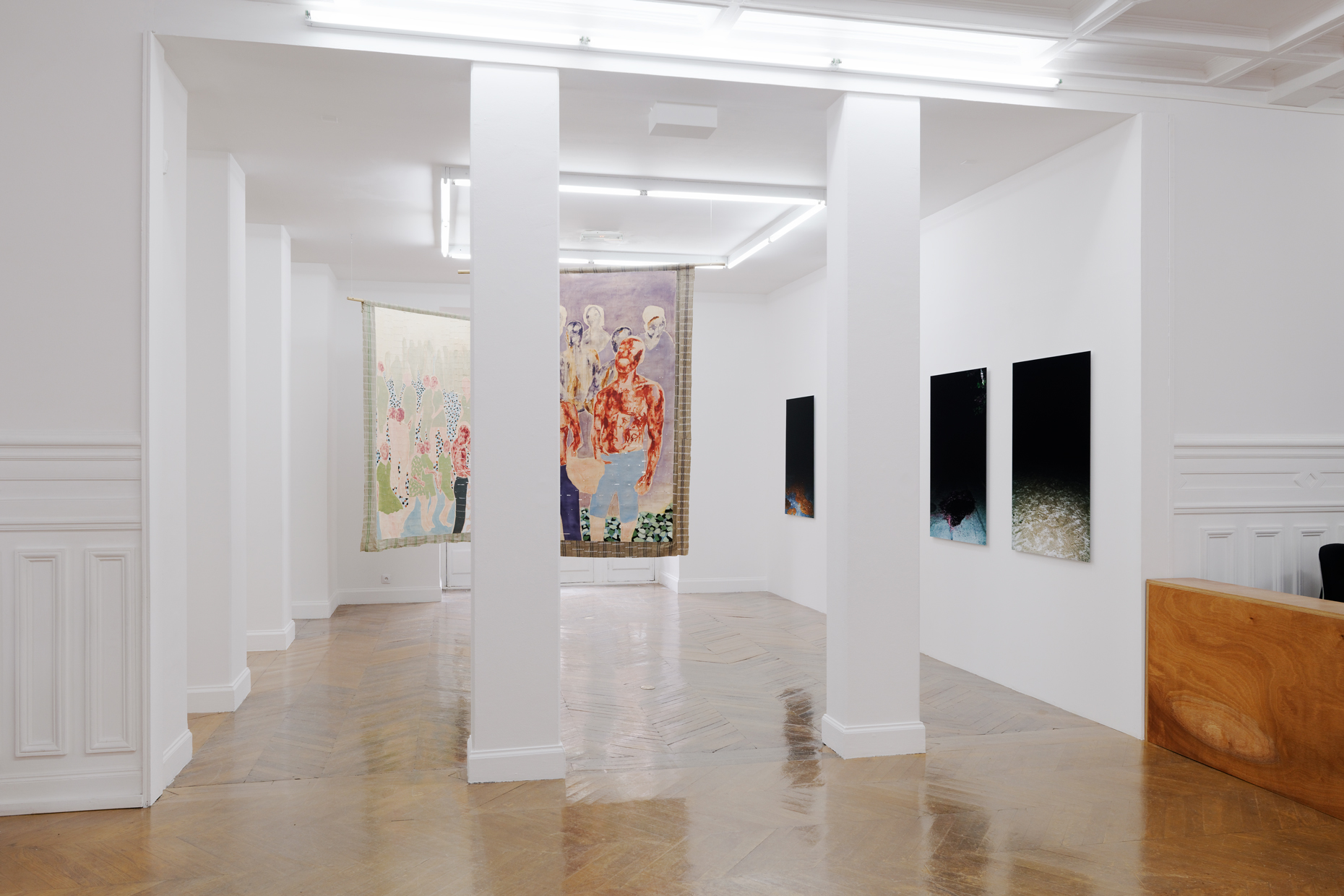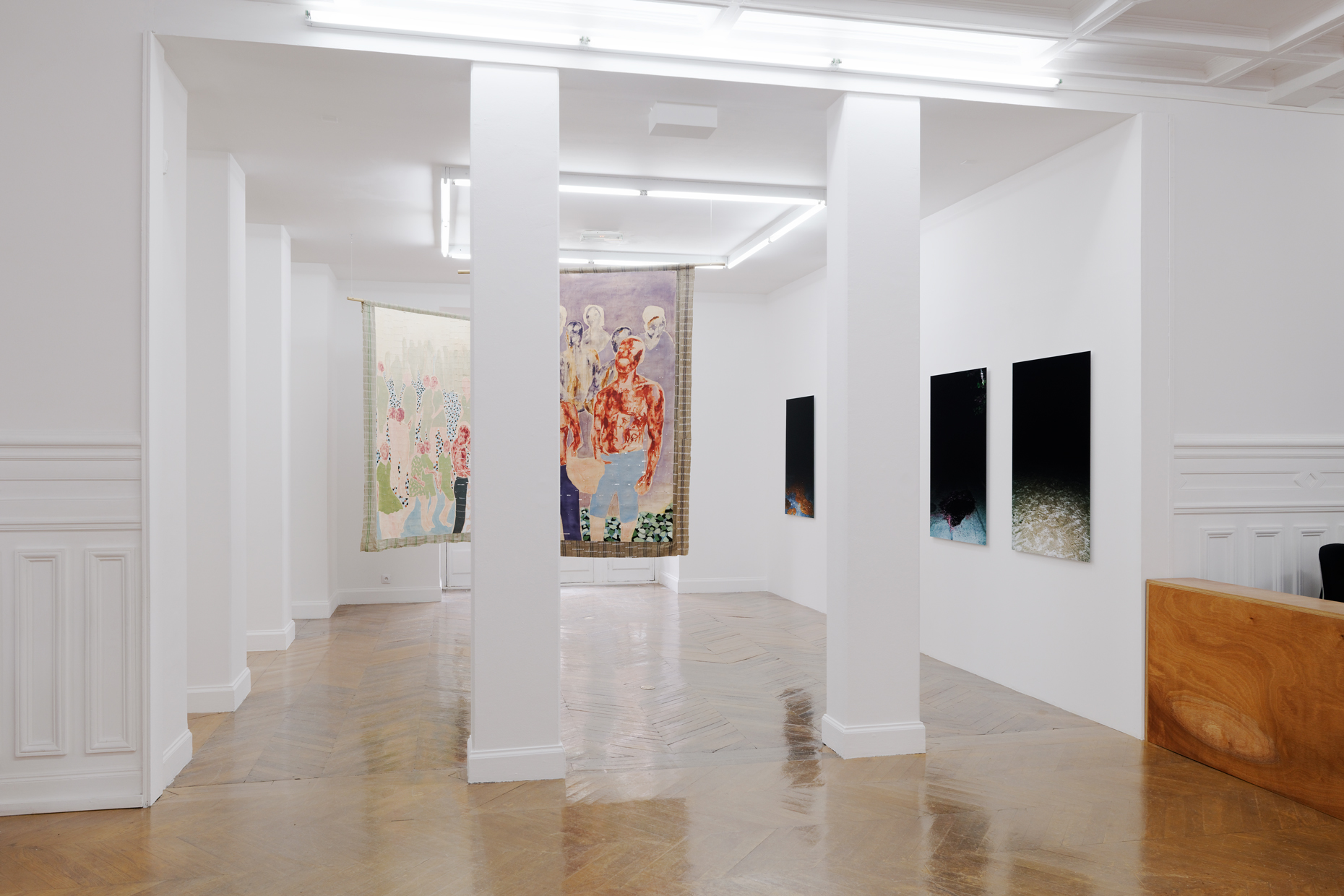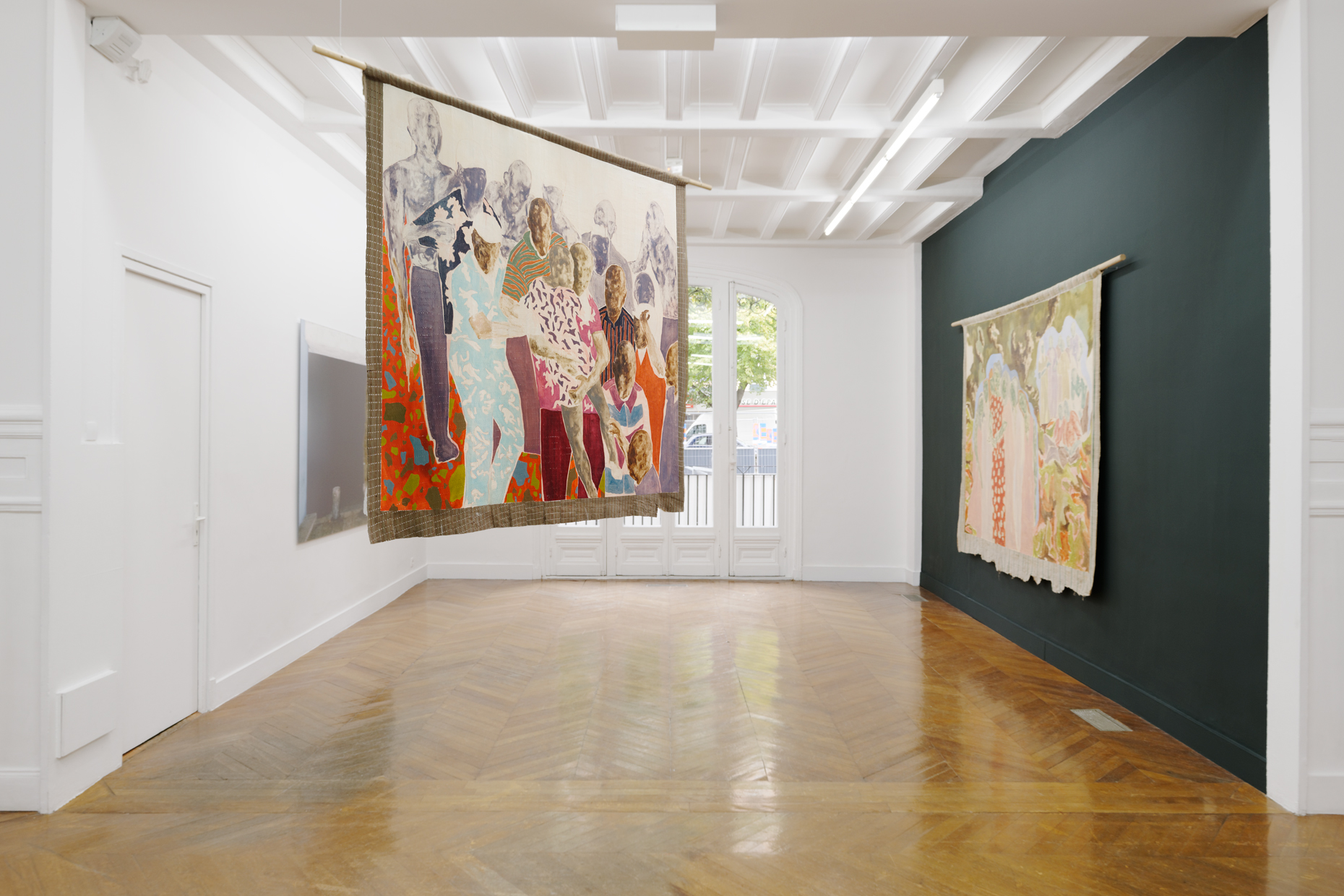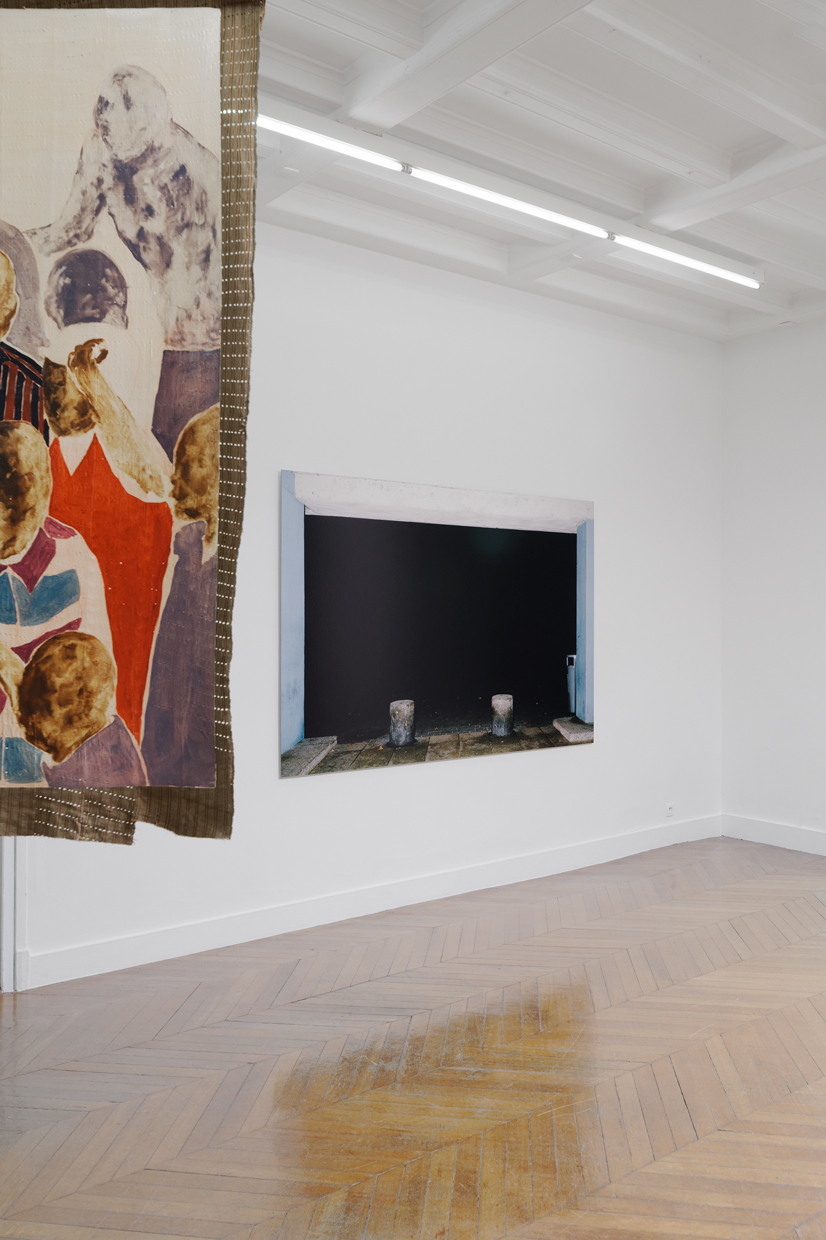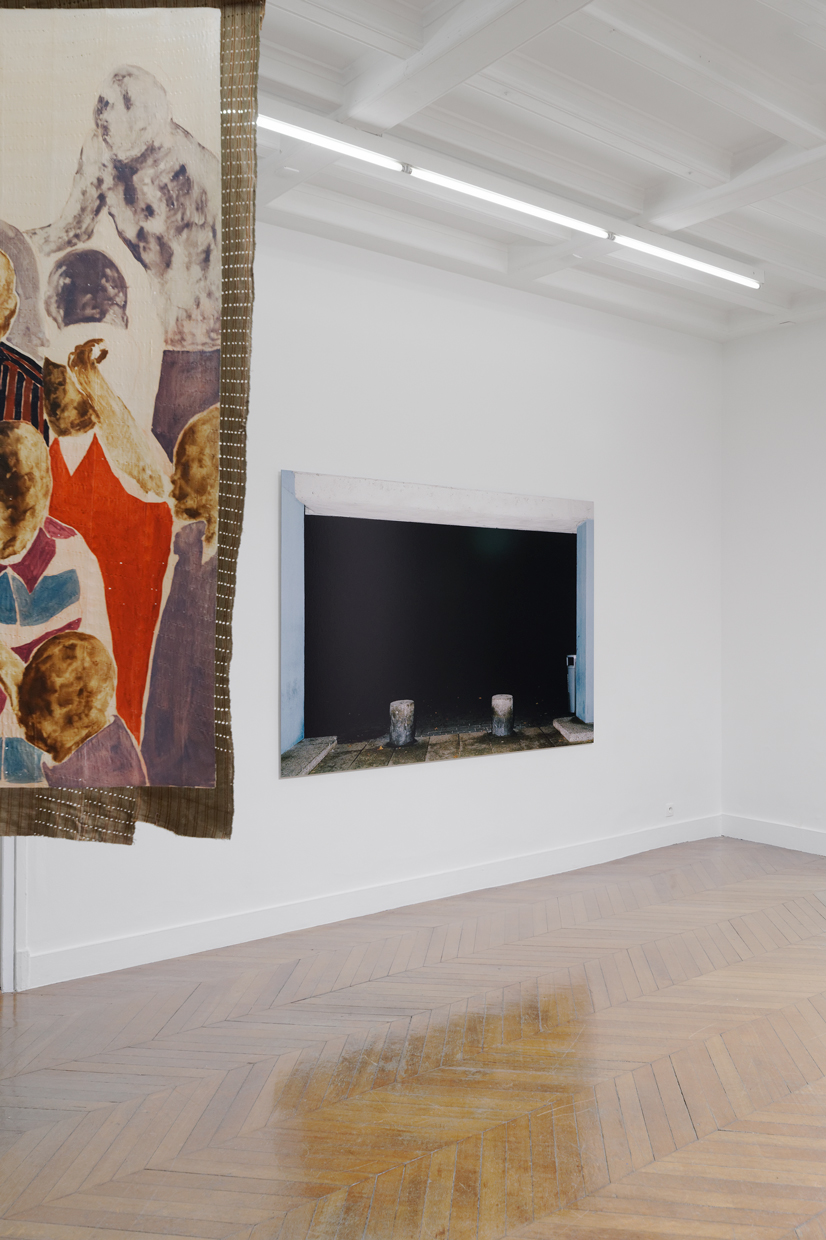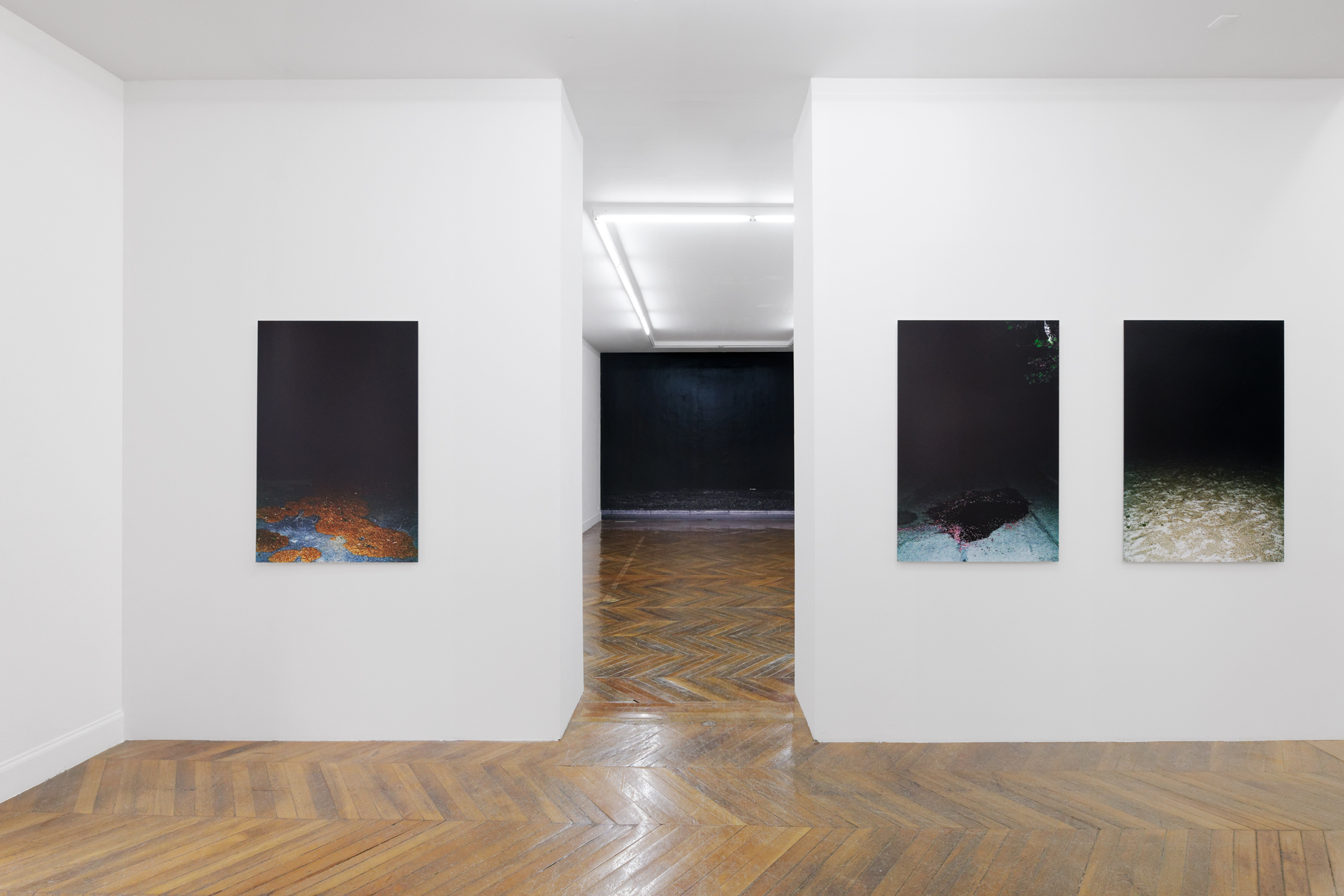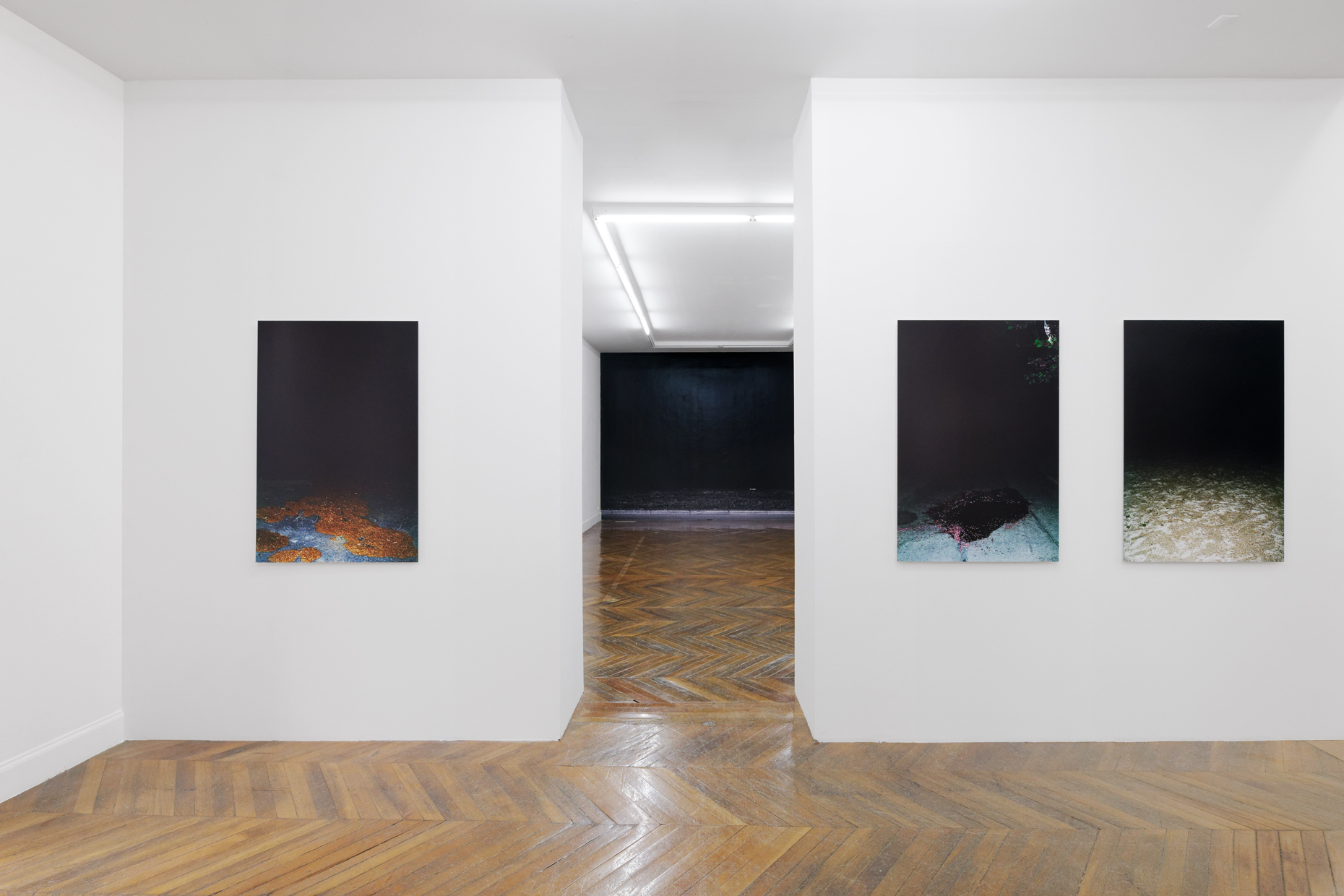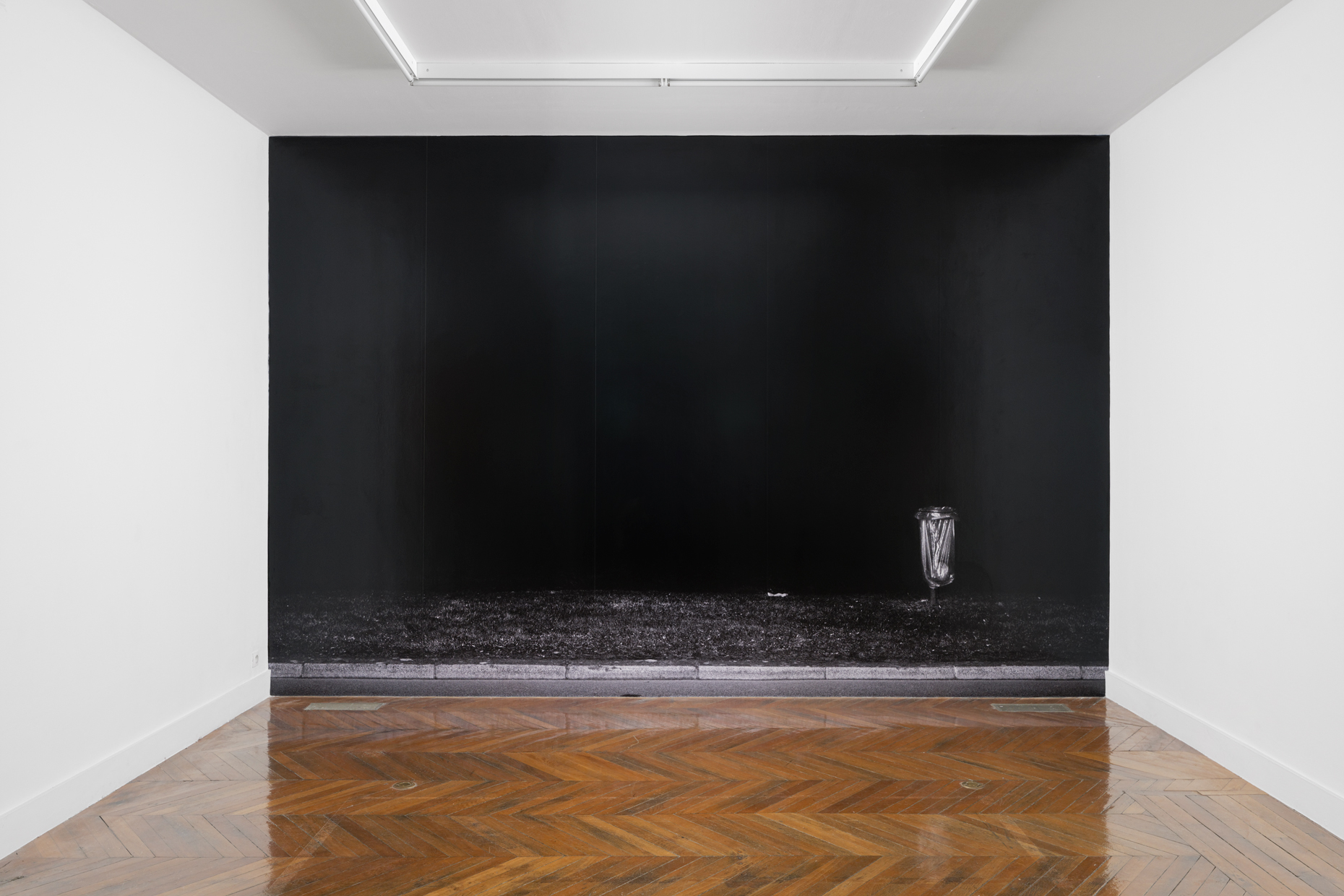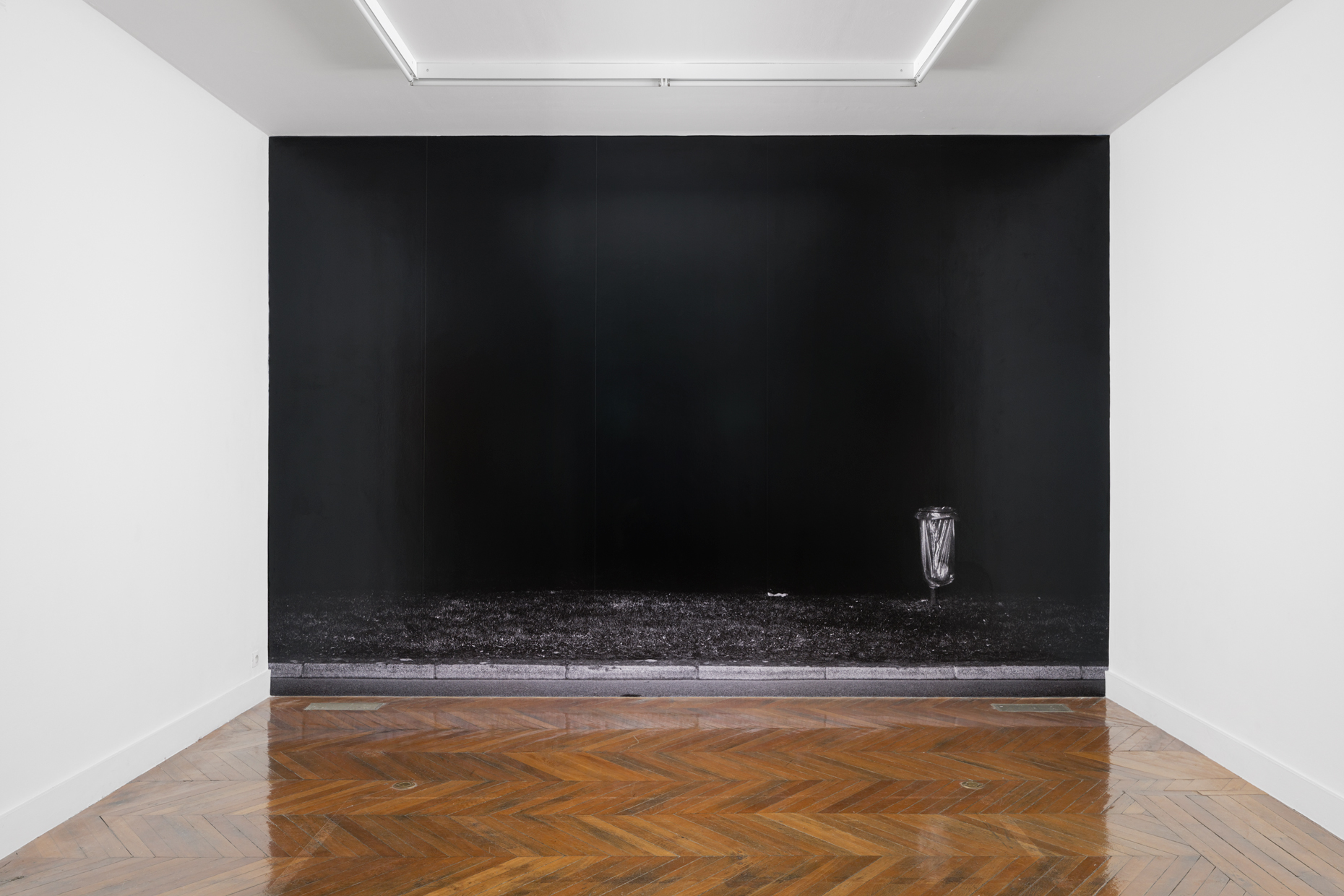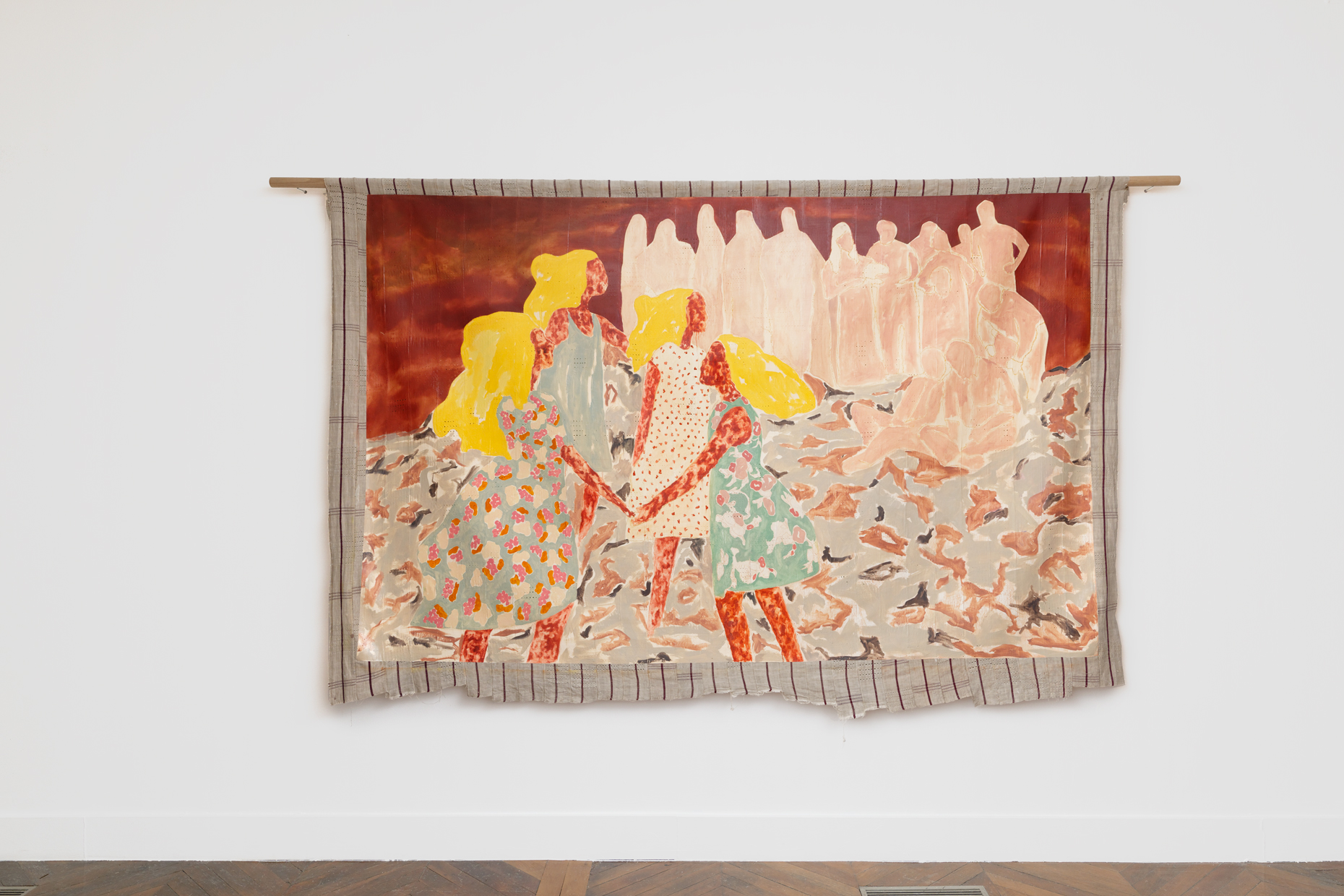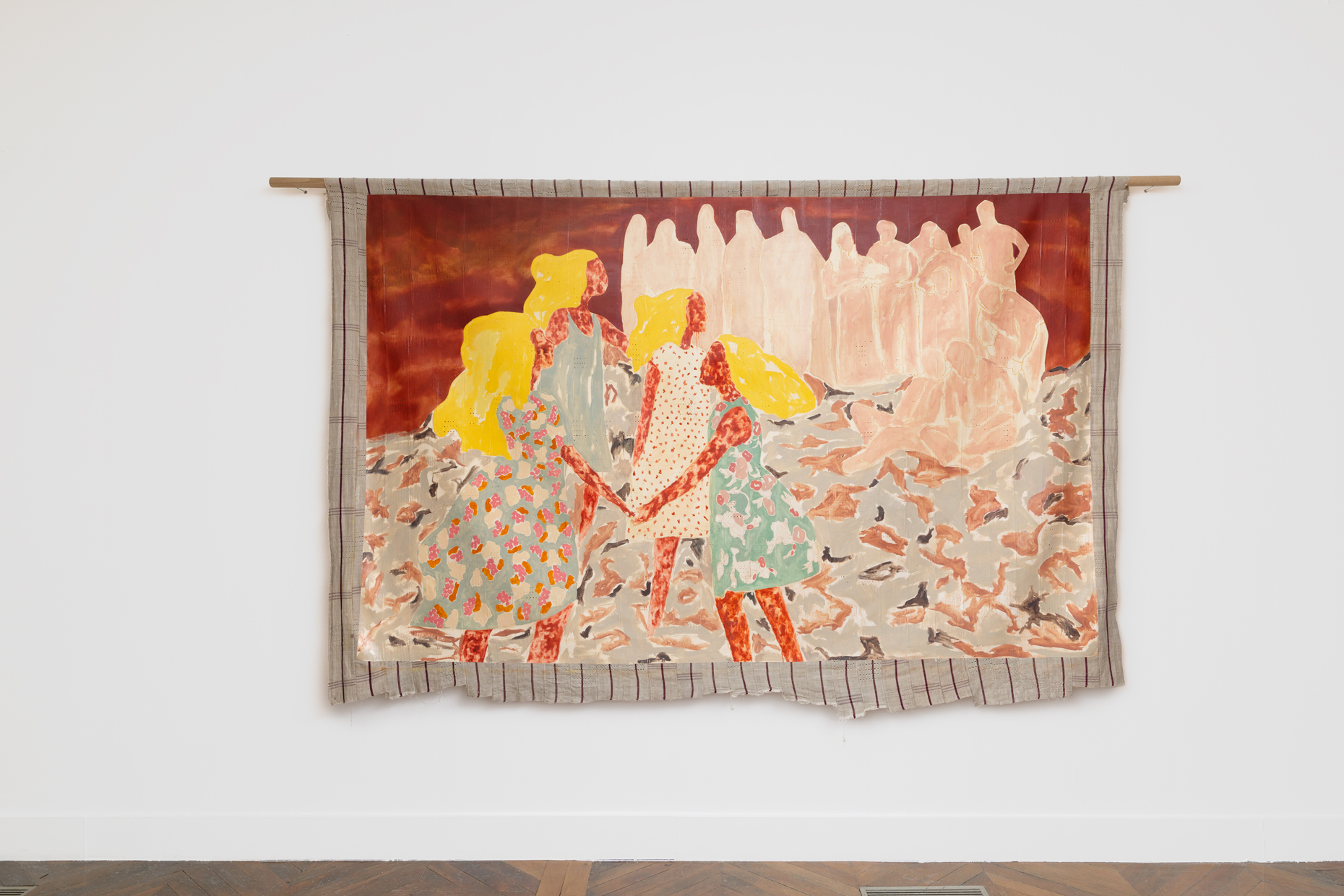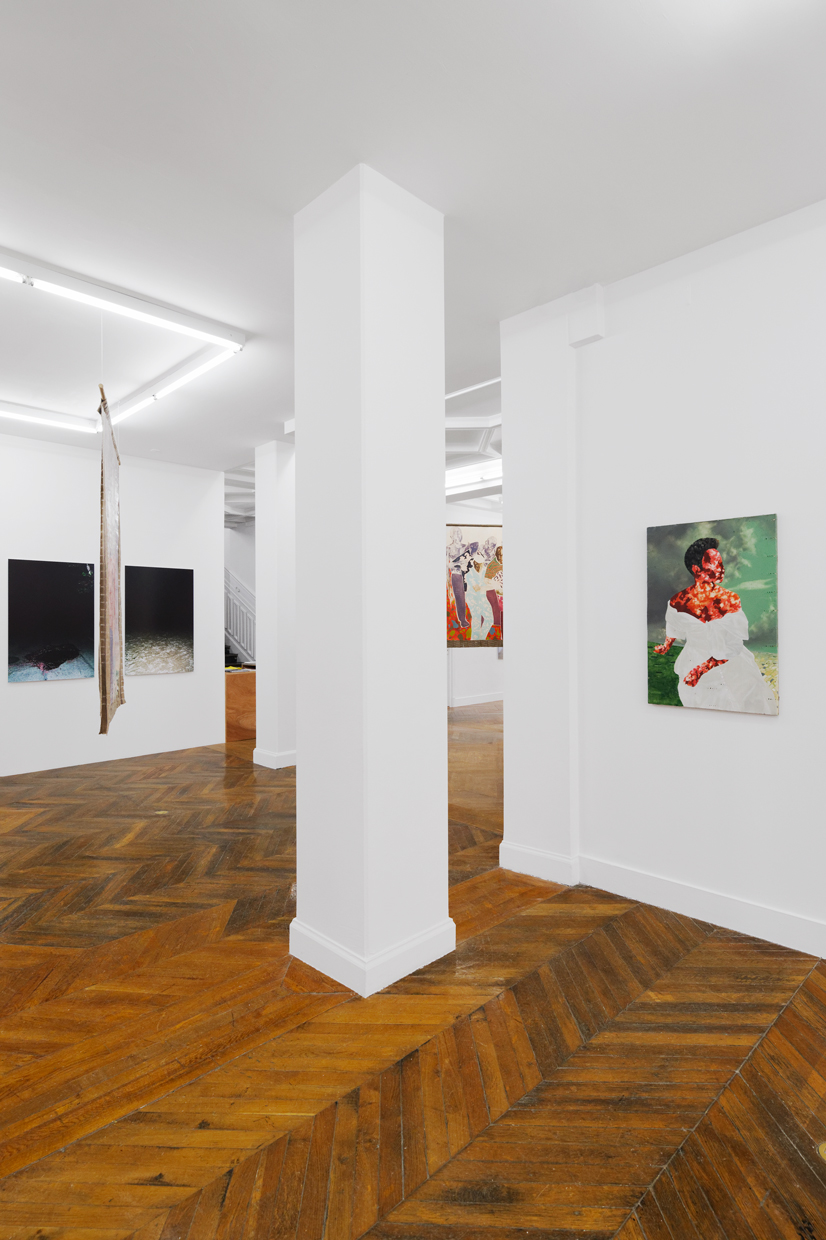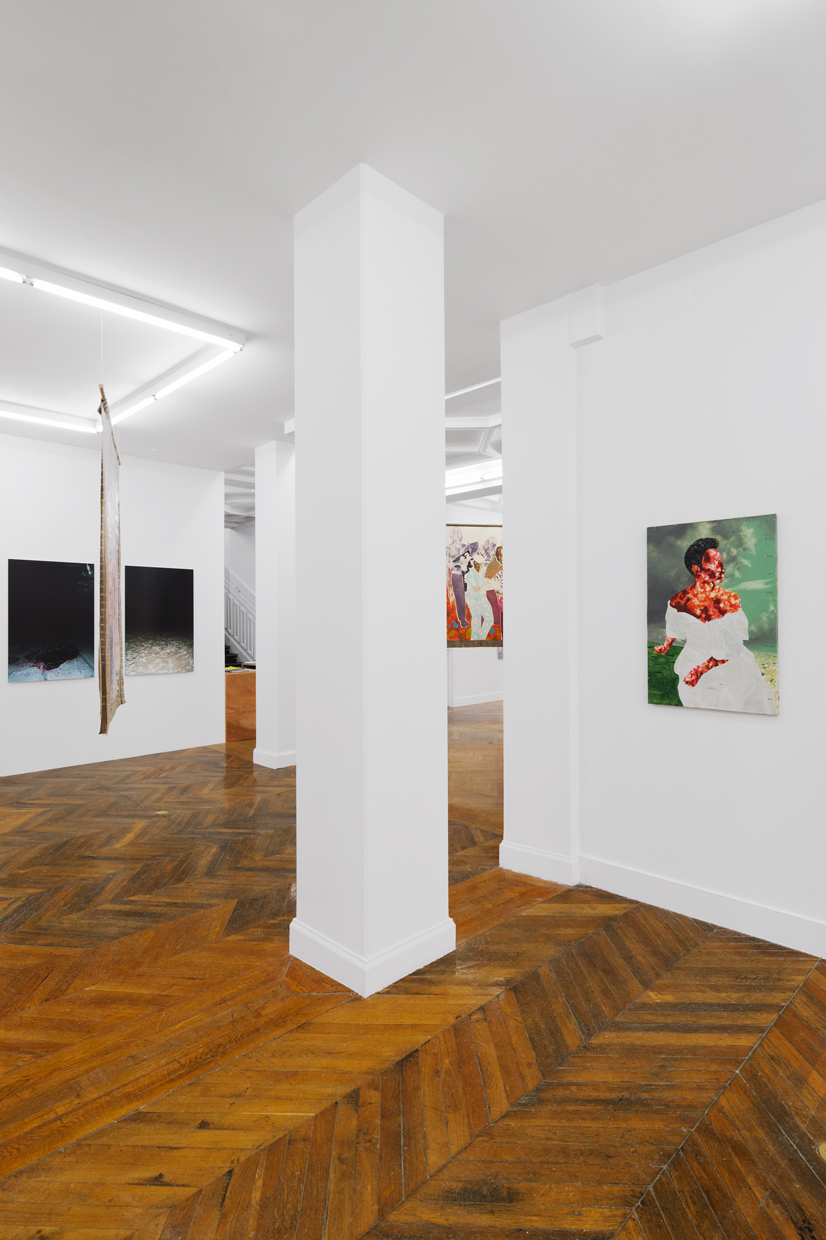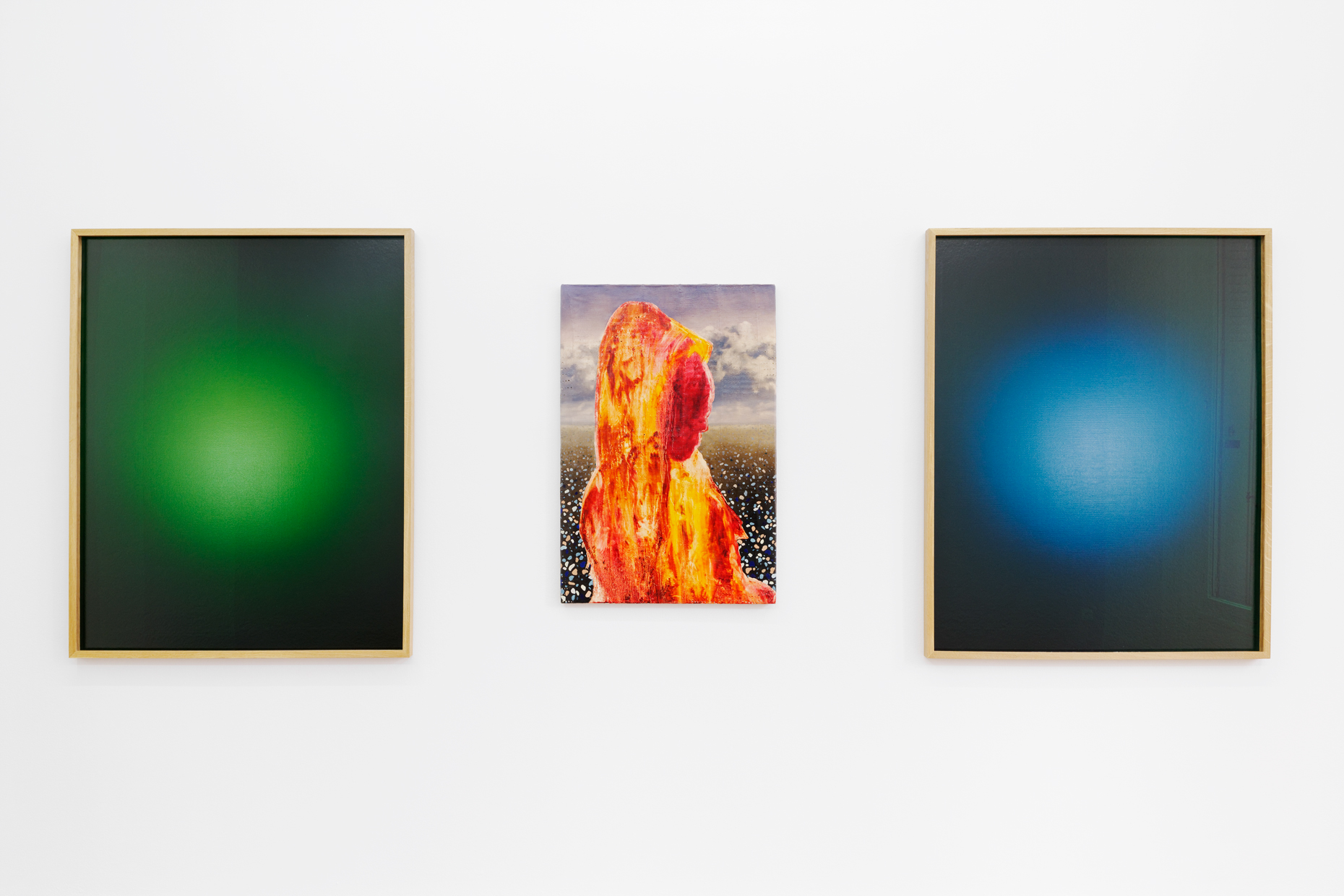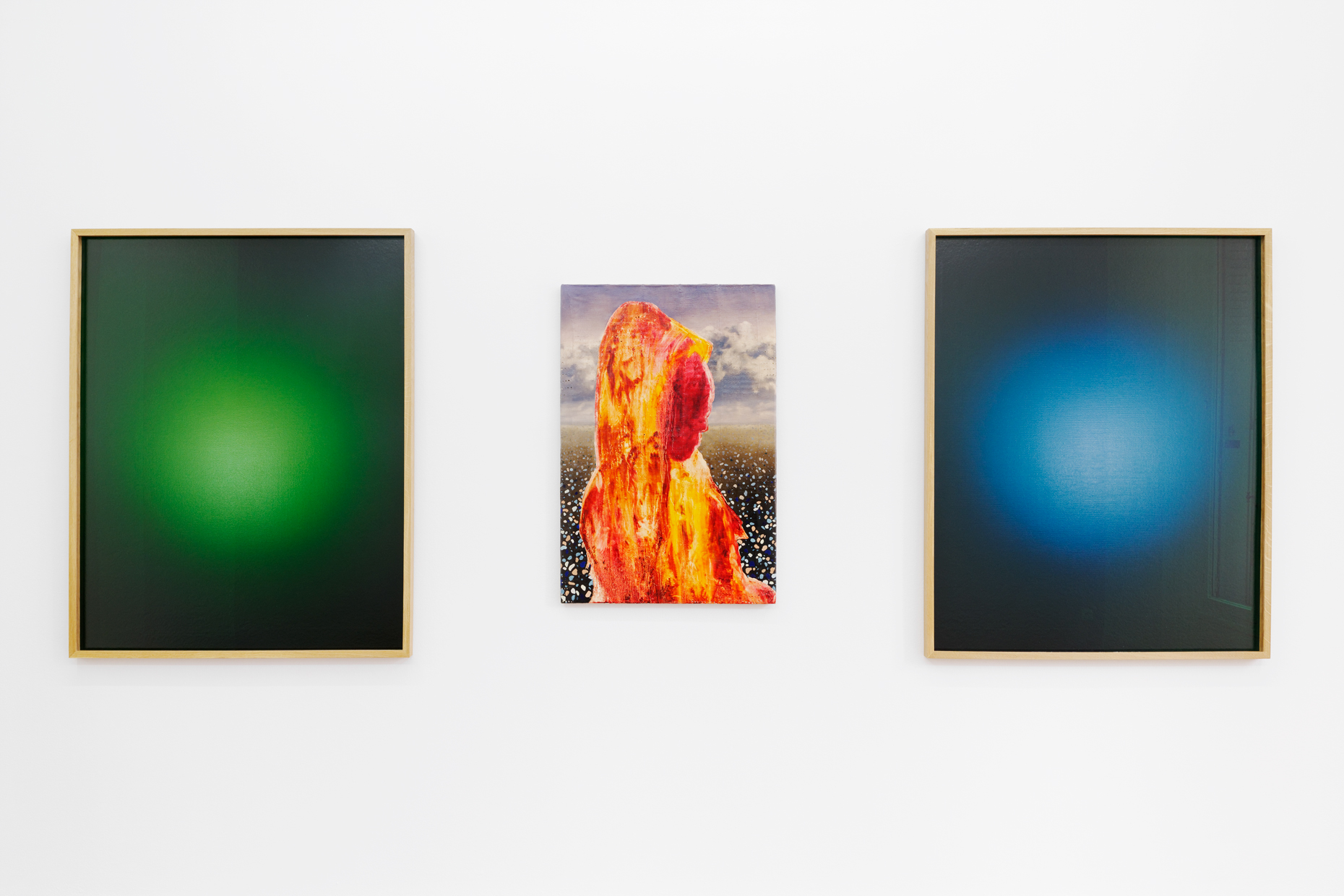 Exhibition views of À corps défendant, 2021
Photos © Aurélien Mole
À corps défendant
Karim Kal and Nengi Omuku's exhibition
18 Sept. — 11 Dec. 2021
Curating

:

Marc Bembekoff
Opening

:

17 Sept. 2021
This exhibition elicits interaction between the work and explorations of two artists who do not know each other, but whose fields of interest can set up mutual echoes. In this case, the colourfully crowded canvases of Nengi Omuku (born in 1987, lives and works in Lagos) responding to the disembodied, quasi-abstract photographic images of Karim Kal (born in 1977, lives and works in Lyon and Algiers). Both question the way bodies strive to get free of normative frameworks, whether social, architectural or political.
Influenced by a certain politics of the body and the complexities attaching to identity and difference, Nengi Omuku observes human beings positioning themselves and adapting to each other in space. Reacting to the recent lockdown restrictions, her latest paintings reflect her interest in the collective and in community life. Painted on sanyan, a traditional Nigerian cloth, her colourful portraits, set against dreamlike landscapes, seem to slide from anthropomorphic forms to vividly coloured surfaces, revealing in the process issues of gender, race and cultural heritage.
        In its detachment from the lyricism of much of the documentary photography tradition, Karim Kal's work is fuelled more by art history references – abstraction or minimalism, for example. Eminently political and poetic, his approach reflects a form of spatial coercion induced by a supposed structural-social ergonomics. The large areas of flat monochrome Karim Kal favours in his images are part of a deep-rooted critique of the dominant influence of architecture on our habits, in a built environment he considers a cultural and ideological marker. With his nocturnal urban landscapes, he draws the social and political outlines of these environments, as if framing black screens for the projection of countless stories.
This exhibition is supported by the ADAGP and the Copie privée.