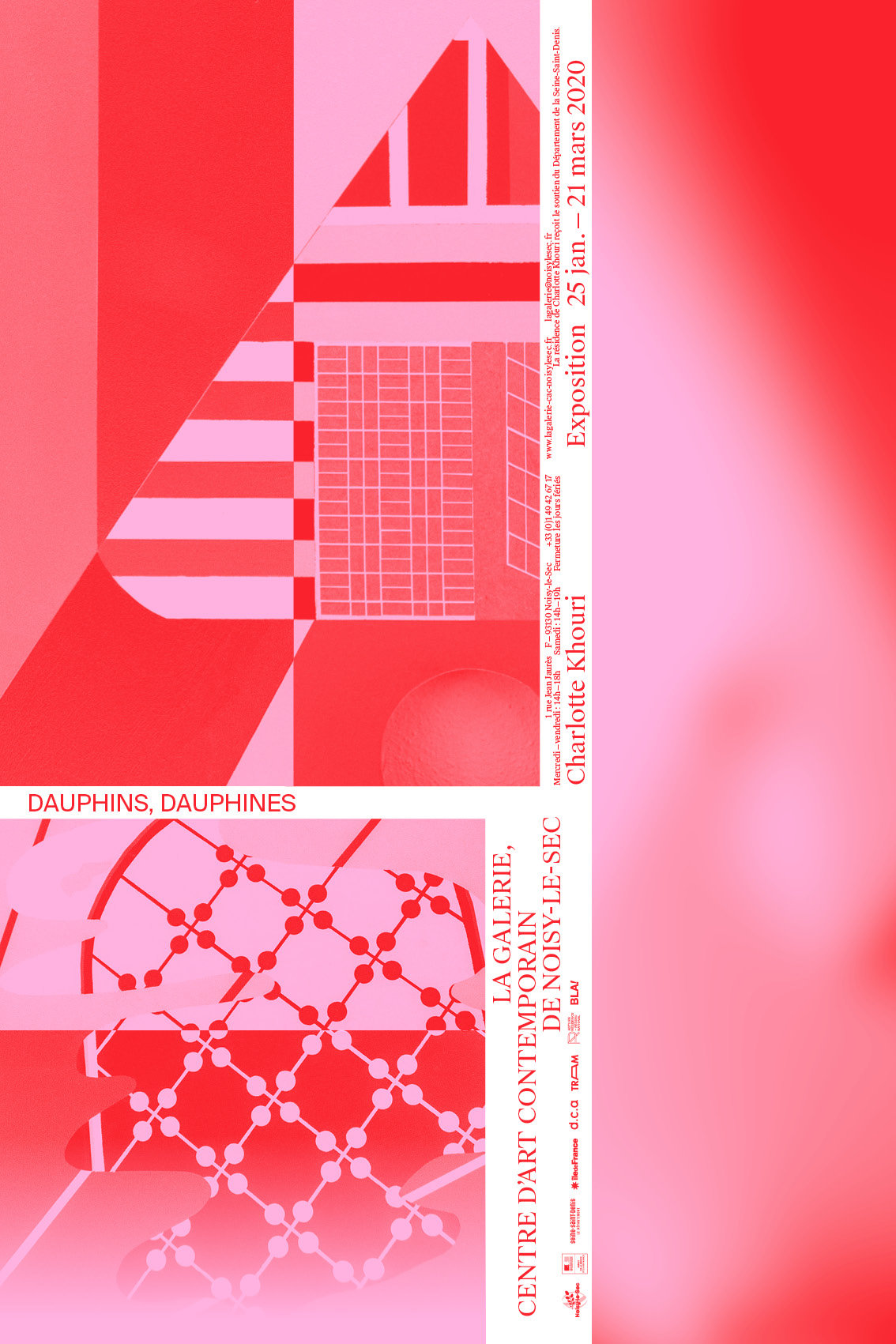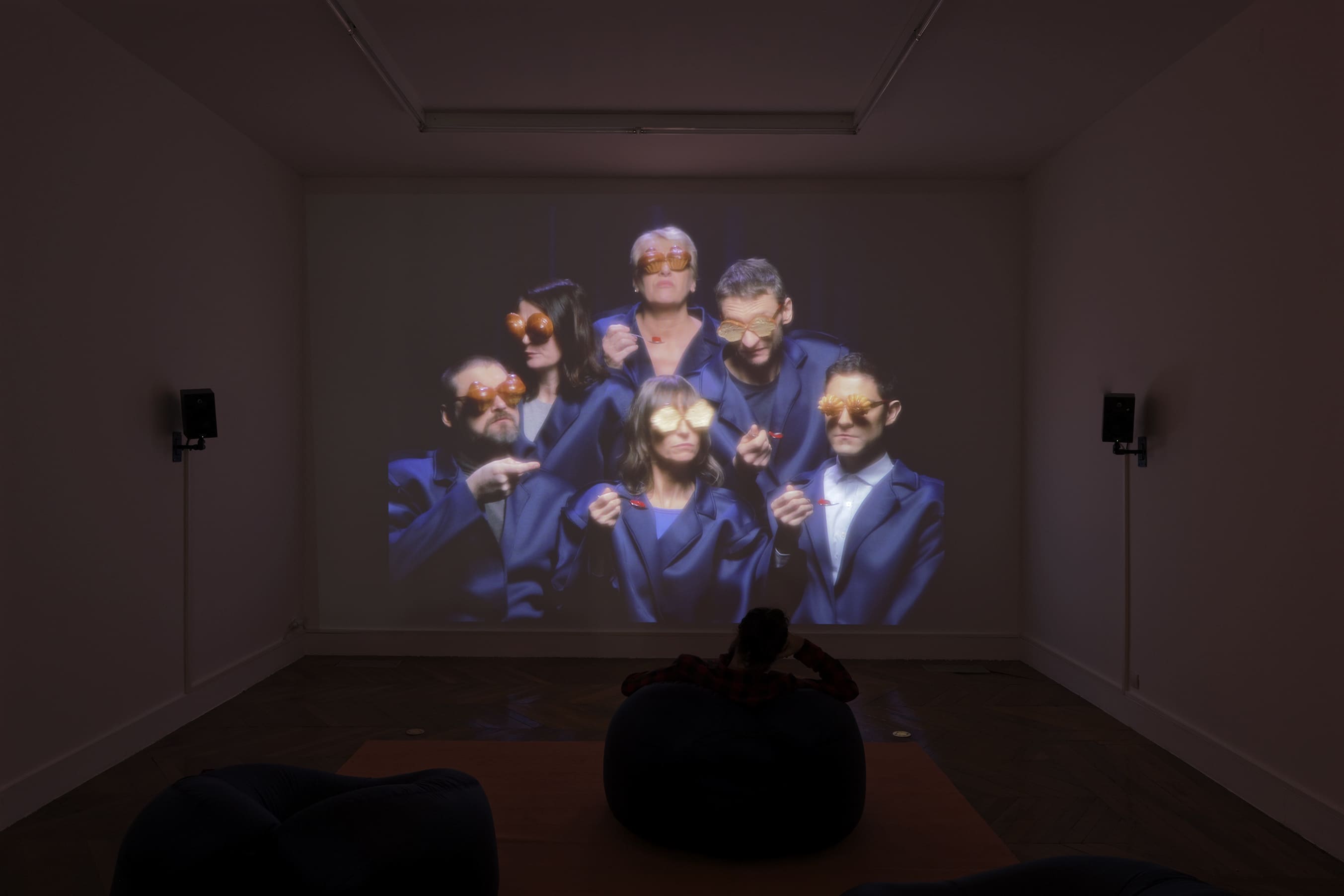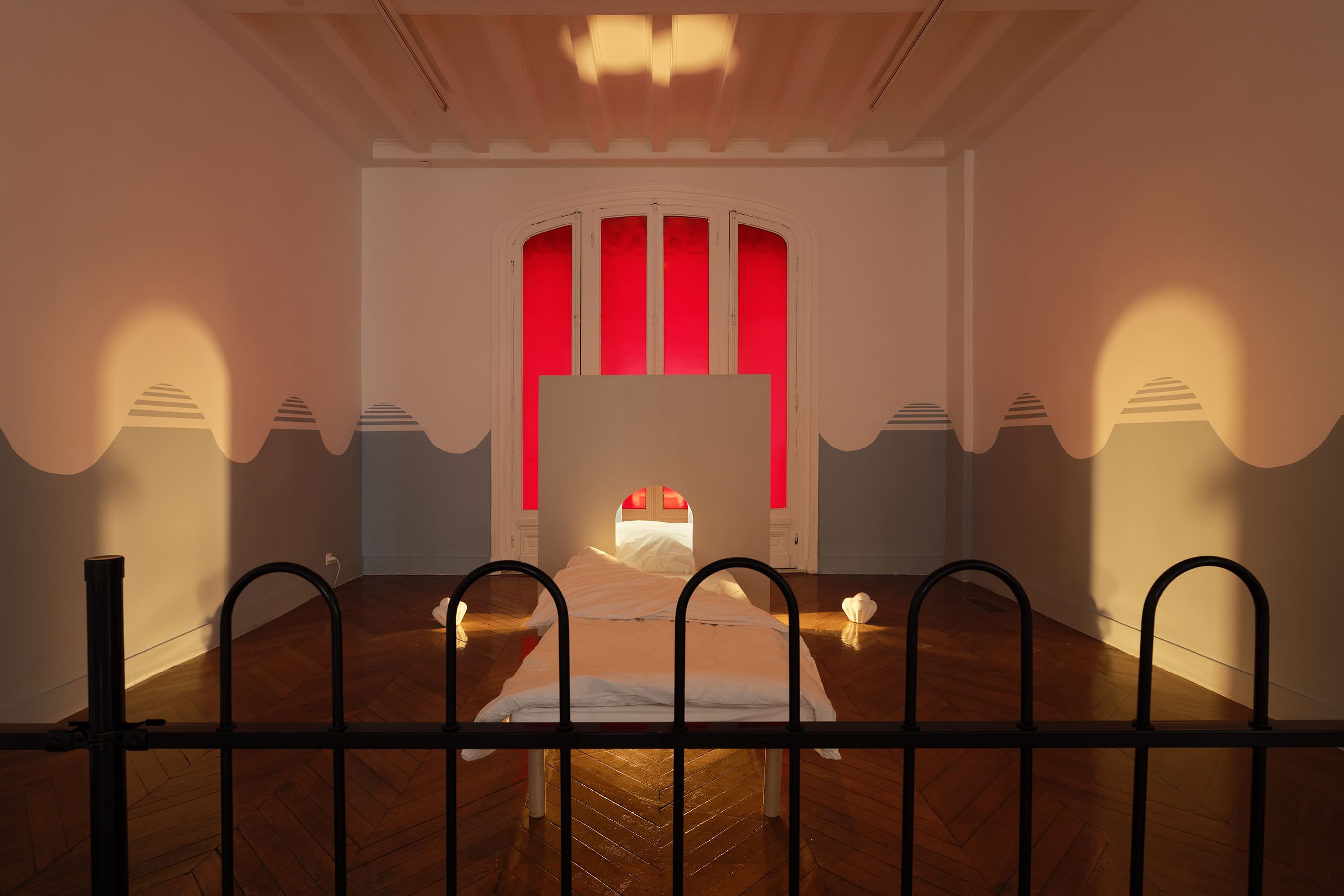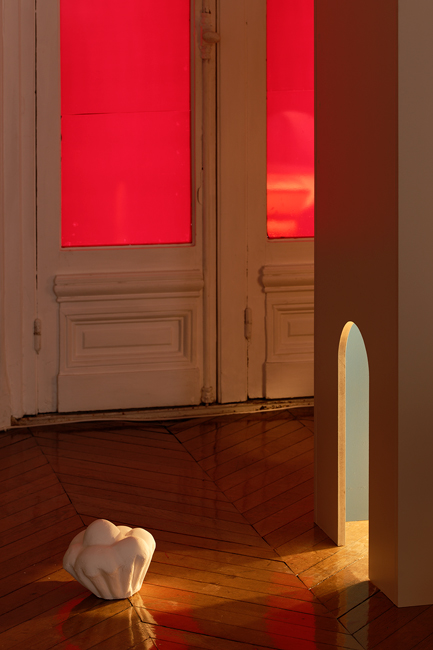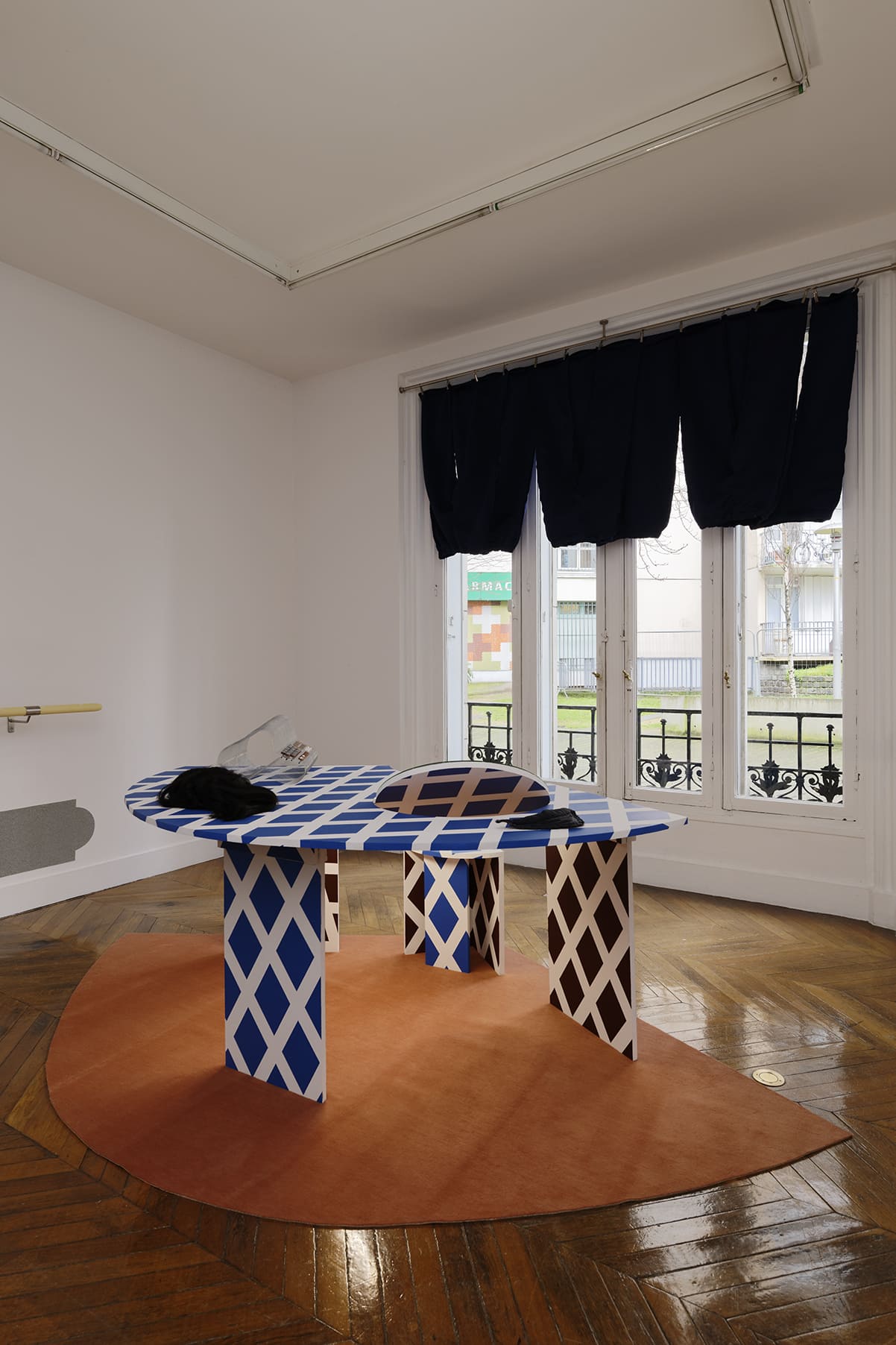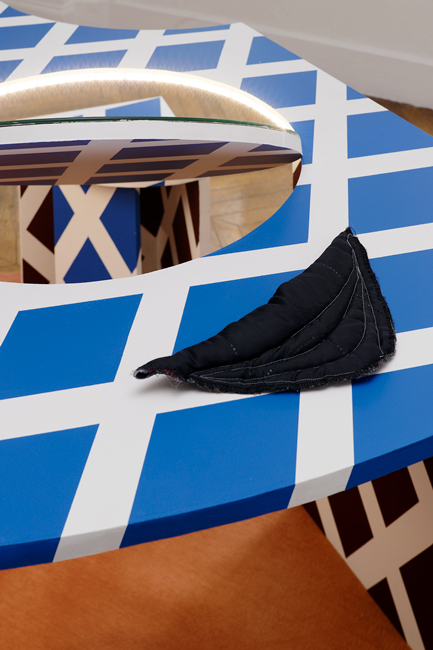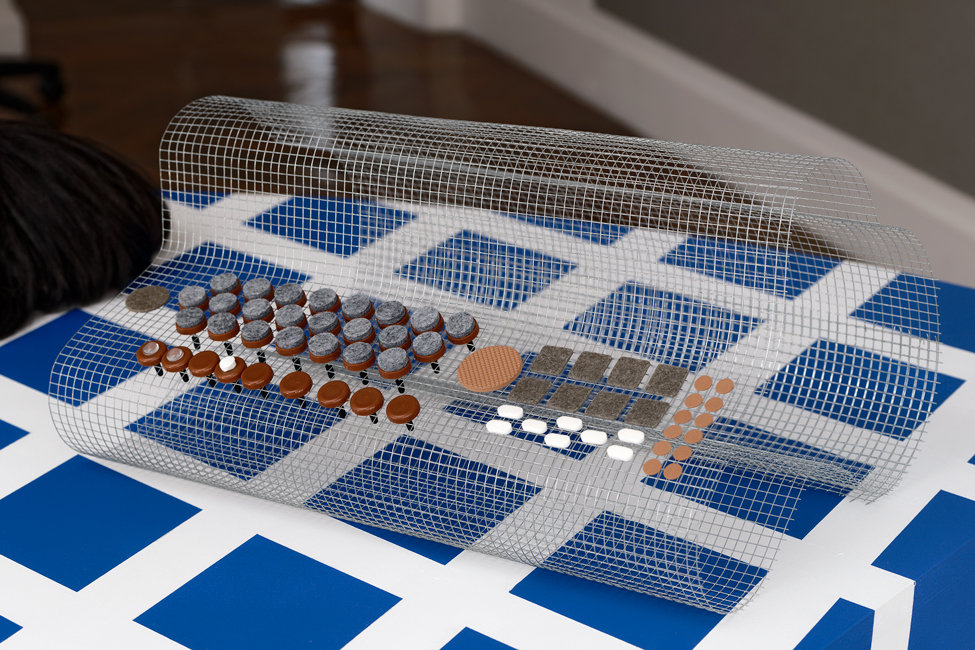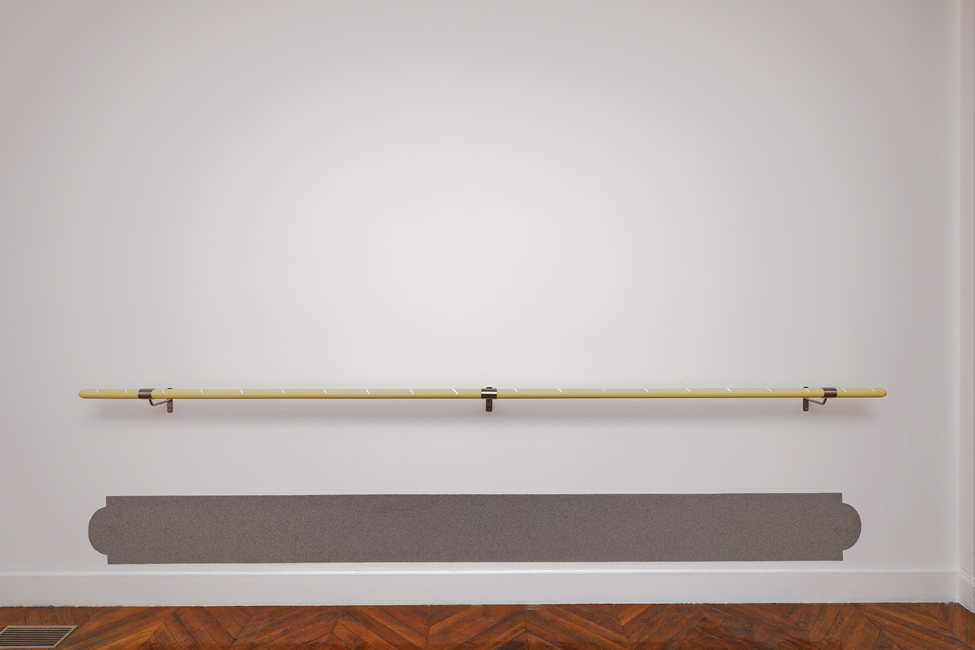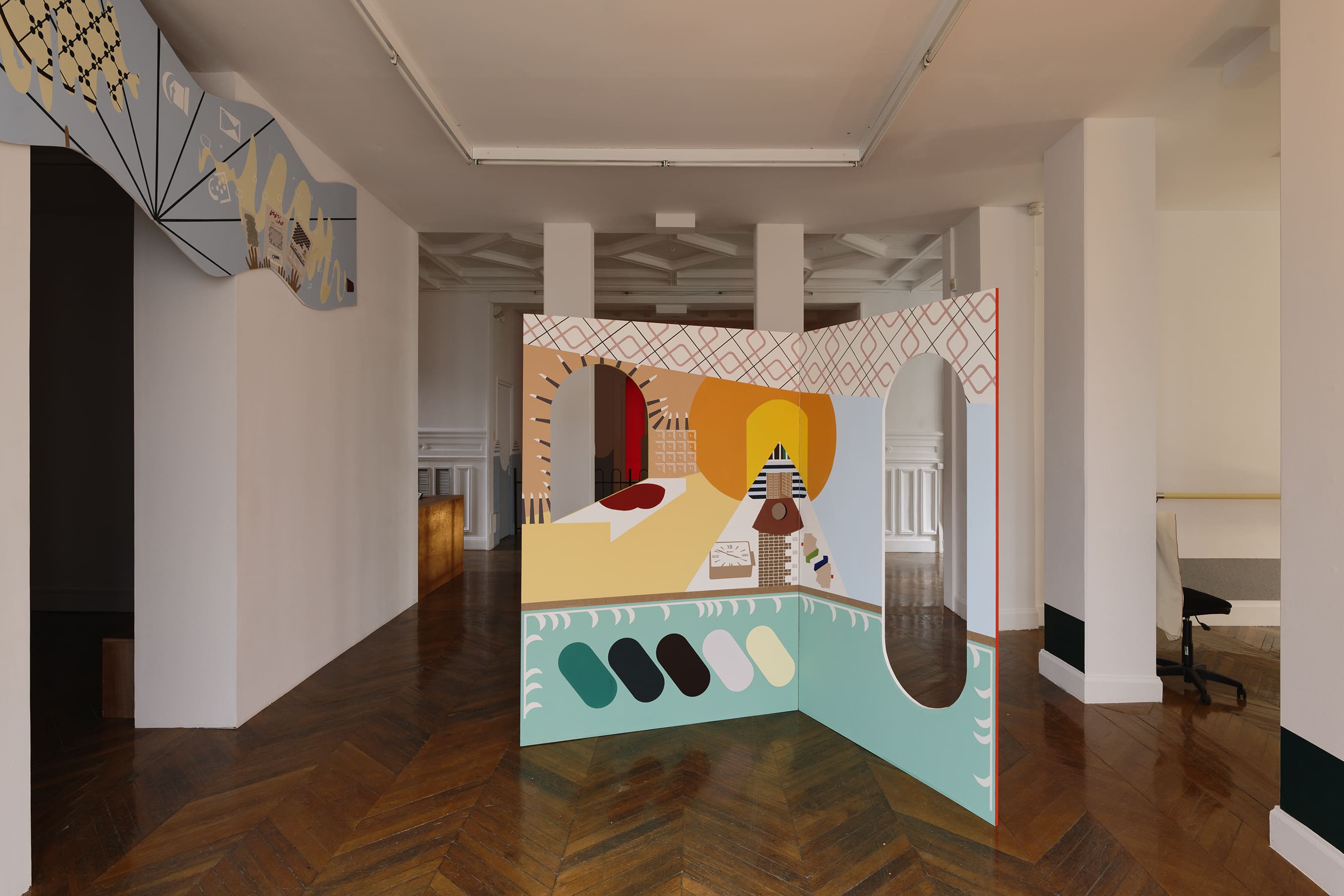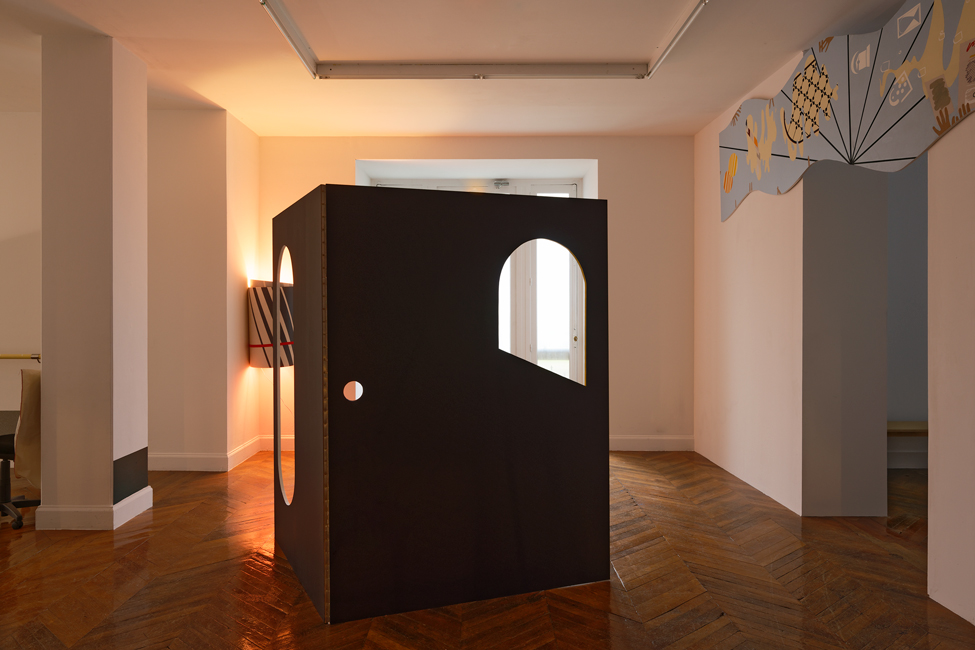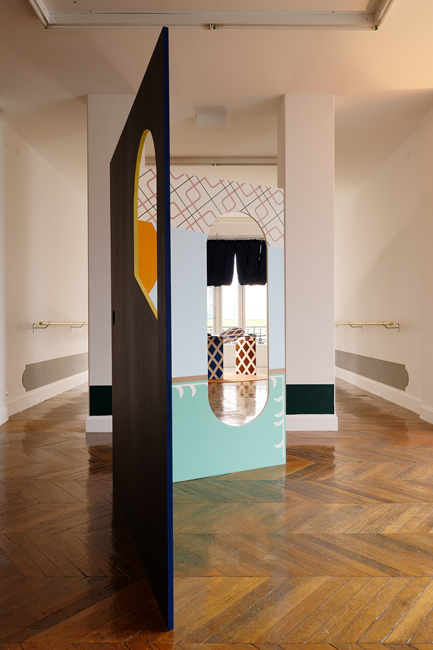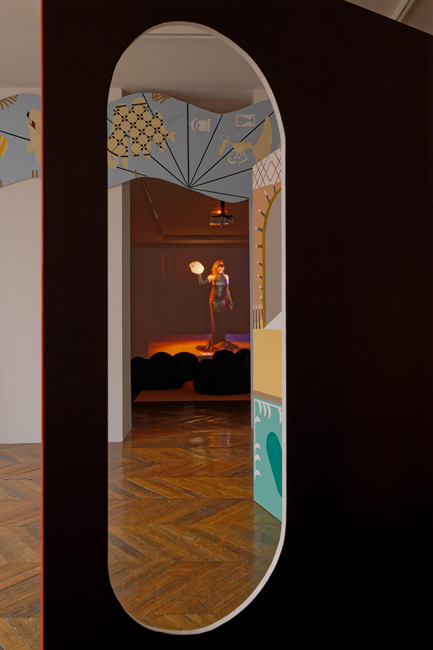 Exhibition views of "Dauphins, Dauphines", 2020
Photos © Aurélien Mole
Dauphins, Dauphines
Charlotte Khouri's exhibition
25 Jan. — 18 Jul. 2020
Curating

:

Marc Bembekoff
Opening

:

24 Jan. 2020
Play on language, architectural odds and ends, everyday actions, wigs and assorted other props all intermingle smoothly in the performatory, cinematic and sculptural practice of Charlotte Khouri (b. 1985, lives and works in Paris). In turn TV continuity announcer, therapist for artworks and impersonator second to none, she just loves undercutting our preconceptions with sensory twists and turns and unexpected perceptual insights. Result: a subtle balancing act that has the semantic and the visual simultaneously complementing and contradicting each other.
For her first solo exhibition, Charlotte Khouri has used her new film as the basis for an immersive installation that merges with the art centre space. "Dauphins, Dauphines" takes its inspiration from a French children's game in which one player throws an object in the air and calls the name of another player who has to catch the object before it falls to the ground. This type of vertical, rising/falling geometry outlines the artist's relationship with history and its heritage.
The film Nuit majeure was made during the artist's residency at Noisy-le-Sec. As the exhibition's pivotal point it brings a fresh perspective to the corporate and human resources aspects of the service sector and to the symbolic side of a certain "French" identity. The sets, with their motifs inspired by architectural details from La Galerie's urban environment, stretch-fabric uniforms aping the executive's three-piece suit, and props embodying an inverted scale of value, are designed by Charlotte Khouri as ideal media for speech and performance. Characters–a mistress of ceremonies, a diva, a choir–are immersed in a half-light that throws them into relief: sometimes sung, sometimes whispered, their words sabotage sacrosanct power structures and situate them in a meandering representational system including historical figures like Napoleon and François Mitterrand, and such nationally emblematic gastronomic items as English jelly and French brioche.
The exhibition space is orchestrated by furnishings formally reminiscent of landmarks both local–Noisy-le-Sec's city hall, the tax office, La Galerie–and national: a bed-head shaped like the Arc de Triomphe, for example, and a dressing table with "Jardin à la française" motifs. Visitors are invited to stroll through a setting operatically rich in detail and at the same time mischievously ironic.