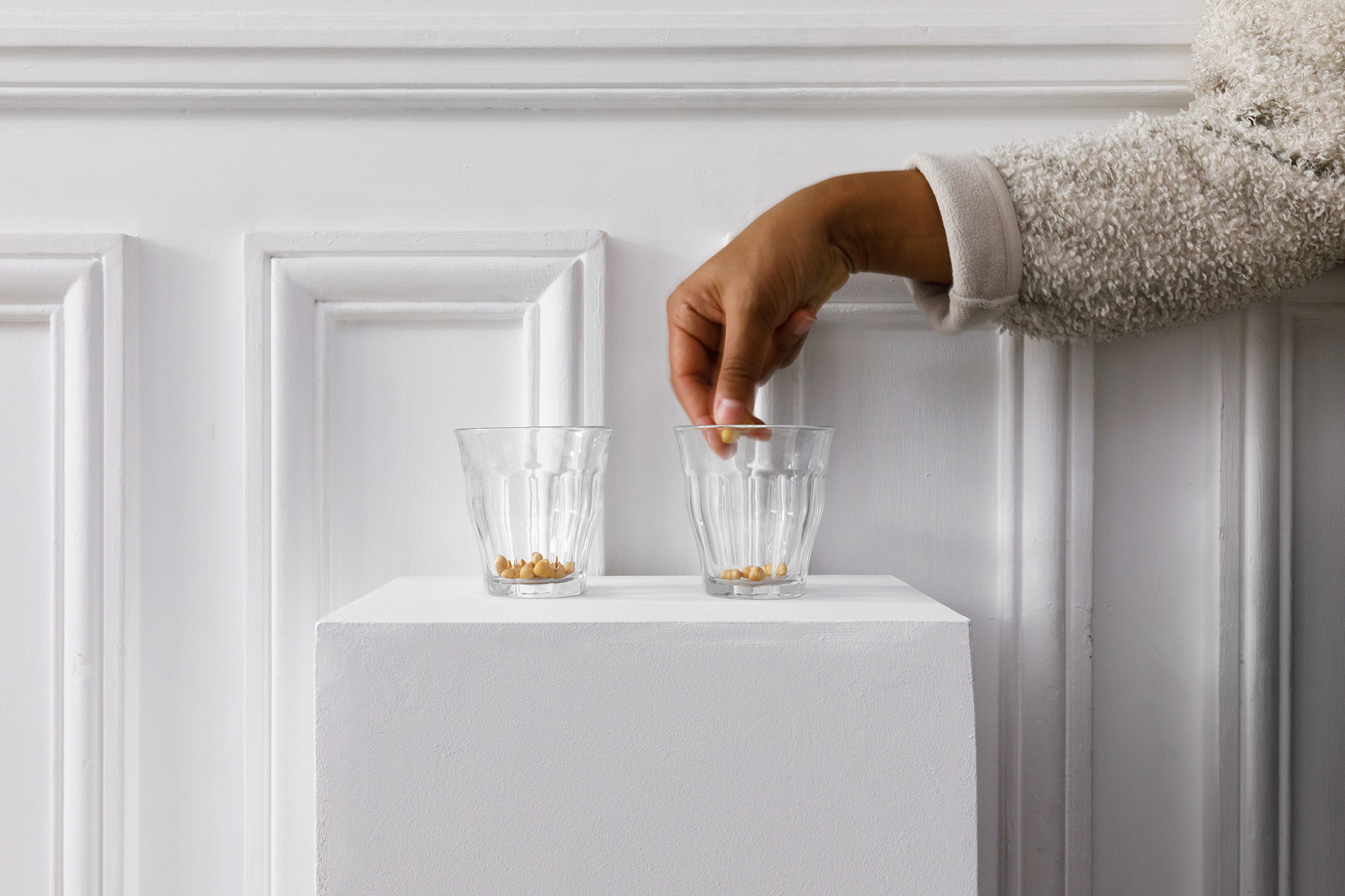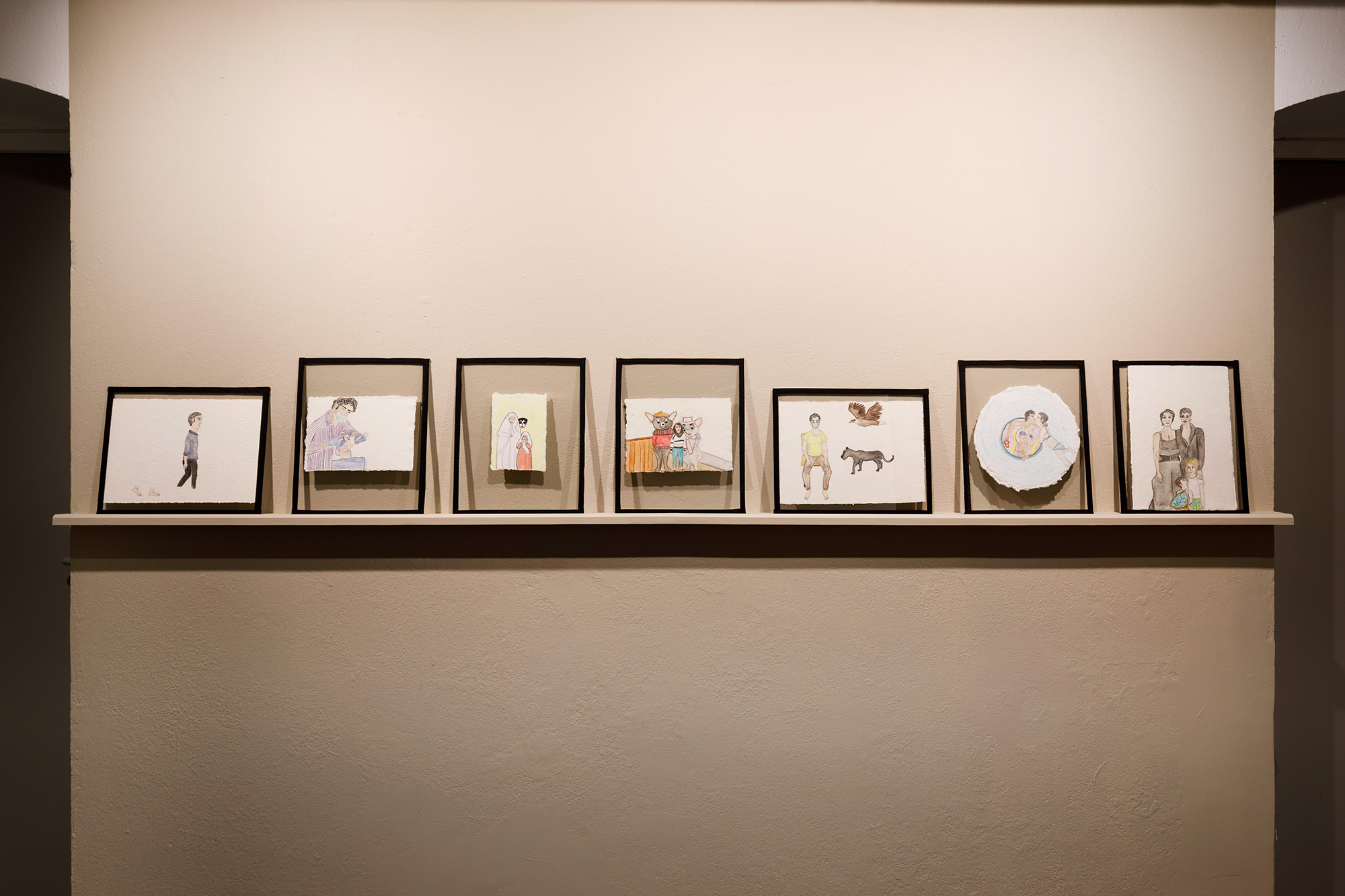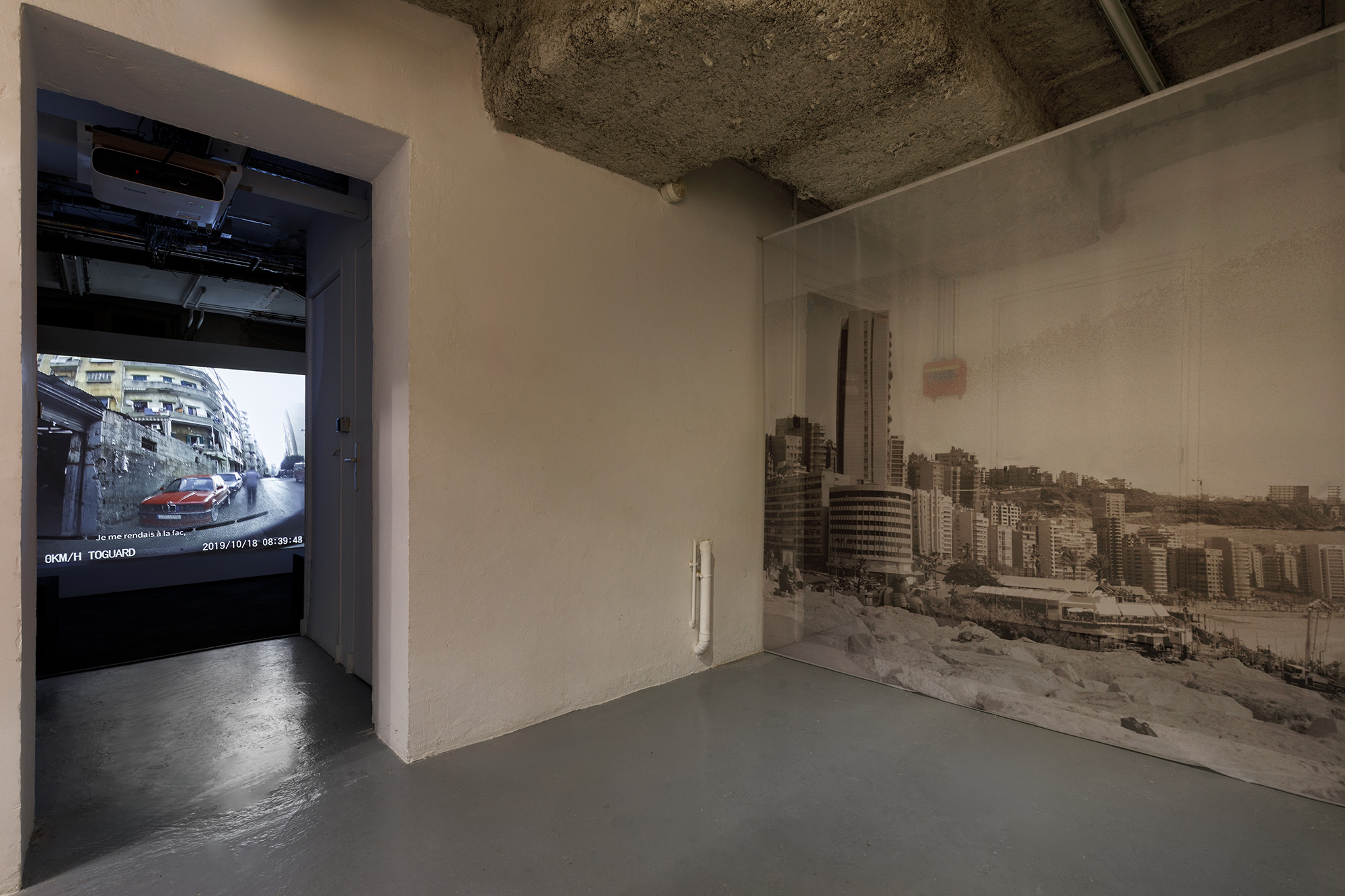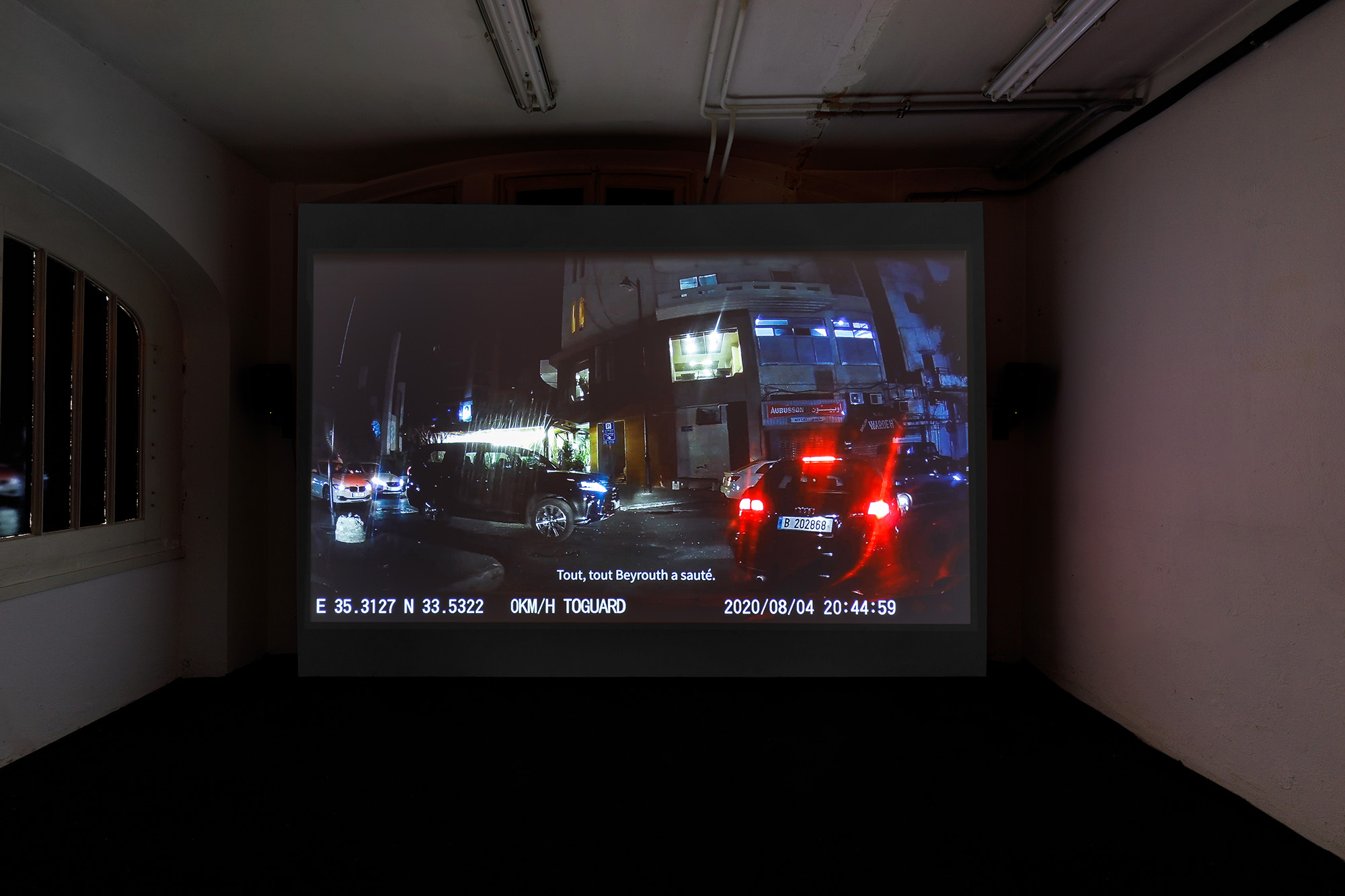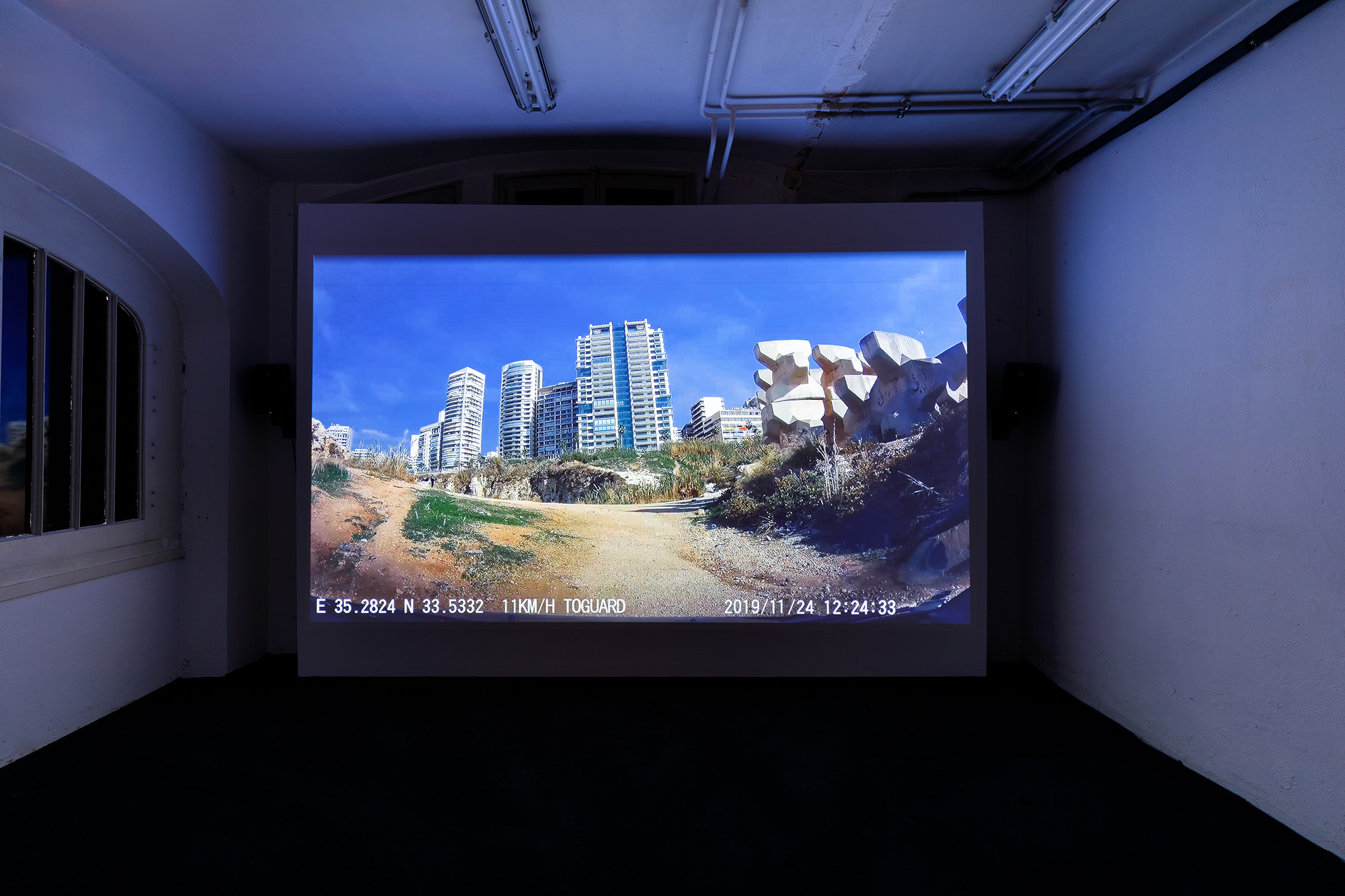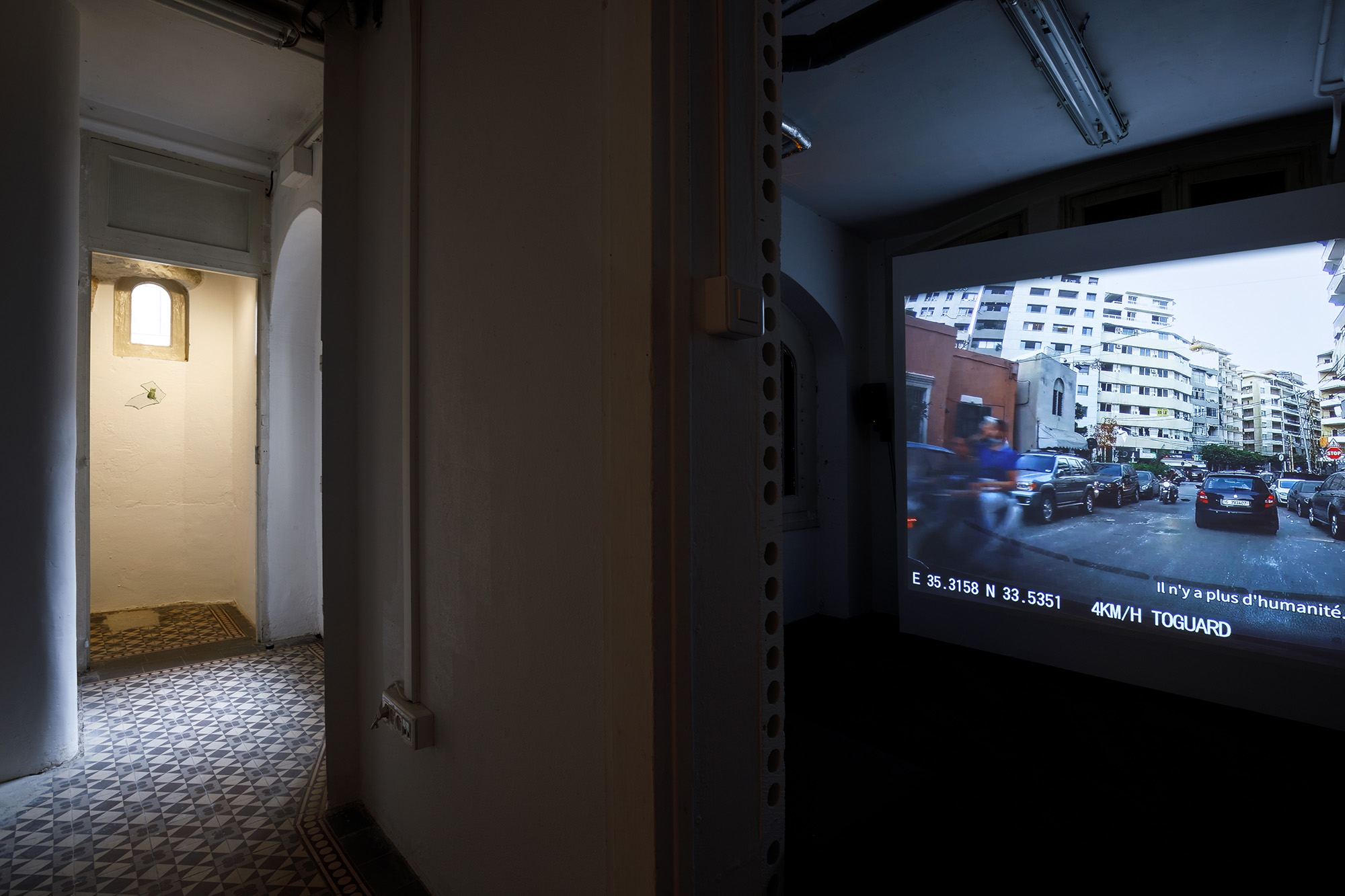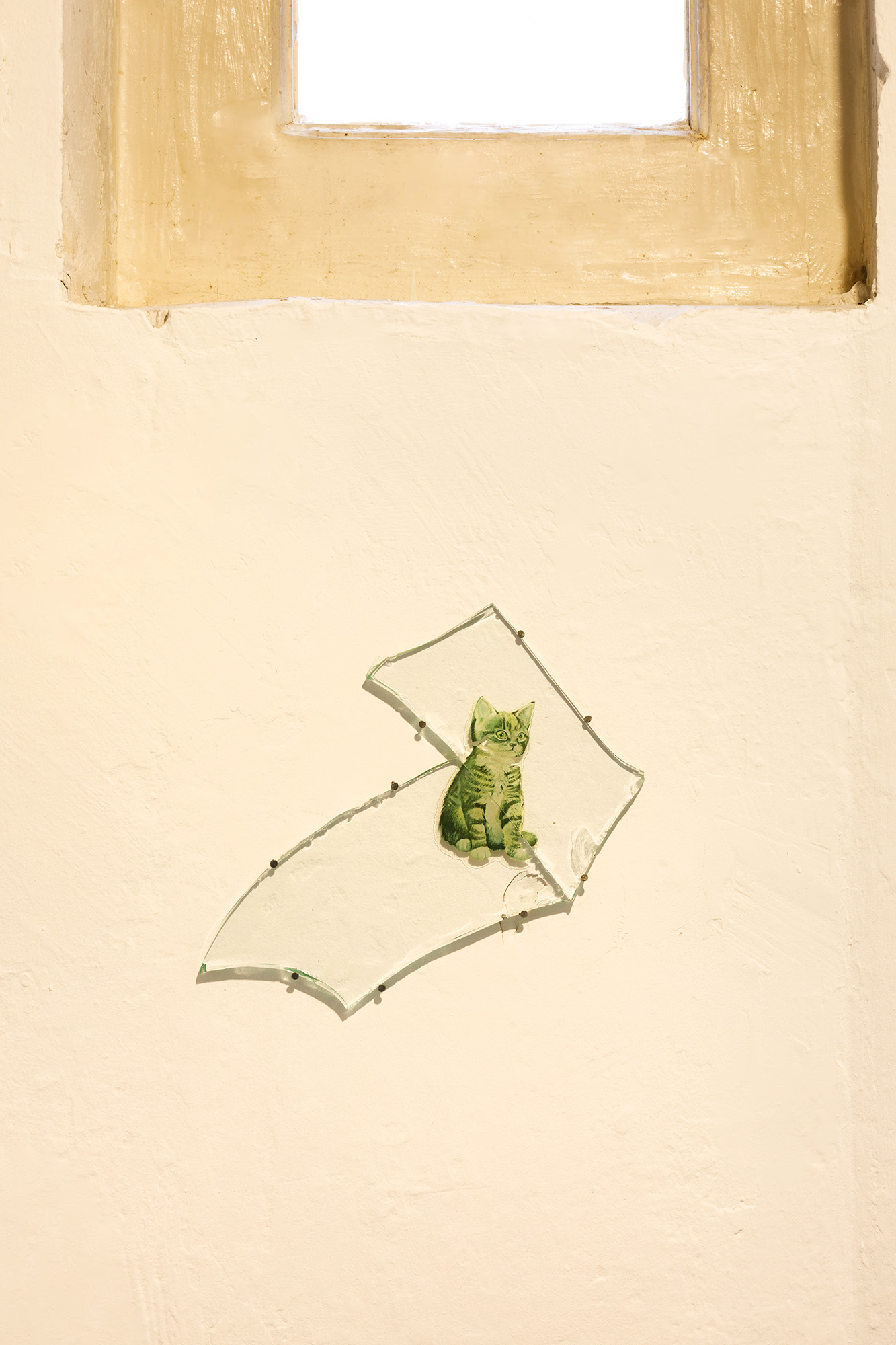 Exhibition views of "Unpredictable Times", 2023
Photos © Salim Santa Lucia
Courtesy of the artist
© Adagp, Paris, 2023
Unpredictable Times
Sirine Fattouh's exhibition
18 Nov. — 16 Dec. 2023
Curating

:

Marc Bembekoff
Opening

:

18 Nov. 2023
As part of Festival du film franco-arabe de Noisy-le-Sec
Programme: Cinéma Le Trianon
From drawing to sculpture, and from installation to video, the work of Sirine Fattouh (born in 1980 in Beirut; lives and works in Paris and Beirut) plumbs Lebanon's turbulent history as well as questions of gender and sexual identity.

Unpredictable Times is a four-part project about Sirine Fattouh's relationship to Beirut, wherein the second portion—the film Behind the Shield—offers a filmic portrait of the city through the lens of an on-board camera affixed to the windshield of her car. These dashcam-like glimpses document the watershed moments in the country's recent history: the popular revolts of October 2019, the Covid-19 lockdown, or the explosion in the port of Beirut on August 4, 2020.

Presented in the basement of La Galerie, the installation Unpredictable Times unfolds as a reflection both intimate and political, in which the video Behind the Shield joins a series of drawings realized between 2019 and 2021. It's a space in which Sirine Fattouh proposes "to replay the past, to reappropriate it with a critical distance and to speak [one's] personal story while juxtaposing it with the story of Lebanon, a story of wars and of exile" [1].
[1] Extract from an interview between Sirine Fattouh and Marc Bembekoff, October 18, 2023.
Around the exhibition
Saturday 18 November 2023
2pm: opening with Sirine Fattouh
7pm: screening of Behind the Shield at the cinema Le Trianon
Le Trianon
Place Carnot
F-93230 Romainville
+33 (0)1 83 74 56 00
Part of the Festival du film franco-arabe de Noisy-le-Sec
Friday 24 November 2023, 4pm
Screening of Behind the Shield at the cinema Le Trianon
Part of the Festival du film franco-arabe de Noisy-le-Sec
Other venues: Villa Belleville - Résidence de Paris Belleville
End of residency group exhibition with Sirine Fattouh
Opening Thursday 14 December 2023, 6pm
Exhibition open to the public until 17 December, then by appointment until 19 December 2023
Curator: Lila Torquéo
Villa Belleville – Résidences de Paris Belleville
23 rue Ramponeau
F-75020 Paris
contact@villabelleville.org