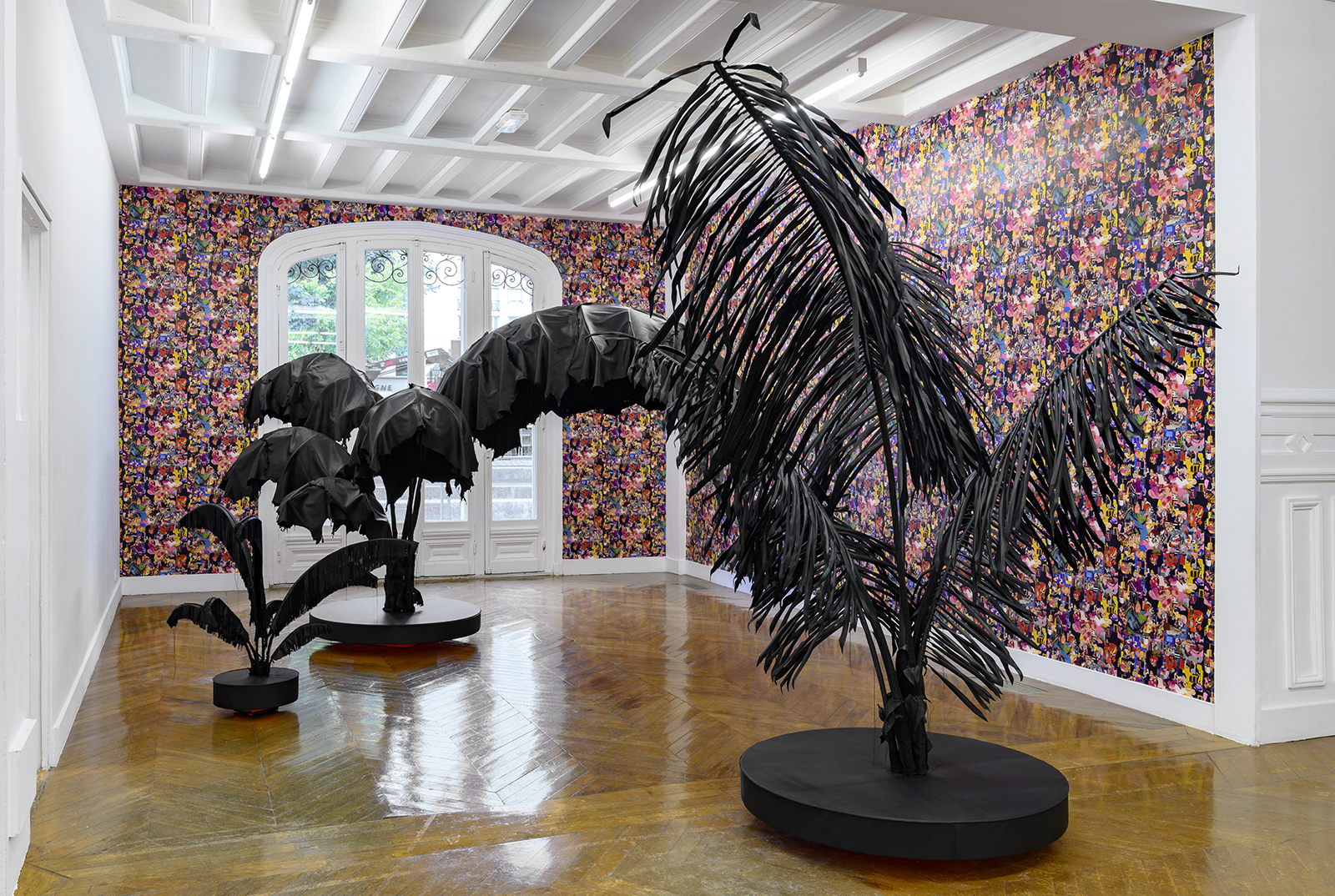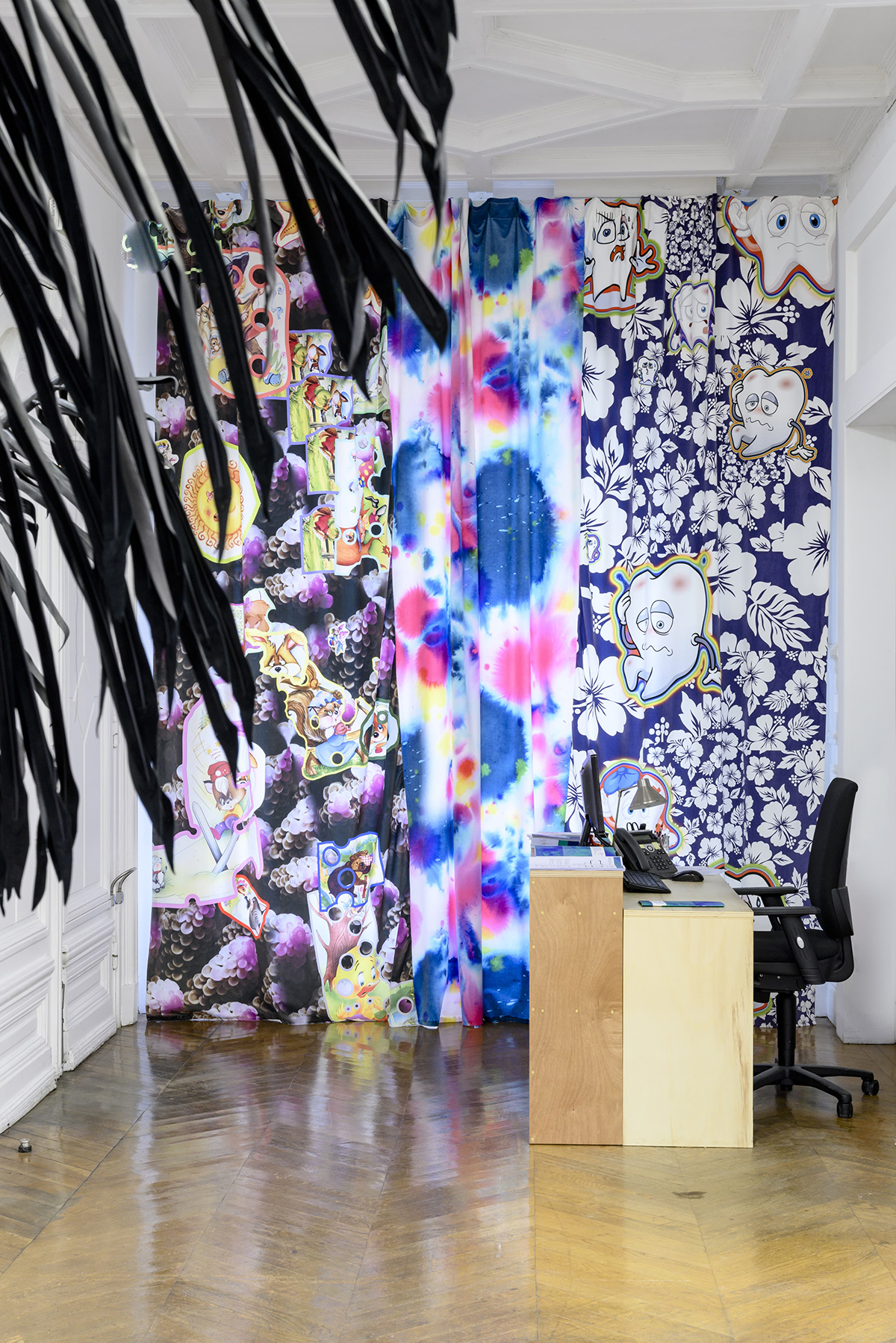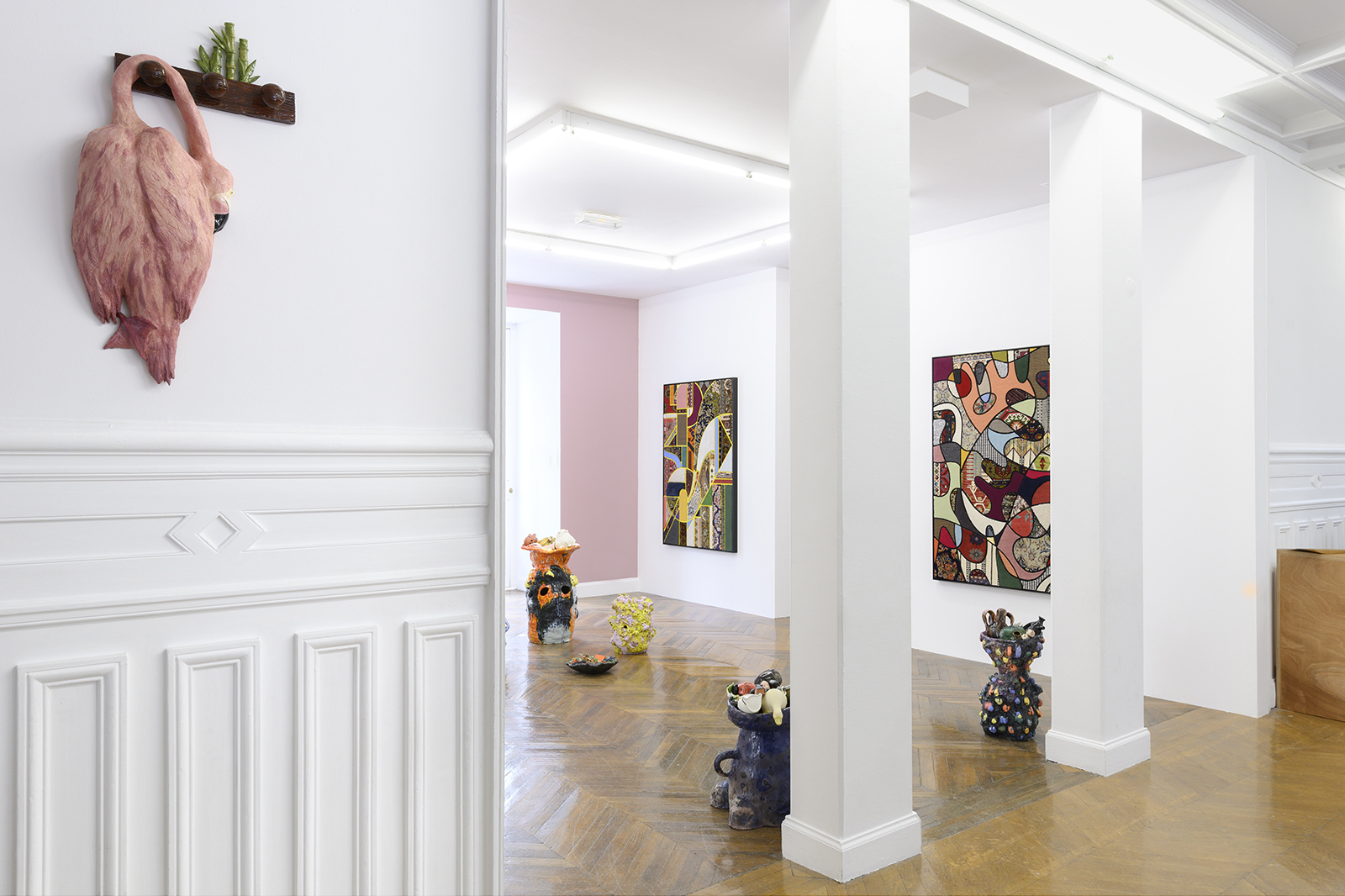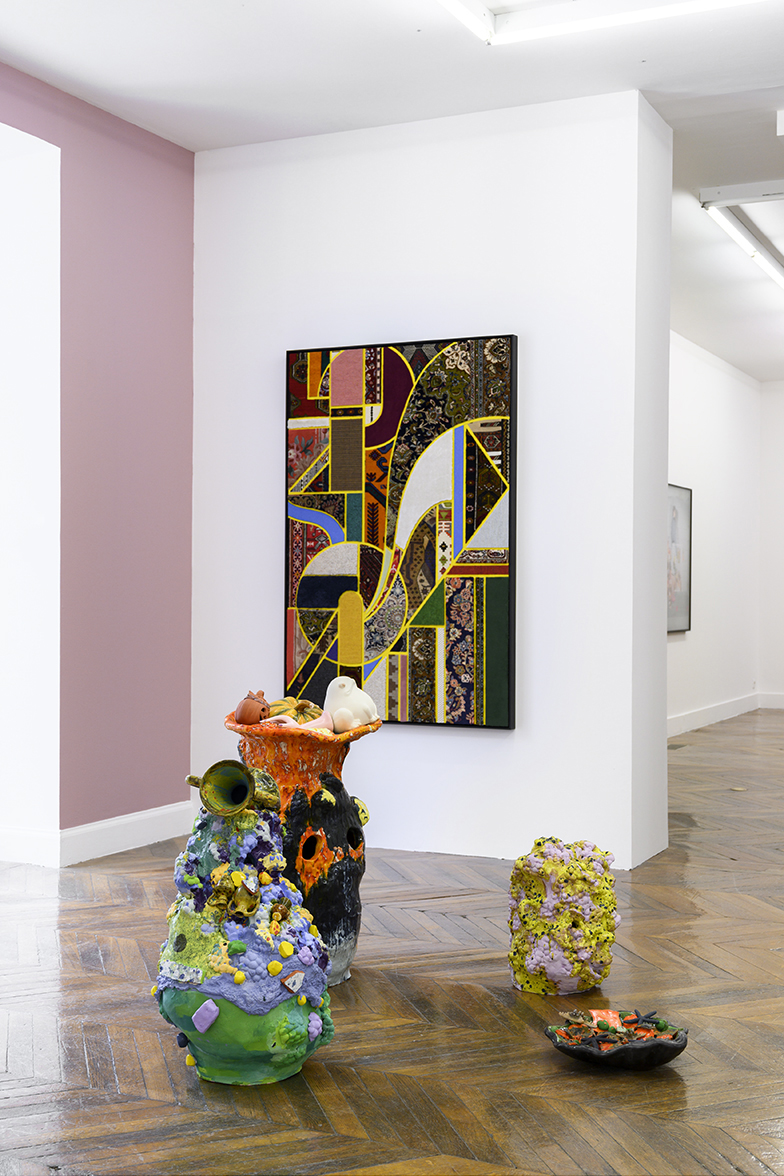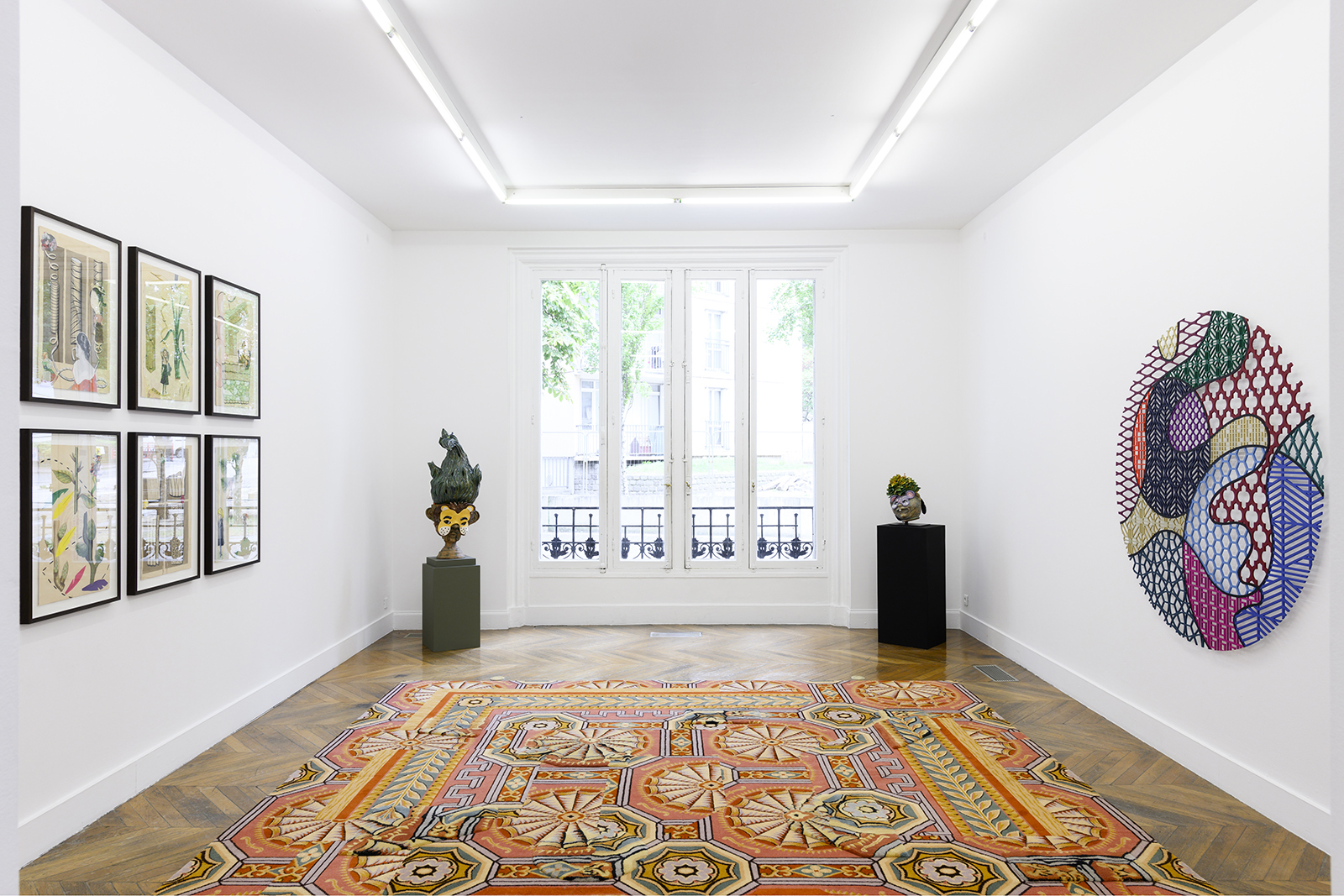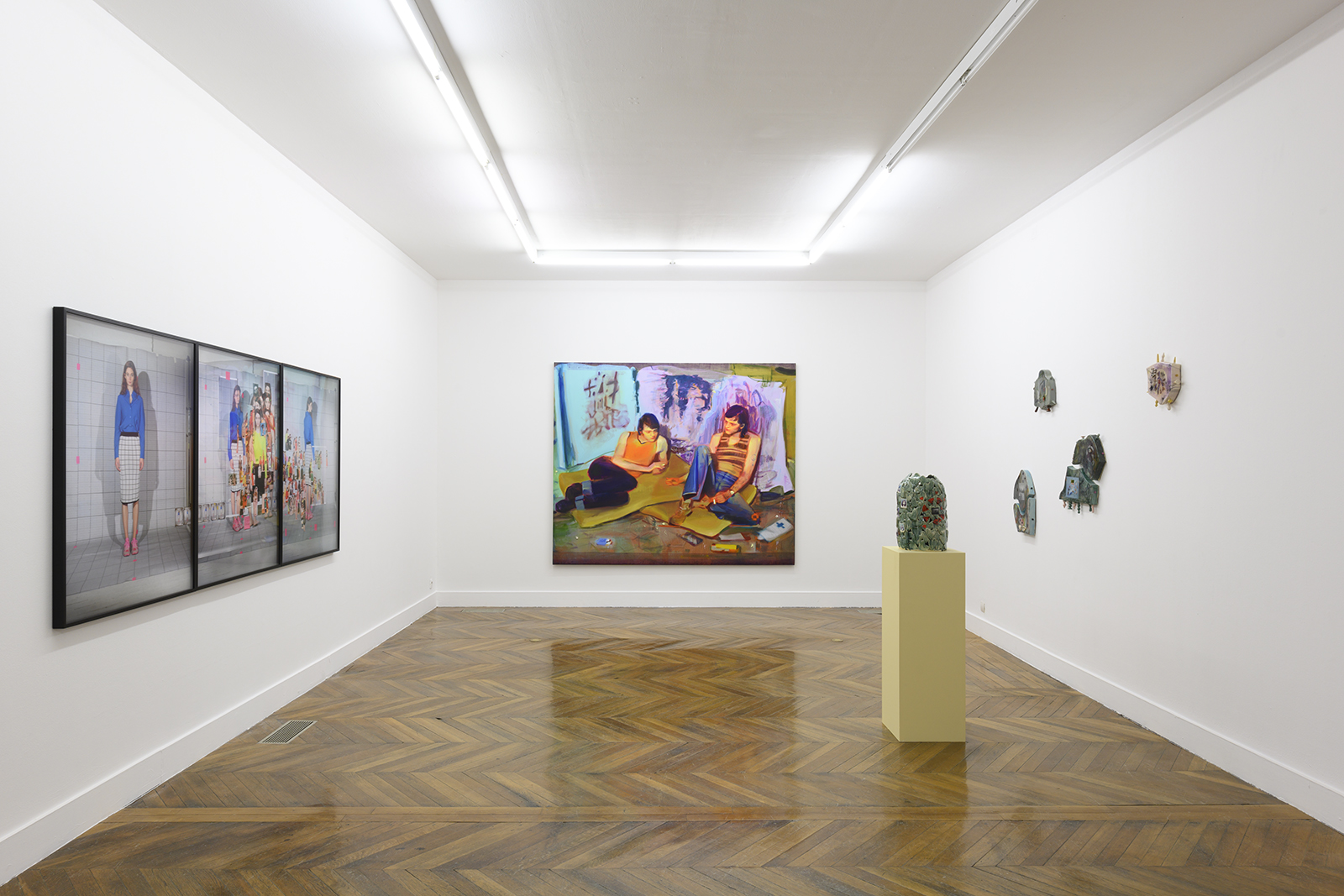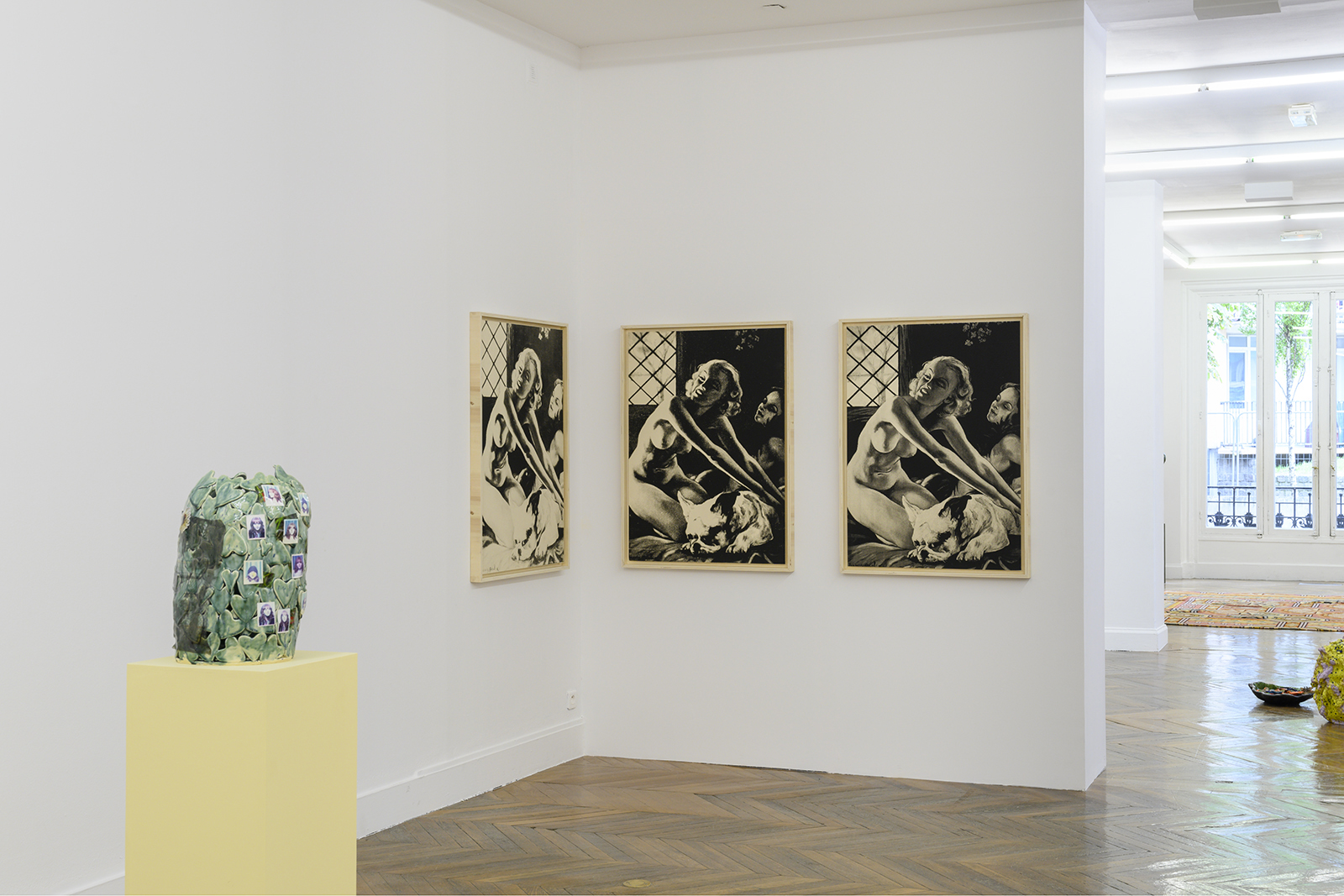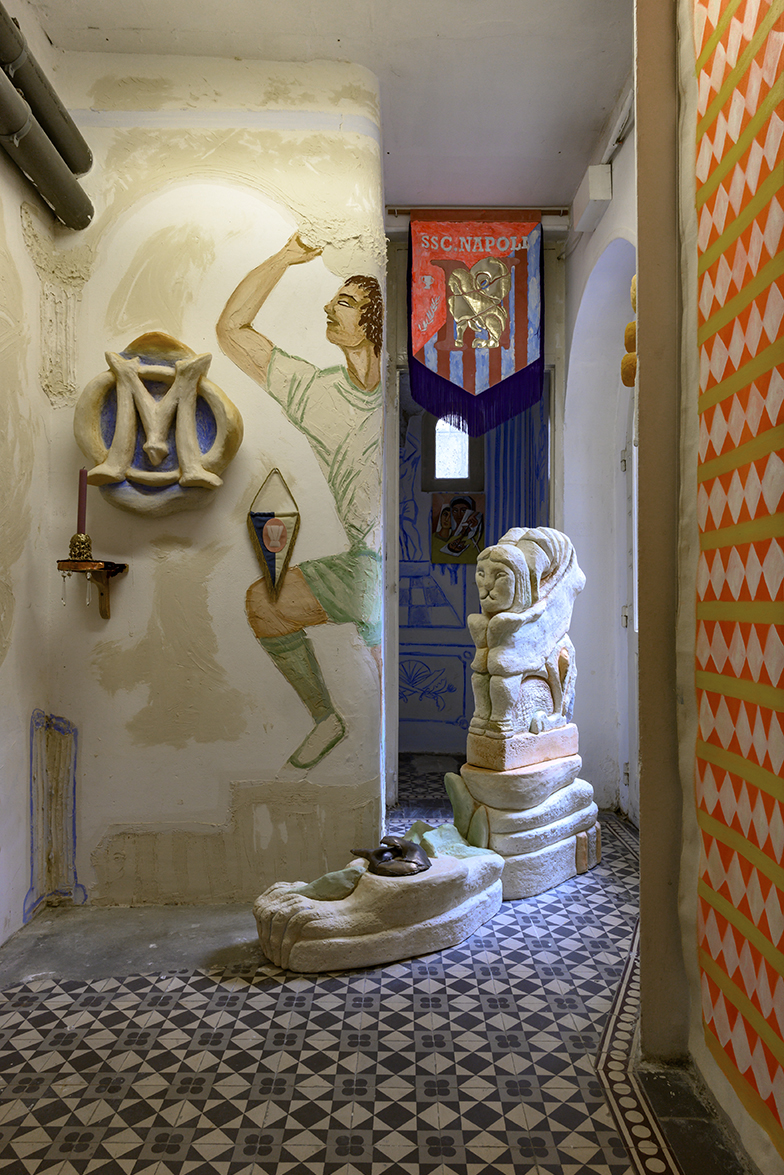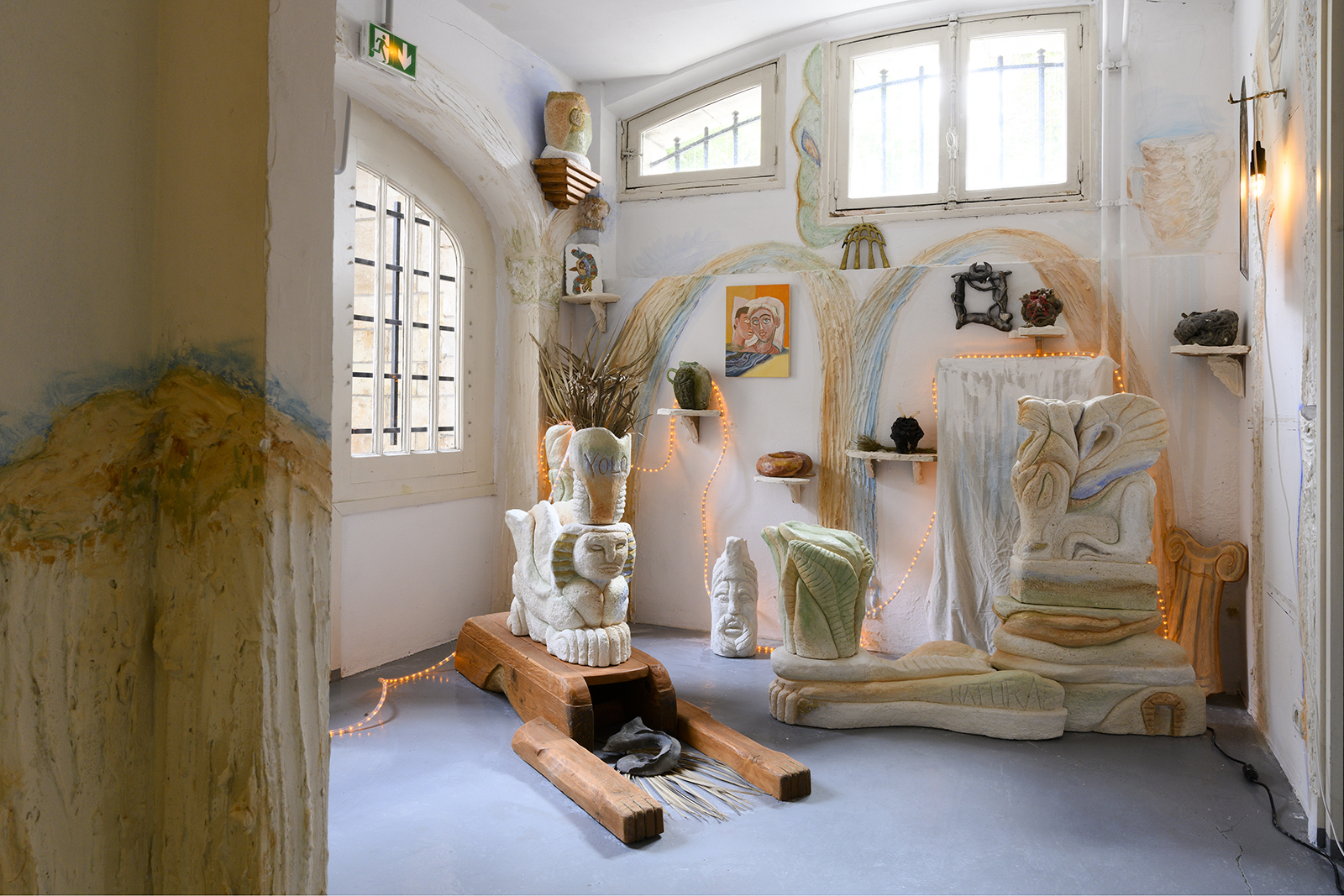 Exhibition views of "Le Dandy des gadoues", 2019
Photos © Pierre Antoine
© Adagp, Paris, 2019
Le Dandy des gadoues
Nevin Aladağ, Nina Childress, Sara Cwynar, Florent Dubois, Cayetano Ferrer, Sébastien Gouju, Hippolyte Hentgen, Nicolas H. Muller, Erin Jane Nelson, Southway studio (Giovanni Copelli, Andrew Humke, Bella Hunt & DDC, Jordan Joévin, Jenna Kaës, OIE studio, Sergio Ruffato, Gérard Traquandi, avec Charlotte Cosson & Emmanuelle Luciani)
14 Sept. — 14 Dec. 2019
Curating

:

Marc Bembekoff
Opening

:

13 Sept. 2019
In 2019 La Galerie Centre for Contemporary Art in Noisy-le-Sec is celebrating its 20th anniversary. The exhibition "Le Dandy des Gadoues" revolves around La Galerie's spirit of place and imaginative potential, playing on the unique features of a 19th-century bourgeois villa designed by architect Charles Barrois (1863–1929).
Taking as its focal point the literary figure created by Michel Tournier (1924–2016) in his novel Gemini (1975), this group show emphasises a distinctive aesthetic: that of an endless reinterpretation and degeneration of certain products of popular culture, some of them tinged with kitsch.
Working with an iconography rooted in the collective imagination, our numerous artists, male and female, demonstrate the permanence – but also the instability – of images disseminated by the various media. Since the appearance of Walter Benjamin's famous essay it has been generally agreed that in the age of mechanical reproduction the reproduced work of art has circulated in many forms, including the considerably augmented flow enabled by the Internet. In the Neo-Renaissance villa that is home to the art centre the guest artists bring energy, poetry and irony to the theory put together by Tournier's Alexandre Surin, aka the "Dandy des Gadoues": "The idea is more than the thing and the idea of the idea more than the idea. Wherefore the imitation is more than the thing imitated, because it is the thing plus the effort of imitation, which incorporates the possibility of reproducing itself, and so of adding quantity to quality. This is why in the matter of furniture and works of art, I always prefer the imitations to the originals, imitation being the original encapsulated, possessed, integrated and even multiplied – in short, considered and spiritualised."[1]
The exhibition is designed to inhabit and domesticate this comfortable villa, and in doing so render it at once warm and enigmatic, accessible and mysterious. The Centre for Contemporary Art in Noisy-le-Sec thus becomes a set, the potential  abode for this dandy des gadoues whose presence is indicated by hypothetical clues scattered here and there in the form of artworks.
[1] Michel Tournier, Gemini, trans. Ann Carter (Baltimore: Johns Hopkins University Press, 1998), p. 74.