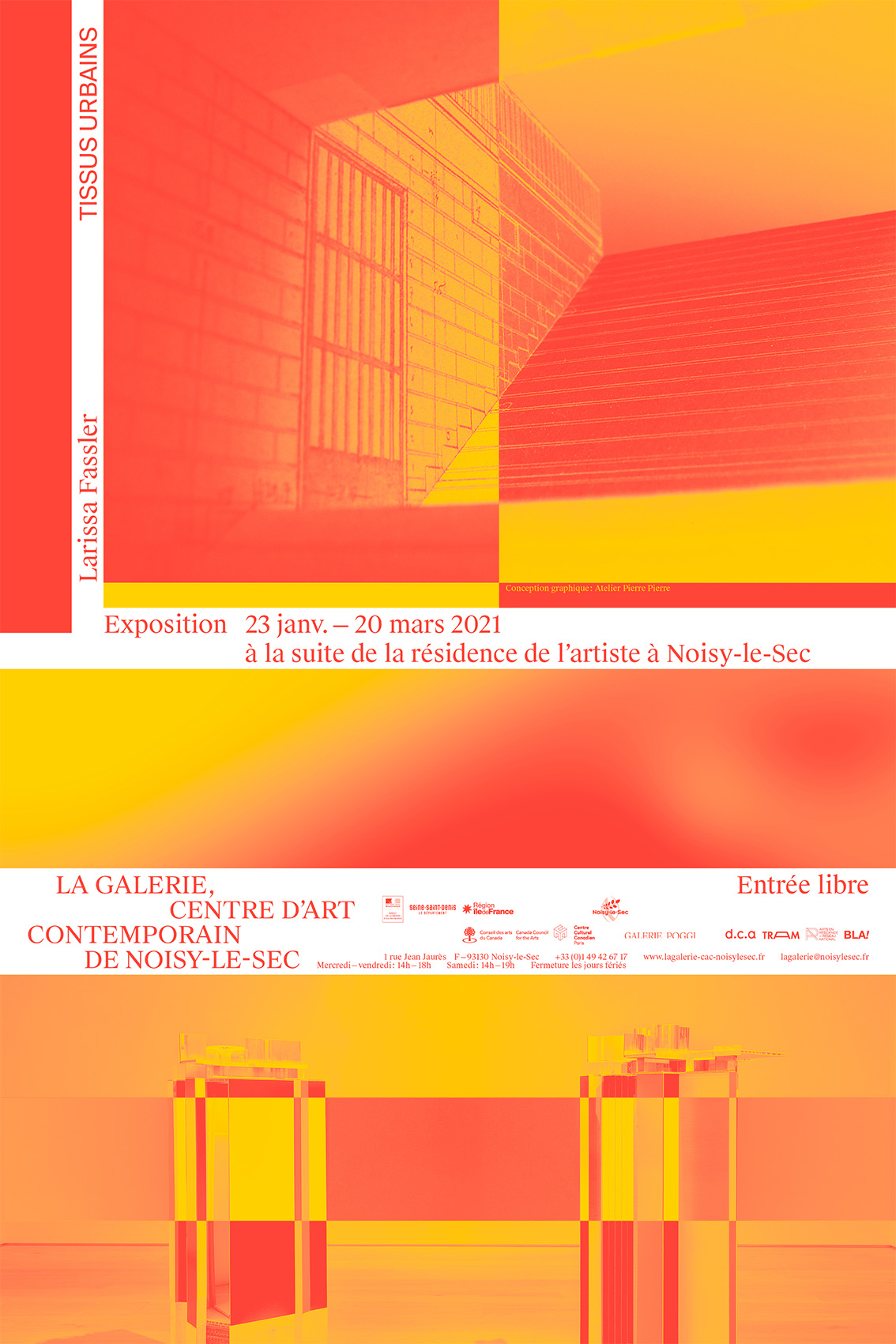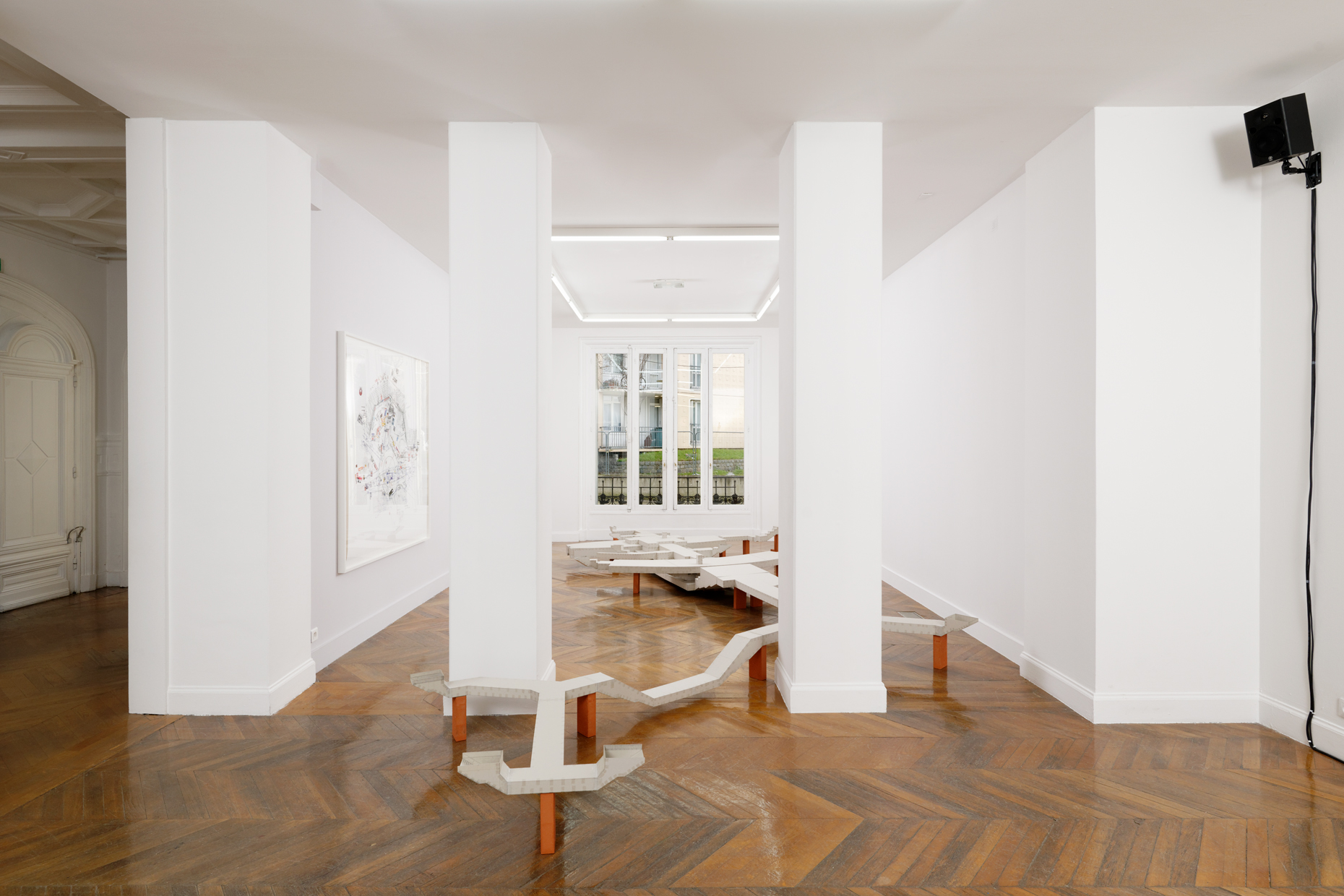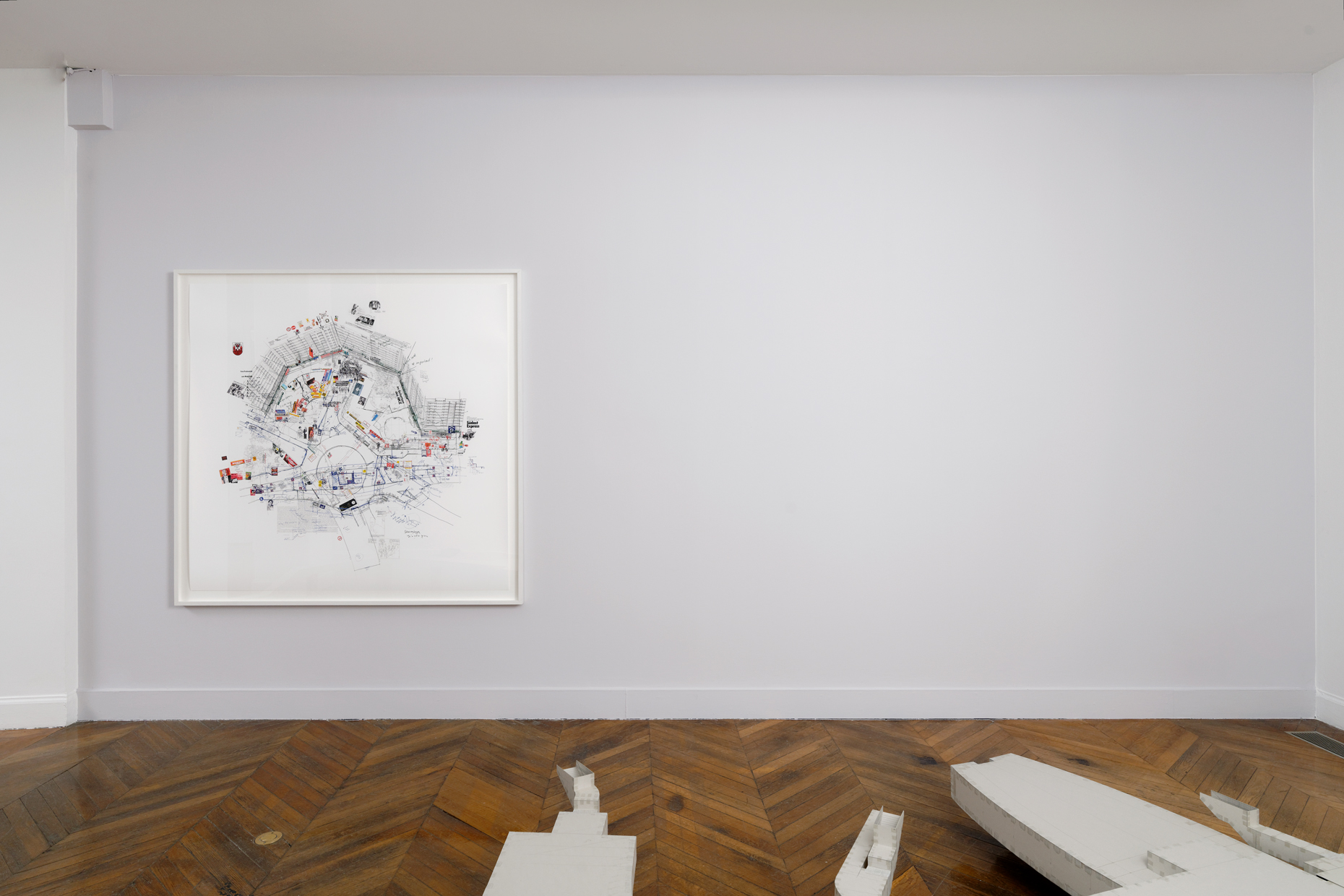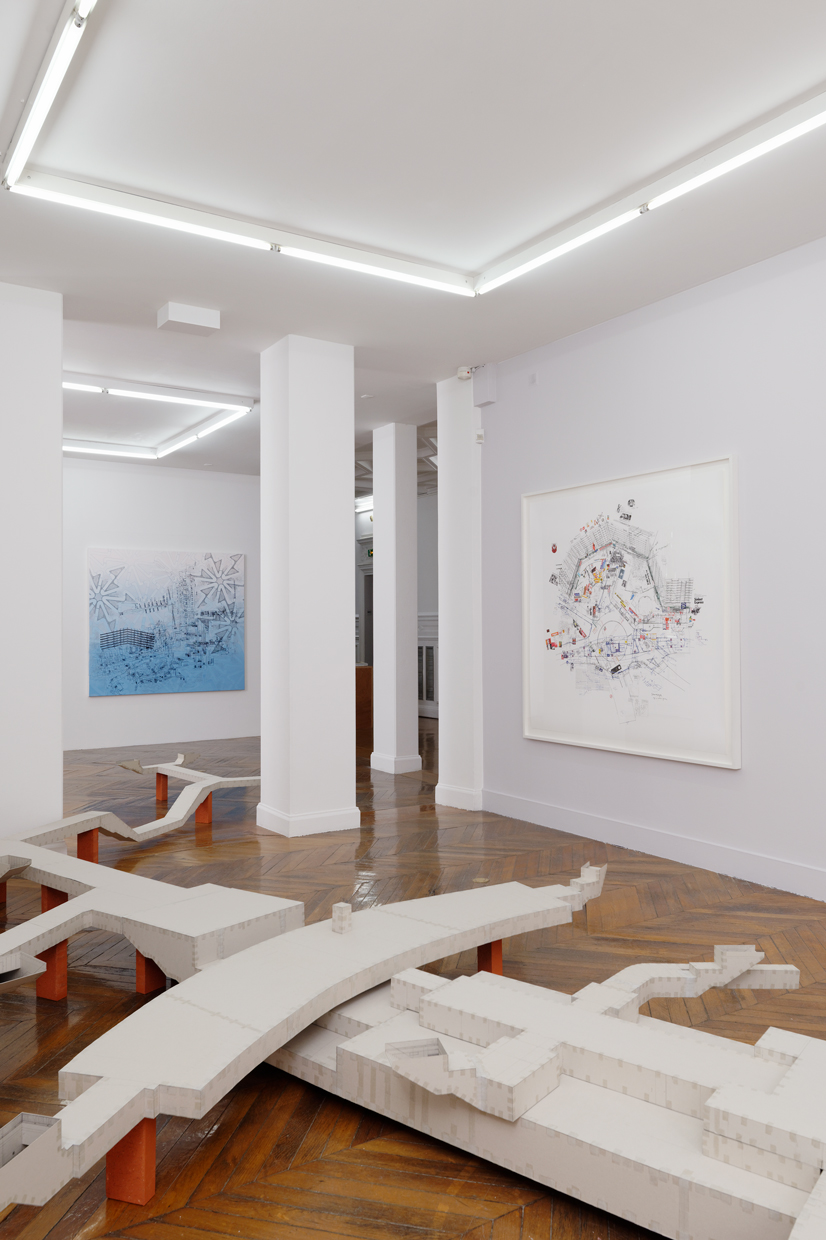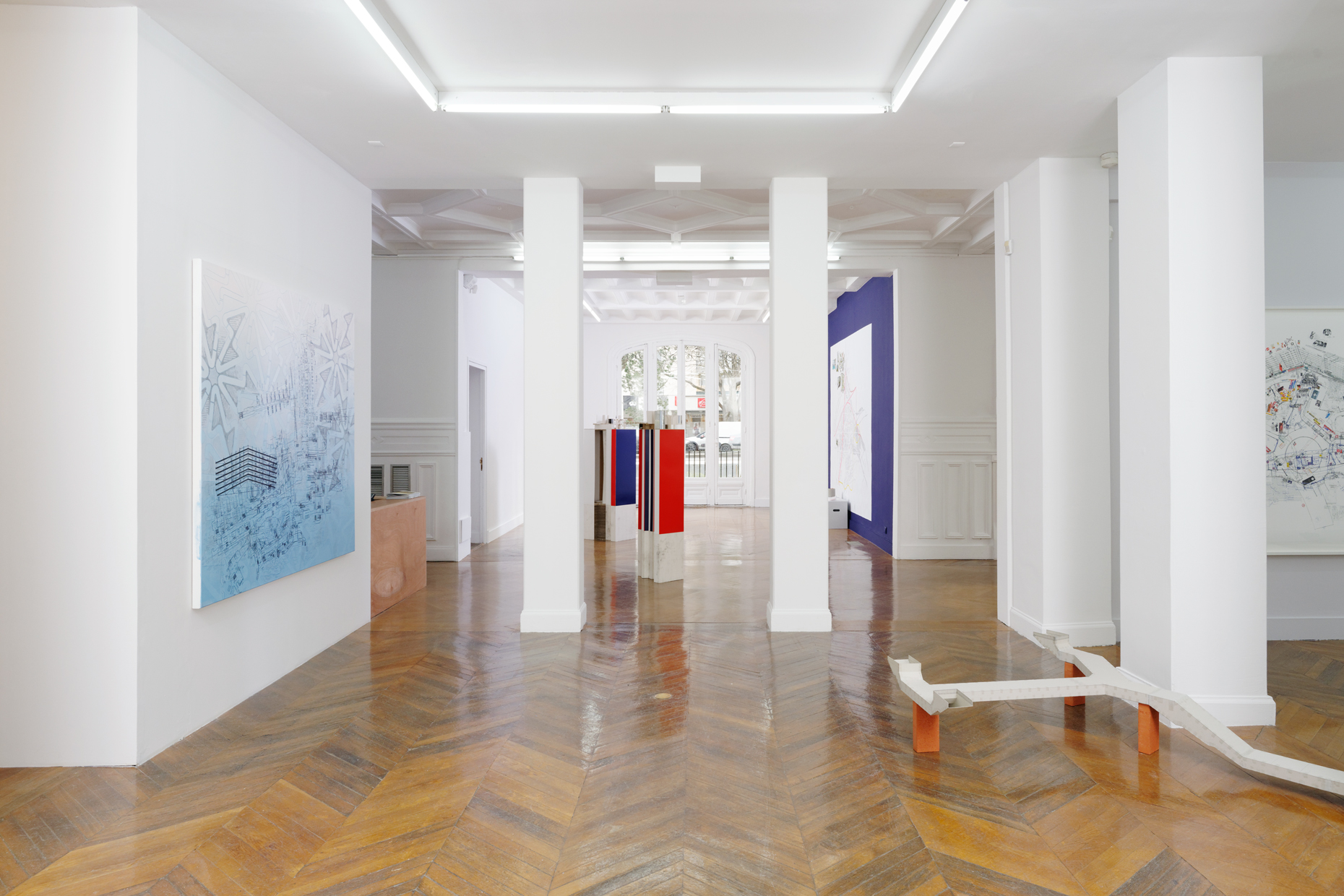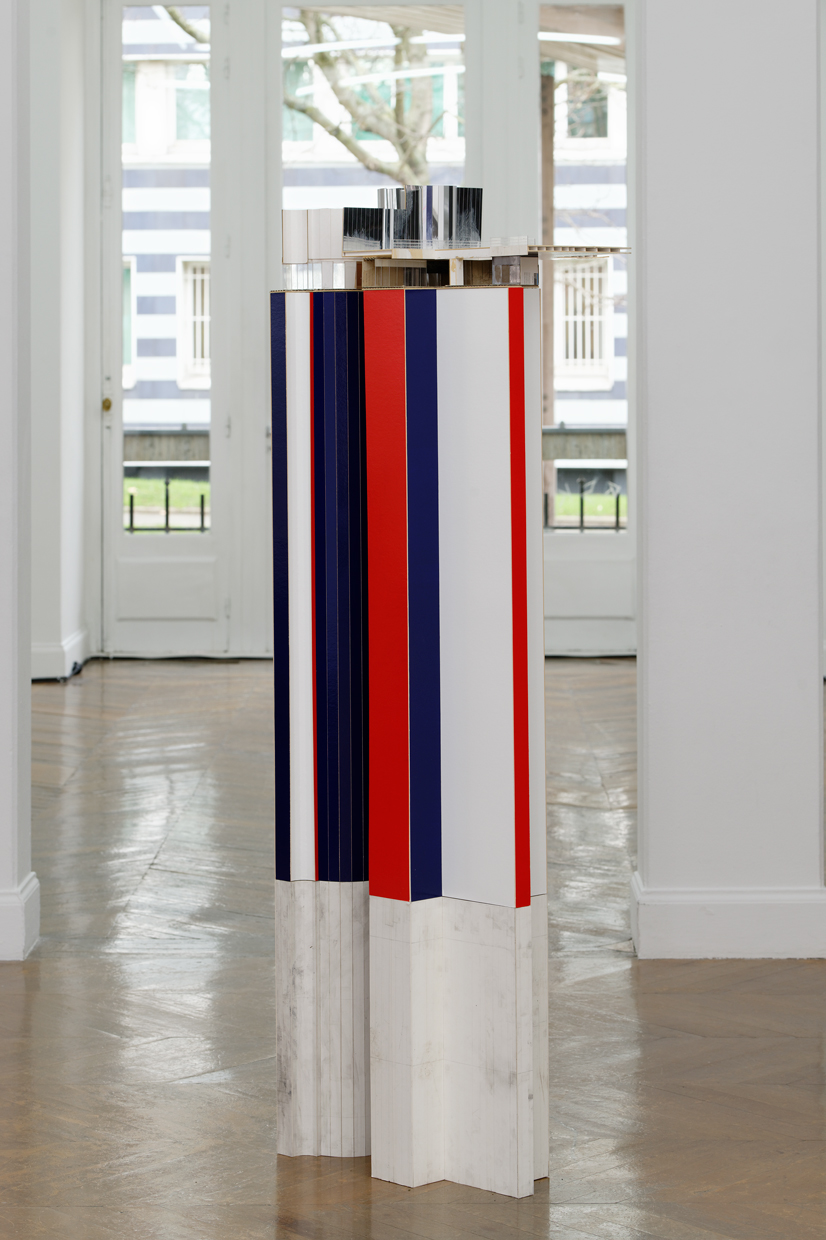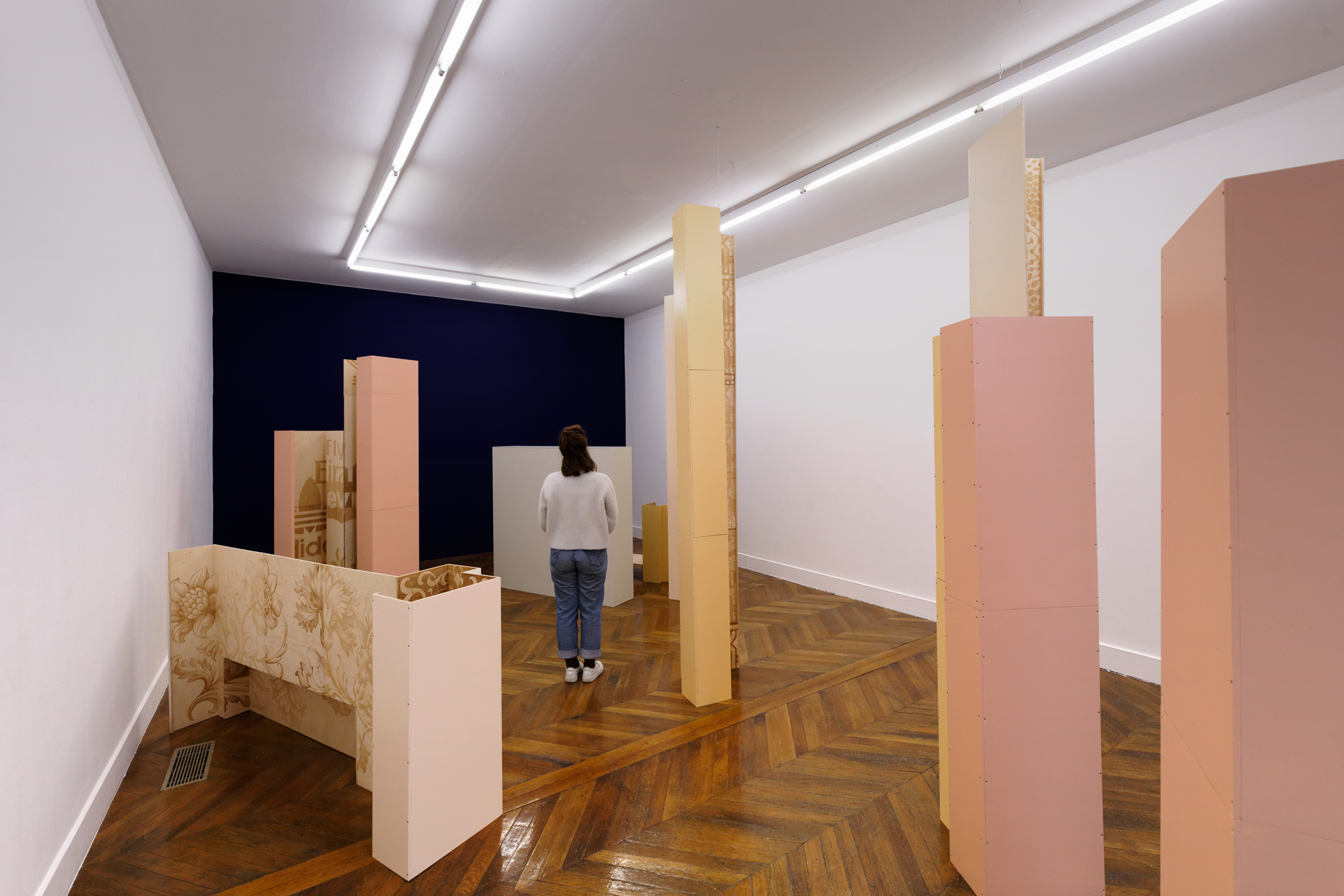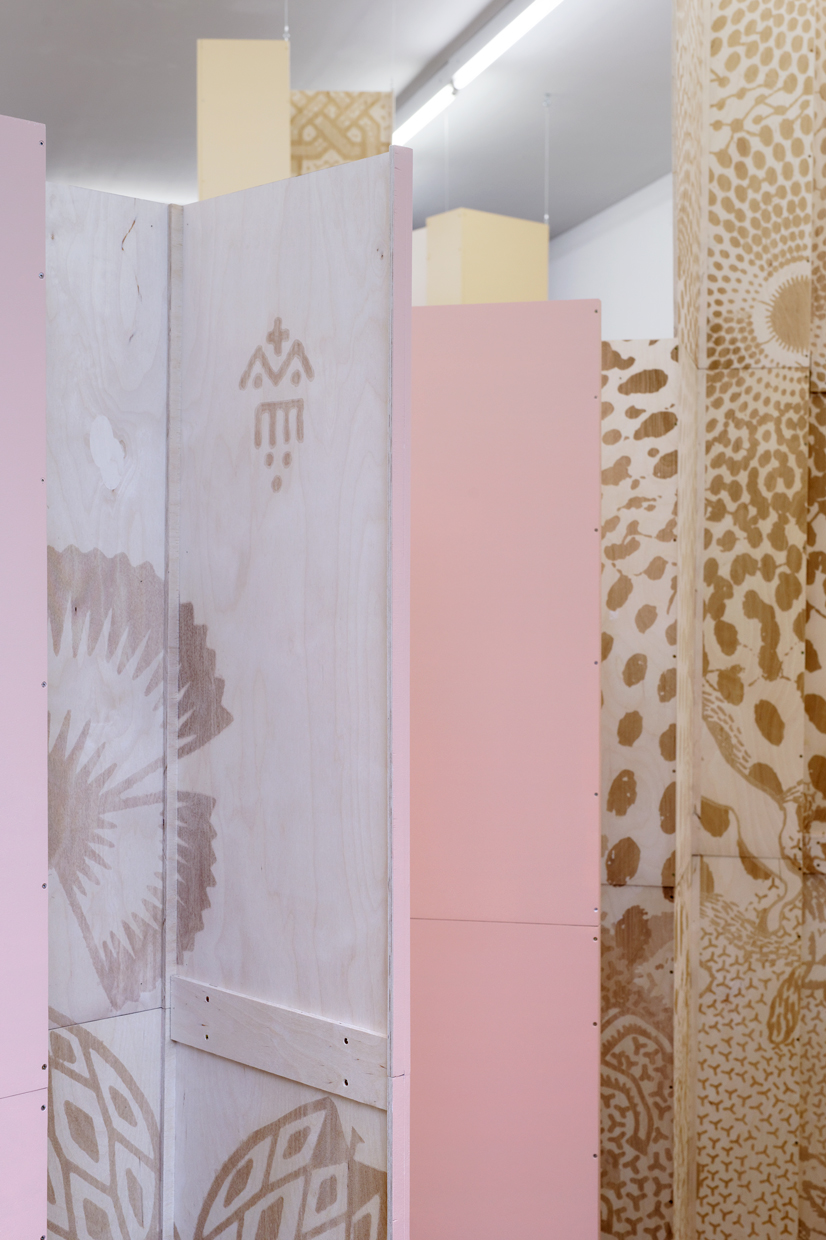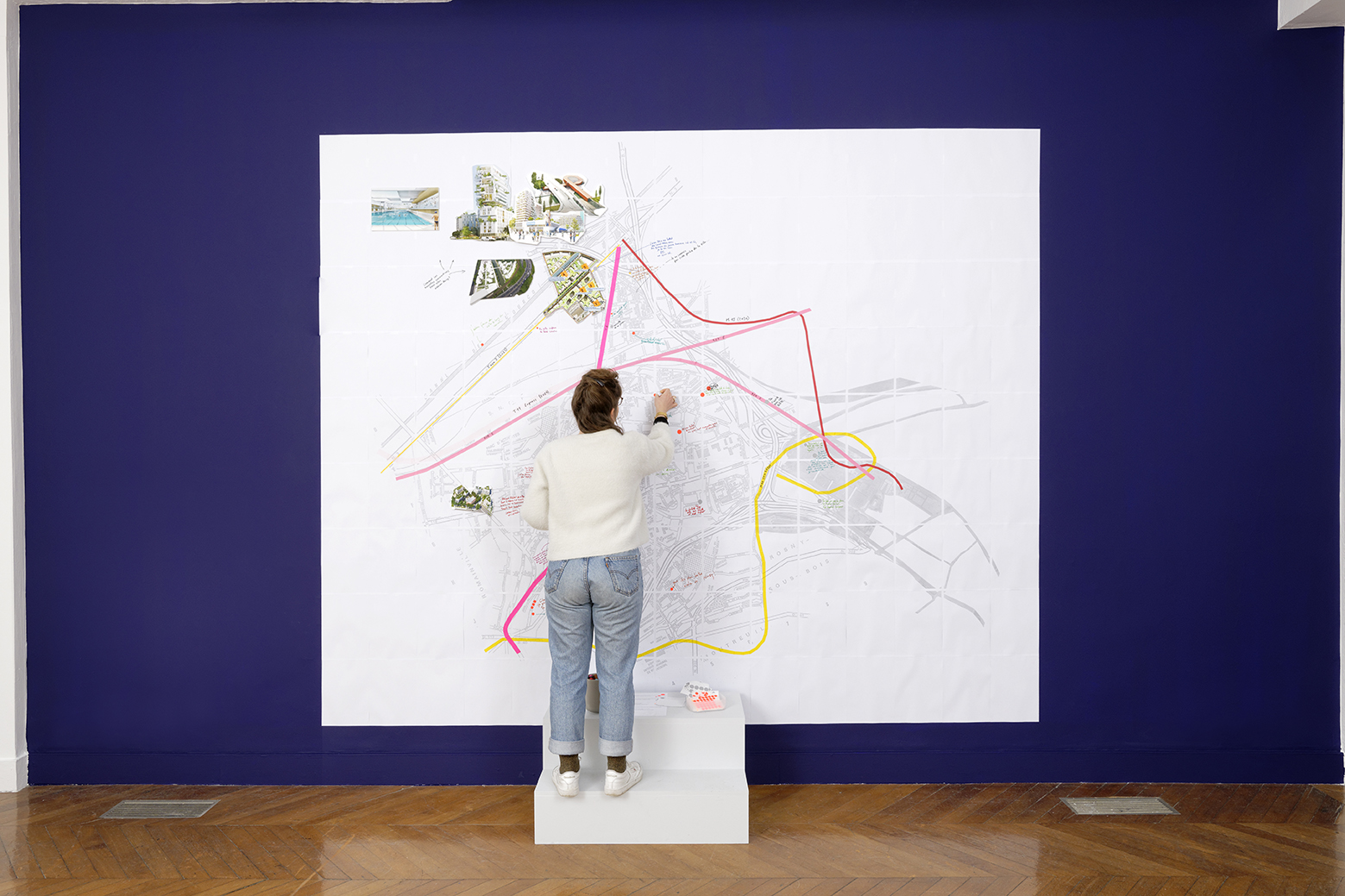 Exhibition views of "Tissus urbains", 2021
Photos © Aurélien Mole
© Adagp, Paris, 2021
Tissus urbains
Larissa Fassler's exhibition
23 Jan. — 10 Jul. 2021
In works markedly influenced by sociology and architecture, Larissa Fassler (b. 1975, lives and works in Berlin) calls on an artistic vocabulary that exposes, simultaneously, the architectural organisation and the social and political sedimentation of public urban spaces. She brings to this analysis an organic, subjective dimension orchestrated as large drawings, maquettes and sculptures. In this way metro stations (Gare du Nord in Paris, Alexanderplatz in Berlin), squares and agoras (Place de la Concorde in Paris, Taksim Square in Istanbul, Kottbusser Tor and Moritzplatz in Berlin, Columbus Circle in New York) are subjected to a personal reinterpretation focused on the issues of otherness and social interaction, together with our relationship with public space.
In Noisy-le-Sec, during a residency involving numerous workshops with local people, Larissa Fassler concentrated on the area immediately around La Galerie, in particular the Esplanade Simone-Veil. One outcome was a large-scale maquette of the tower blocks surrounding the art centre: architecturally speaking, their facades replicate the detail of the 1970s originals, but the reverse sides are given over to hybrid patterns inspired by the clothing (brands, textile motifs, etc.) worn by the users of a colourful, socially mixed neighbourhood. Visitors are invited to stroll through the installation as if it were a theatre stage reflecting the surrounding urban fabric. Taking up one of the walls in the exhibition, an outsize map of Noisy-le-Sec gives visitors the opportunity to project their visions and impressions of the municipality and thus bring change to the standardised representation resorted to by town planning.
This exhibition is supported by the Canadian Council for the Arts and the Canadian Cultural Centre in Paris.
In parallel, Larissa Fassler's exhibition "Ground Control" is presented at Galerie Poggi (Paris), from 23 January to 27 February 2021.